On his widely read blog today, billionaire philanthropist Bill Gates announced that he had invested $50 million of his own funds in the Dementia Discovery Fund (DDF), a private fund working "to provide much-needed investment in innovative dementia research." According to Mr. Gates, the DDF aims to diversify the clinical pipeline and identify new targets for treatment by "supporting startups as they explore less mainstream approaches to treating dementia," complementing the major pharmaceutical companies' efforts in pursuing the known amyloid and tau pathways.
According to Reuters, Mr. Gates said that he would follow up this $50 million investment with "another $50 million in start-up ventures working in Alzheimer's research." On his blog, Mr. Gates said that "the first Alzheimer's treatments might not come to fruition for another decade or more, and they will be very expensive at first. Once that day comes, our foundation might look at how we can expand access in poor countries."
Source: Bill Gates

Mr. Gates said that he first became interested in Alzheimer's because of its emotional and economic costs to families and healthcare systems. According to the Alzheimer's Association, Americans will spend $259 billion this year caring for those with Alzheimer's and other dementias, and this number will only grow until there's a significant breakthrough in research. Mr. Gates wrote that men in his family have suffered from Alzheimer's. "I know how awful it is to watch people you love struggle as the disease robs them of their mental capacity, and there is nothing you can do about it. It feels a lot like you're experiencing a gradual death of the person that you knew."
From his discussions with "researchers, academics, funders, and industry experts," Mr. Gates believes that progress in these five areas is critical to solving Alzheimer's:

We need to better understand how Alzheimer's unfolds - a better grasp of its underlying causes and biology.
We need to detect and diagnose Alzheimer's earlier, e.g., via a more reliable, affordable and accessible diagnostic.
We need more - and less mainstream - approaches to stopping the disease.
We need to make it easier to get people enrolled in clinical trials through prequalification and the creation of registrie
We need to use data better. We should compile all of the data from pharmaceutical companies and research labs into a common form for analysis.
The DDF represents the first time that charity, government and the pharmaceutical industry have joined together on this scale with a venture capital firm with the combined aim of tackling a major global health issue. Partners include: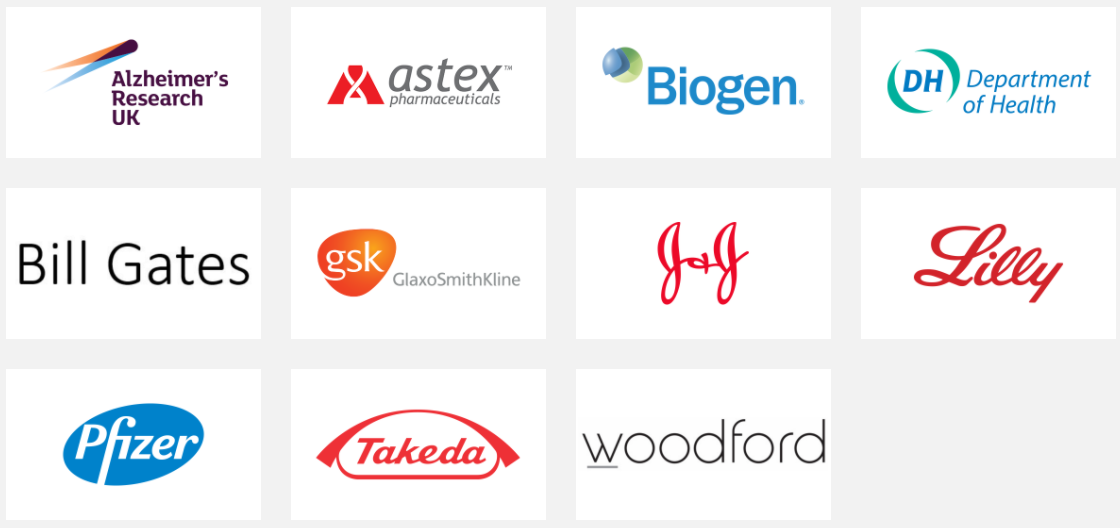 We encourage you to read Mr. Gates' complete blog post.
DISCLOSURE: The views and opinions expressed in this article are those of the authors, and do not represent the views of equities.com. Readers should not consider statements made by the author as formal recommendations and should consult their financial advisor before making any investment decisions. To read our full disclosure, please go to: http://www.equities.com/disclaimer