​Jeff Kagan: Biggest Risk with Self-Driving Cars like Apple iCar
Jeff Kagan Follow |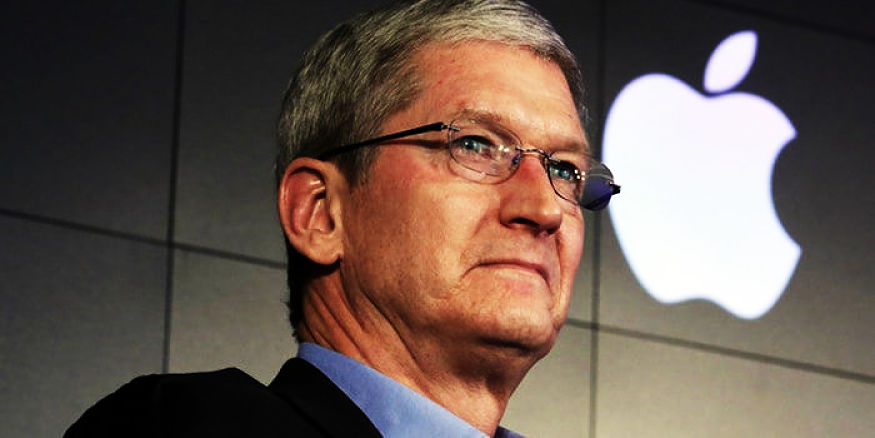 Image via iphonedigital/Flickr CC
Users don't seem to understand the limits of the self-driving or autonomous cars today. Apple (AAPL) (AAPL) has helped us usher in one of the most exciting new eras with the iPhone. While that was huge success over the last decade, they have also launched several other initiatives which were only so-so. Apple CEO Tim Cook said last year they were now working on the iCar. Two questions. Will the iCar be successful for Apple, and why don't users understand the limits?
Self-driving car technology is being tested by many different companies today. Companies like General Motors (GM) (GM), Waymo, Tesla (TSLA) (TSLA), Uber and now Apple. There are also smaller companies feeling their way around in this brand-new market.
Apple iCar Self-Driving Car Competes with GM, Waymo, Telsa, Uber

We are still very early in terms of a new self-driving car. We've been thinking about it since we were kids watching cartoon character George Jetson on Saturday morning TV show The Jetsons. The self-driving revolution has been with us ever since.
It started with cruise control, then adaptive cruise control, then self-parking features, now sensors keep us in our lanes and more. And these technologies are not even talked about as self-driving features.
Companies today are actually testing self-driving technology. They have sensors on the roof and all over the vehicle. These measure everything and everyone around you. They often do a pretty good job, but there are also plenty of mistakes that are made.
Self-Driving Cars, While Not Perfect Will Get Us into Fewer Accidents

This is much more advanced than cruise control. However, even with all this new technology, we often hear about tragic results like driving into solid objects, driving off the road and so on. And people get injured and even die.
Self-driving cars won't be perfect, but neither are we human beings behind the wheel. We get into plenty of accidents ourselves. The argument for autonomous is it will get into fewer accidents. We can only hope.
Autonomous-Driving Car Is Wild-Wild-West

This is the wild-wild-west. Companies that get involved with this self-driving revolution are all forward thinking, but they also risk brand damage when things go wrong.
Apple and Google are two of the strongest brands in the world. Waymo is owned by Alphabet (GOOGL) (GOOGL), which also owns Google and has been testing since 2009.
The problem is there is so much news and excitement around this autonomous car revolution, users don't understand it is still new and there is so much more to learn before we unleash it into the world.
Users Don't Understand Limits of Self-Driving Technology

Users often don't understand the difference between this autonomous or self-driving revolution and the other features that have been in use for a while like automated cruise control, self-parking and controls for staying in your lane.
Users often test this on the road for themselves. When it works they get excited and let themselves get carried away. Some take their eyes off the road. They take their hands off the wheel. They trust their new features will self-drive them.
They are wrong. It works for a while, until they cross the lane and crash and people get hurt or even killed. That's because they bought into the self-driving revolution as something that's here today, rather than something we are currently testing.
Self-driving cars are not road ready yet. And they won't be for years. We are only in the early, testing stages. We have to learn where we are in the evolution.
Unfortunately, too many news stories talk about it like it's real and available today. This is a deadly mistake.
Misunderstanding About What Self-Driving Tech Can Do Today

This gap between what today's technology can really do and what we think it can do is large and growing. Media stories cover the excitement, which fuels the fire inside each of us. The problem is too many of us get carried away with excitement until we get carried away in an ambulance.
This is the confusing autonomous and self-driving world we live in today. There is a big difference between what is available today and what is still being tested. There is a big difference between letting this new technology help us with our driving, and letting it drive us around.
So, to the driver, be aware and be safe. To the companies, keep working at this, but make sure you tell the media self-driving is not road ready yet. And to the media, make sure you write about autonomous vehicles in a way the reader or viewer understands this is a work in progress and not safe to use. Not yet.
Jeff Kagan is an Equities.com columnist. Kagan is a Wireless Analyst, Telecom Analyst, Industry Analyst, speaker and consultant. He follows wireless, wire line, telecom, Internet, cable TV, IPTV, Cloud, Mobile Pay, FinTech and communications technology. Email him at jeff@jeffKAGAN.com. His web site is www.jeffKAGAN.com. Follow him on Twitter @jeffkagan.

DISCLOSURE: The views and opinions expressed in this article are those of the authors, and do not represent the views of equities.com. Readers should not consider statements made by the author as formal recommendations and should consult their financial advisor before making any investment decisions. To read our full disclosure, please go to: http://www.equities.com/disclaimer
Companies