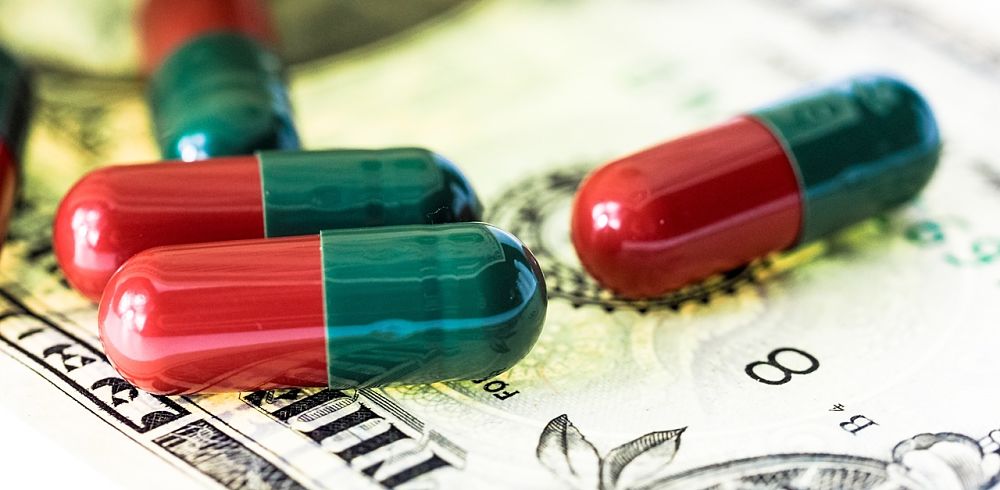 Do you know how to invest globally? Guild Investment Management has decades of proven experience investing in emerging growth opportunities all over the world. Subscribe to the Guild Investment's Market Commentary today to access exclusive actionable insights with no borders.
---
Big pharma seems set to follow a script that it has followed before — and one that many other industries have followed. Faced by growth challenges, regulatory challenges, and the decreasing effectiveness of price hikes as a growth strategy, big pharma companies look set for a wave of mergers and acquisitions. Consolidation is already happening in other parts of the healthcare sector — for example, the recent purchase of insurer Aetna (AET) by pharmacy retailer CVS (CVS).
Big pharma in the United States has long relied on price increases to support profit growth. That history now increasingly faces the wrath of public opinion and the scrutiny of regulators. Companies are still raising prices, but the writing is clearly on the wall. Many major pharma companies raised prices for 2018 in the past week. However, they have spent much of the past year waging a campaign to direct public dissatisfaction about drug prices away from themselves and towards other parts of the drug supply chain, such as insurers and pharmacy benefit managers (PBMs). PBMs are third-party administrators of prescription drug programs for commercial health plans, self-insured employer plans, and various other private and public health plans. They contract with pharmacies, negotiate discounts and rebates with drug manufacturers, and process and pay prescription drug claims.
In the long run, however, this intra-industry war is a distraction. The regulatory writing on the wall has been clear for years, and became clearer during the 2016 election campaign, in which both major candidates called out high drug prices and pledged to use the Federal government's buying power to negotiate them down. Last year's chaos around healthcare reform took those negotiations off the table. However, the current administration's determination to get the "best deal" possible is one of its enduring traits, and come what may politically, we think the era of high drug price increases is drawing to a close. 2017's clarification of approval pathways for biosimilars — generic versions of complex, large-molecule drugs — is an example of how the current administration favors direct action through regulators, rather than contentious debate in Congress, wherever possible.
The market's attitude towards pharma and biotech seems to confirm us in this opinion. Since their peaks in mid-2015, pharma has fallen nearly 30%, biotechs are flat, and the S&P 500 in the same time has returned more than 30%. These are industries that are under a cloud because their basic model for growing profits is threatened.
So with pricing power eroding, and likely to erode further, they are likely this year to turn increasingly to an old playbook — mergers and acquisitions. Mergers, when they work, will permit rationalization and cost-cutting. Acquisitions will bring in growth by buying it instead of incubating it in-house, reducing research and development expenses and allowing venture capital to take the risks (and much of the reward) when it funds the small, development-stage biotechnology companies which are the most powerful engines of innovation in modern medicine.
As investors, we see two ways in which this trend could benefit us. One is through a close examination of mergers as they are proposed and occur — where betting on teams that have proven themselves capable of such corporate transformation, and where careful analysis of the synergies suggests that the match will be a fruitful one, can unlock value for shareholders. The second is through careful monitoring of development-stage biotech firms — those whose technologies are in "hot" research areas that will attract the attention of large pharma buyers looking for access to new high-growth treatments more immune to the impending price wars.

Investment implications: Although the pharmaceutical and biotech industries are facing a moment of truth, and pricing power for drugmakers is being eroded and will continue to be eroded, they are likely to begin moving to another playbook — mergers and acquisitions. Be on the lookout for pharma mergers led by competent and proven teams that are likely to produce streamlined new companies and unlock shareholder value. Also, continue to monitor the landscape of new biotechnologies, in order to find the development-stage companies that are likely to be acquisition targets for large, growth-hungry pharma firms.
To learn more about Guild Investment Management, please go to www.guildinvestment.com.