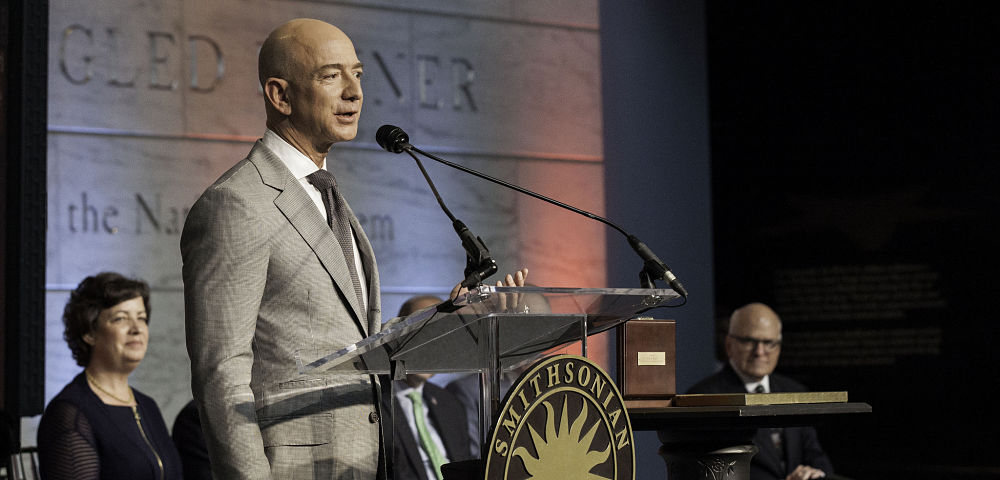 Image via National Museum of American History/Flickr CC
Yesterday evening, Amazon's (AMZN) C.E.O., Jeff Bezos, released his annual letter to shareholders. The market responded positively to the news, and the stock rose by $20 in after-hours trading. Bezos' words are required reading for executives, accountants, consultants, financiers, business operators, and entrepreneurs. Bezos is one of the most accomplished entrepreneurs in history, and perhaps the greatest of all time. Before I spotlight my favorite passages in Bezos' report, here's a one-minute abbreviated caption of the company's stock performance.
Amazon went public May 14, 1997, at $1.50 per share; adjusted for stock splits, two years later the stock price hit $100. The company was founded by Jeff Bezos when he was 30 years old. Wall Street is full of age-old wit, wisdom, ponderings, and arguments for shrewd market participants. One such metaphor asks the question, "Is it better to bet on the horse or the jockey?" The answer is split down the middle. There are venture capitalists, stakeholders, investors, and analysts who hold fast that a good business is better than a good C.E.O. Other investment pros bet strictly on the jockey. Both parties to this argument have valid reasons to support their opinions. The follow-up question comes down to what is the expected return from the new business opportunity. That's what I deem the real question.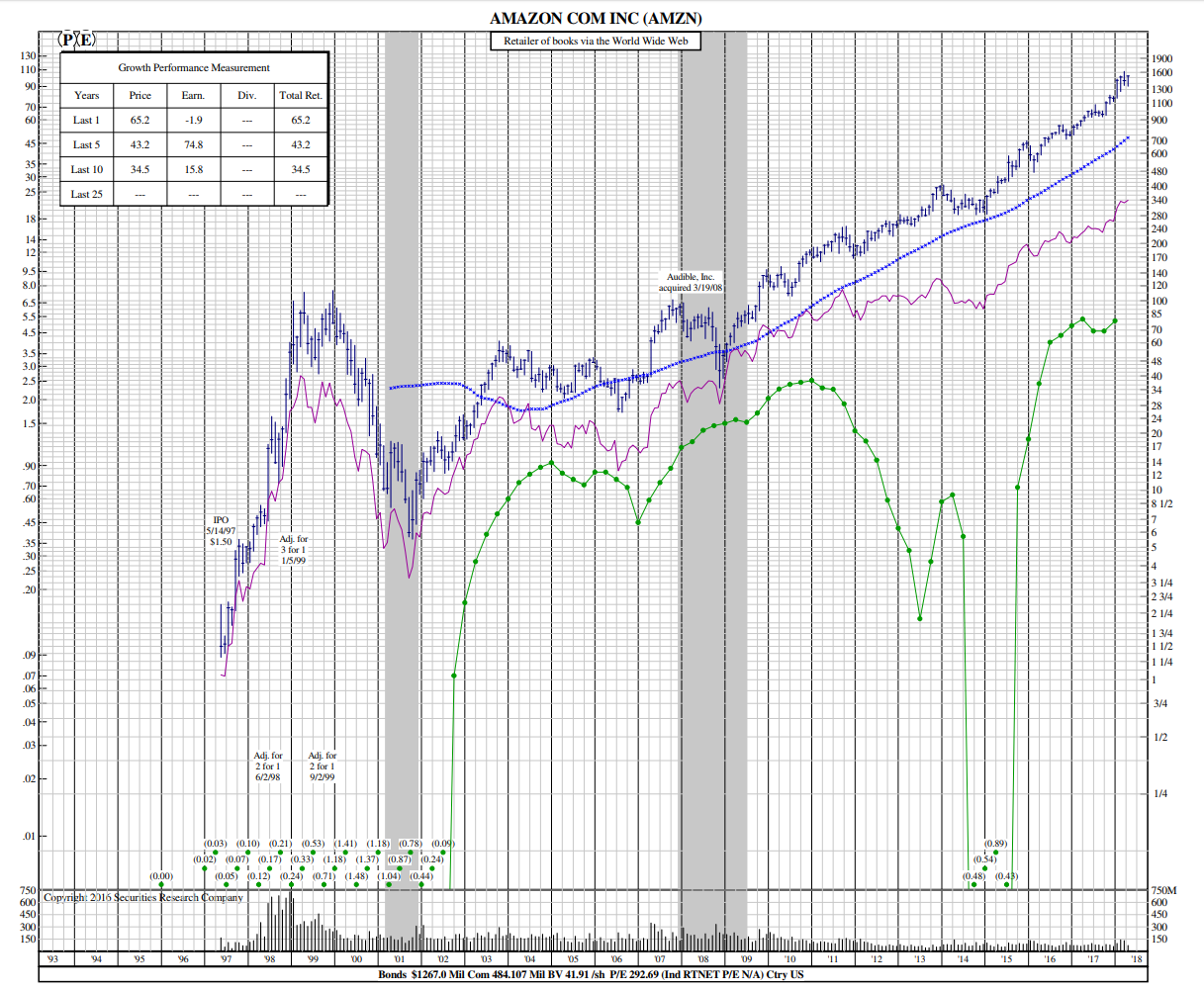 If someone was looking to make money investing into a less risky endeavor, the investor might choose an apartment complex, food provider, transportation, financial services, utility services, and the like; historically, these industries have been known to generate solid cash returns over the long haul. In 2008, Warren Buffett's net worth was $62 billion, ranking him the #1 wealthiest man in the world; he was 77 years old. Buffett proved out that investing in great businesses pays off handsomely. Amazon back in '97 was a startup with no proven history and unknown prospects. Bezos was the jockey riding on the hopes of the newly embraced internet and his unrelenting passion, ingenuity, drive, and smarts. An investment in Amazon "the company" was a high-stakes gamble; wagering on Bezos was a sure bet.
During its first five years, Amazon lost billions. In 2000 alone, the company generated $2.7 billion in sales and lost $1.4 billion. Bezos was undeterred, and the world knows the rest of the story. In 2017, sales exceeded $177 billion with over $4 billion in operating income. In 20 years, Amazon forever changed the way consumers exist, live, and thrive. Amazon/Bezos singlehandedly disrupted the way things were done in the past by eliminating consumer experience friction. Amazon has become many things; it is a verb, an idea, an experience, a wealth creating machine, and a consumer advocacy. The company's customer service is unparalleled; Amazon is the gold standard. It has set the bar that all business are measured by; and, Bezos continues to raise the bar.
A year ago, I championed Amazon's stock price as it reached $1,000 per share; it now exceeds $1,500 per share. Since the initial public offering in 1997, the stock has risen a thousandfold. In 1998 the market value of the company was $787 million; it is now $752 billion. As of this post, Bezos owns 78.89 million shares; at the current price his net worth exceeds $122 billion. He's the #1 richest person in the world and climbing.
Highlights and quotes from the Bezos Letter:
Obsession: We will continue to focus relentlessly on our customers. From the beginning, our focus has been on offering our customers compelling value.
Value-Added: You cannot rest on your laurels in this world. Customers won't have it.
Team Work: High standards are contagious. Bring a new person onto a high standards team, and they'll quickly adapt.
Skill: You must have realistic expectations for how hard it should be (how much work it will take) to achieve the desired result and explicitly coach realistic scope.
Marketplace: Over 300,000 small and medium-sized business started selling on Amazon in 2017, both in the U.S. and globally.
Small Business Empowerment: Millions of small and medium-sized businesses worldwide now sell their products through Amazon to reach new customers around the globe.
Job Creation: 2017 alone, we directly created more than 130,000 new Amazon jobs, not including acquisitions.
Aspiration: To be Earth's most customer-centric company.
Wealth Attainment: We believe that a fundamental measure of our success will be the shareholder value we create over the long-term.
Transparency: We will share our strategic thought processes with you when we make bold choices (to the extent competitive pressures allow), so that you may evaluate for yourselves whether we are making rational long-term leadership investments.
Author of Financial Fitness: The Journey from Wall Street to Badwater 135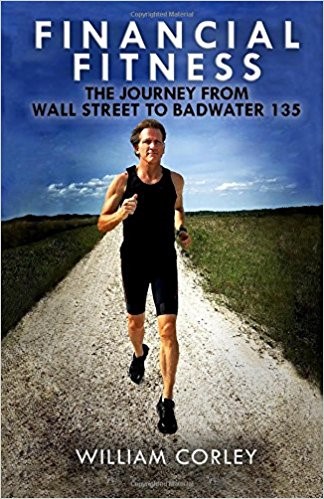 IMPORTANT DISCLAIMER: The opinions made herein are for informational purposes and are not recommendations to any person to buy or sell any securities. The information is deemed to be reliable but its accuracy and completeness are not guaranteed. 1st Discount Brokerage does not accept any liability for the use of this column. Readers of this column who buy or sell securities based on the information in this column are solely responsible for their actions. Investors/traders are advised to satisfy themselves before making any investment. Nothing published on this site/ article should be considered as an investment advice. It's not an offer to buy or sell any security. Readers are solely responsible for their profits or losses. The writer owns Amazon stock at the time of this article.