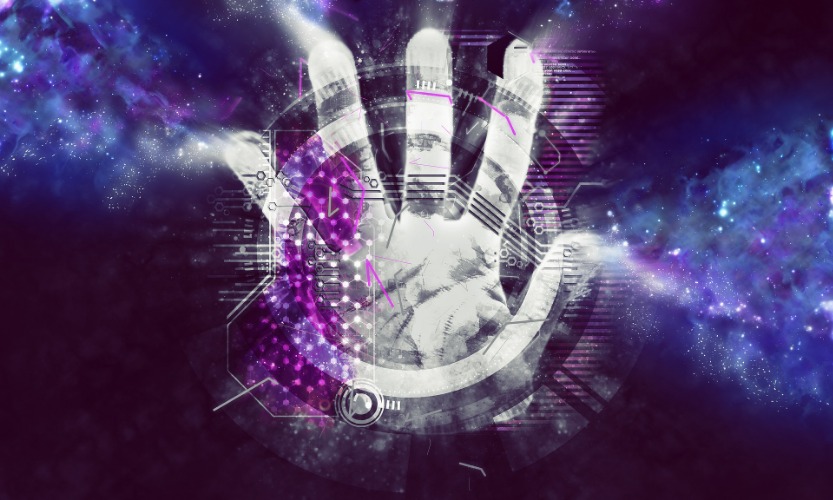 Image: Pete Linforth, Pixabay
Last year we saw the European Union's General Data Protection Regulation (GDPR) take effect, major scandals involving security breaches by tech companies and concerns about data privacy, the need for individuals to own their data and big tech companies advocating for privacy and federal legislations.
Despite these issues, however, we continue to see high-profile data breaches of information. In April 2019, millions of Facebook records were found on Amazon Cloud servers, including identification numbers, comments, reactions and account names. The database was closed after Bloomberg alerted Facebook to the problem which contacted Amazon.
But Facebook had been sharing the information with third-party developers for years before cracking down. The problem of accidental public storage could even be more extensive. UpGuard found 100,000 open Amazon-hosted databases for various types of data, some of which it expects aren't supposed to be public.
"The public doesn't realize yet that these high-level systems administrators and developers, the people that are custodians of this data, they are being either risky or lazy or cutting corners," said Chris Vickery, director of cyber risk research at UpGuard. "Not enough care is being put into the security side of big data."
Companies like Facebook, Google, Amazon, Uber, and Tesla are worth trillions of dollars because they hold our digital assets or personal datasets. If your data wasn't valuable, companies wouldn't be harvesting, processing and selling it.
What Does Data Have to Do with Blockchain?
Some experts say that data is the most valuable asset. Every day, consumers and businesses transact tangible assets like houses, cars, land, cash, stocks, bonds, equipment, vehicles and inventory. And, intangible assets like patents, trademarks, copyrights, licenses, customer data, internet domain names, goodwill and more.
Both tangible and less known are your intangible assets like your personal or your business brand leave a digital trail for companies to access and harvest your name, SSN, address, photos, friend, friends of friends, your family and other what we believe is our private information.
Blockchain promises a new ecosystem that's centered on consumers controlling and owning their personal data. If you need a primer on blockchain, "How Blockchain Can Rebuild Digital Trust" can get you started as we move into the next phase about how powerful our digital assets are.
What Does the Cowboy State Have to Do with Blockchain?
Interestingly, the World Needs More Cowboys, a University of Wyoming campaign redefines what it means to be a Cowboy now, distilling it down to the inner spirit of curiosity and boldness. The state of Wyoming illustrated this determination with its first-ever positive U.S. blockchain law spearheaded by Wall Street veteran Caitlin Long.
During Hong Kong Blockchain Week in March 2019, Cambridge Analytica whistleblower and founder of the Digital Asset Trade Association, Brittany Kaiser discussed the background and exciting news with Caitlin Long.
Long has been involved with bitcoin since 2012. Before graduating from Harvard Law School, Long attended the University of Wyoming and wanted to donate her to her alma mater in bitcoin. The laws in the state of Wyoming didn't allow her to do that because of the Money Transmitter Act. Long drafted a legal exemption which got attention and put together the Wyoming Blockchain Coalition.
Kaiser and her team, together with legislators of the state of Wyoming, managed to create a sandbox for blockchain companies aimed at establishing a one-of-a-kind blockchain ecosystem there, intertwining law, education and technology.
On March 1, 2019, the state of Wyoming passed eight new blockchain laws making "the Switzerland of America in the state of Wyoming," according to Kaiser. "One of the most important law says that your digital assets or tokens on the blockchain are now a new asset class defined by legislation. Right now, we'll say they're property. So, your tokens are now your property. But this is only the tip of the iceberg."
Do You Carry Your Phone with You?
If so, you're constantly producing datasets that are being used by your telecom provider, the government, third-party companies and partners that use our apps to track our daily movements, including our location data. Google keeps a log of everywhere you go and knows a lot about you.
Also, with the increase in sophistication and adoption of IoT, the Internet of Things, more consumers are installing home devices that are providing even more datasets. In fact, I'd wager that most of the millions of people who use smart devices like Alexa don't consider for one moment that Amazon is listening. The New York Post reported: Full-time workers and contractors at the online retail giant reportedly sift through as many as 1,000 recordings per shift — and even share "amusing" clips between themselves.
For a more in-depth discussion on data privacy and blockchain, please listen to our free webcast, Data Privacy: Balancing Security in the Age of Transparency, recorded on April 26, 2019, by Adryenn Ashley, Founder & CEO of Loly Labs and blockchain global influencer, and yours truly.
Does the U.S. Constitution Include the Right to Privacy?
The United States Constitution doesn't include any blanket right to privacy. No, really, it doesn't. Google it. The word doesn't appear anywhere in the document. You may point the Fourth Amendment, but to claim violation of that Amendment as the basis for suppressing evidence, for example, the claimant must demonstrate that a justifiable expectation of privacy was arbitrarily violated by the government. There's no predefined explicit right to privacy.
Moreover, the third-party doctrine, a United States legal theory, holds that people who voluntarily give information to third parties—such as banks, phone companies, internet service providers (ISPs), and e-mail servers—have "no reasonable expectation of privacy."
Though the actual written contents of your emails and other online communications are still protected by the Fourth Amendment under the Electronic Communications Privacy Act (so long as they're less than six months old), location data falls into the nebulous category of metadata, IP addresses and electronic communications that are not protected under the act. Nevertheless, the content we share is still valuable.
The New York Times launched an ongoing examination of privacy on Twitter called @PrivacyProject where you can read about technology, laws, healthcare, education, online fraud, digital ads, Facebook and more daily news on the topic.
In sum, Dr, Josephine Wolff, assistant professor at the Rochester Institute of Technology wrote in a The New York Times opinion piece:
Today, our ideas about what is — and what should be — private are changing fast. As we routinely hand over more and more information about ourselves, our communications, our locations and our activities to tech companies, predicating our legal privacy protections on what we expect, rather than what we think people deserve or have a right to, is deeply problematic.

If our privacy extends only as far as we expect it to, then as soon as we begin expecting companies to collect lots of data about us, we stand to lose our Fourth Amendment protections for that data. The frequent data breaches we are exposed to and the continuous analysis of our information for serving us ads may not just be changing our attitudes and ideas about privacy. They may be changing our legal rights, simply by rewiring our expectations of how much control we have over our personal data.