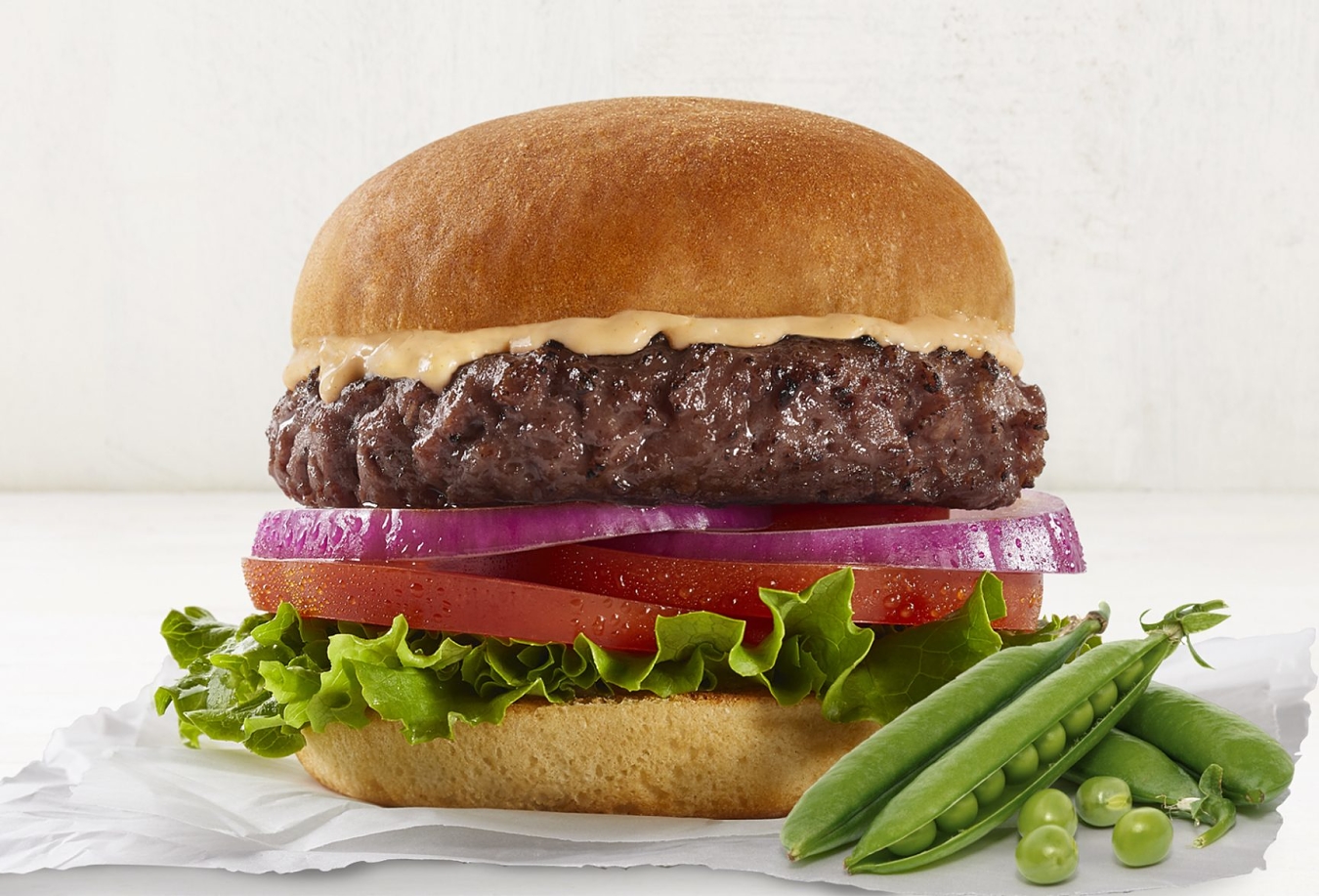 Plant-based food company Beyond Meat Inc (Nasdaq: Chart BYND - $15.17 0.37 (2.381%) ) announced partnership agreements with fast-food giants to help increase the number of meatless offerings available on restaurant menus.
On Thursday, the Los Angeles-based faux meat maker announced three-year distribution deals with McDonald's Corporation (NYSE: Chart MCD - $270.74 3.54 (1.325%) ) and Yum! Brands (NYSE: Chart YUM - $128.88 2.03 (1.6%) ), the parent company of Taco Bell, KFC and Pizza Hut.
As part of the agreement, Beyond Meat will develop plant-based items for the restaurants, with exclusive menu offerings for each brand. The partnership builds upon previous collaborations the chains had with Beyond Meat to create meatless options to test in certain geographic markets.
According to the press release, Beyond Meat will be the preferred supplier for McDonald's new McPlant burger, which is currently being tested in Europe. Financial terms for both deals were not disclosed.
The two companies will also look to develop plant-based menu options for chicken, pork and egg as part of McDonald's broader McPlant platform.
McDonald's executive vice president and chief supply chain officer Francesca DeBiase said "We're excited to work with Beyond Meat to drive innovation in this space, and entering into this strategic agreement is an important step on our journey to bring delicious, high quality, plant-based menu items to our customers."
Yum! Brands will use Beyond Meat to expand its faux fried chicken, as well as for meatless pizza toppings at Pizza Hut. It did not specify Taco Bell's plans, but the chain recently said it is hard at work at menu "innovations."
Chris Turner, chief executive officer at Yum! said, "Given the consumer response during recent tests with Beyond Meat, we're excited about the long-term potential plant-based protein menu items have to attract more customers to our brands, especially younger consumers."
Last year, McDonald's rival, Burger King, released a plant-based Whopper, along with new breakfast sandwiches, made with a patty developed by Impossible Foods.
Several other fast-food brands, including White Castle, Dunkin' and Carl's Jr., have also embraced plant-based foods and launched meatless items as customers become more interested in vegetarian and vegan diets.
The latest announcement by Beyond Meat comes on the heels of a January joint venture with PepsiCo (NYSE: Chart PEP - $177.59 2.46 (1.405%) ) to develop a new line of snacks and beverages made with plant-based proteins.
News of the partnerships with McDonald's and Yum! came as Beyond Meat posted its financial results for the fourth quarter.
Beyond Meat reported a 3.5% increase in net sales to $101.9 million in the three months ended Dec. 31, 2020, which fell short of analysts' forecast of $103.2 million. Its loss widened to $25.1 million, or 40 cents per share, from $452,000, or 1 cent per share. Excluding items, Beyond Meat's loss was 34 cents per share, missing Wall Street's estimate of 13 cents per share.
Beyond Meat declined to provide an outlook for 2021, saying the impact of the COVID-19 pandemic made it difficult to forecast demand.
_____
Source: Equities News