Best Practices for Cryptocurrency Investors in 2018
David Jackson, MBA Follow |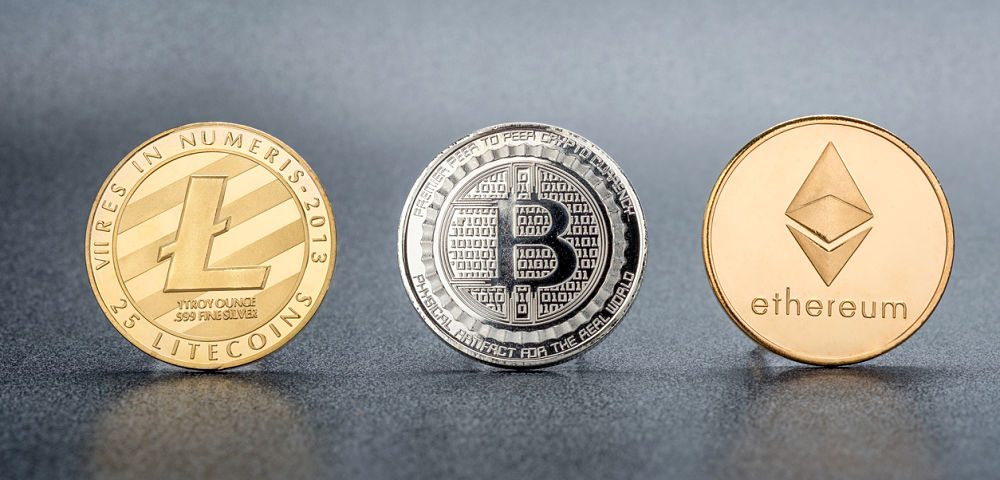 On 17th May 2017, Sean [name changed for privacy reasons], a tech consultant, found out that his phone account had been hacked. The hackers had essentially switched the SIM card from his phone to theirs and used it to access his Bitcoin account. From there, they siphoned his Bitcoin money in increments.
Sean is not the only victim in a new wave of crimes that have seen malicious fraudsters target cryptocurrency account holders. There have been several other disturbing tales of such attacks.
No doubt, cryptocurrency and cybersecurity are two sides of the same coin, and analysts generally advise investors to focus on companies that employ strong cybersecurity technologies.
However, is it wise for a cryptocurrency trader to leave the security of their investment to a trading platform or broker alone? No. Here are some expert tips on best practises for cryptocurrency investors in 2018 to ensure they don't fall victim, like Sean.
1.Never use a regular email for cryptocurrency exchanges
A common mistake some people make is to use their regular email account for their cryptocurrency trading. Experts advise this is risky, as it exposes the trader to all kinds of electronic breaches. It's best to use regular email just for nondescript messages.
Before engaging in any cryptocurrency exchange, an investor should set up a unique email account specifically for that purpose. They should also be sure to use a password that would prove difficult for hackers to breach. It may sound extreme, but a cryptocurrency investor can't take any chances.
2.Be careful about revealing details of cryptocurrency deals in public
Subscribe to get our Daily Fix delivered to your inbox 5 days a week
An online money trader must watch what they say in public, particularly on social media.
Some traders have boasted about their gains, only to discover their account hacked the very next day. An investor needs to contact their network provider and set up every level of phone security possible, and also add a passcode.
The next stage of security is for the investor to use a 'Do not port' SIM card for their phone account. This can be effective for up to 12 months. Even if an investor's cryptocurrency exchange advertises that "security is its priority" and has designs in place to protect traders, it's best never to be lax about one's cyber investment. A cryptocurrency exchange company is not a bank.
3.Practise cold wallet and hot wallet transacting
It's safer for an investor to to keep some of their cryptocurrency offline or in a 'cold wallet'. This is not a brand name. Rather, cold wallet is simply the act of saving bitcoins offline to reduce the chances of theft by hackers employing online techniques. Conversely, 'hot wallet' is an online account for the investor's daily internet transactions.
A cold wallet operates like a regular savings account, while the hot wallet works like a checking account. This way, an investor can mitigate any risks to their hot wallet and protect their earnings as they grow.
Setting up a cold wallet
A dedicated computer (not a shared one) is required.
The first thing is to download cold wallet software on to a secure, new USB drive. Then, reset the relevant computer to factory settings, disconnect from the internet, and stay offline.
Finally, the cold wallet software (from the USB) should be downloaded onto the computer and the investor'scryptocurrencies transferred accordingly.Online transactions can also be performed with cold wallet software.
4.Secure a good hosting platform
Since cryptocurrencies can only be transacted online, it's very important that an investor's networks are secure. Is the domain name self-managed? Is the hosting provider secure? Many domain name sites offer more than just domain names these days. Many are involved in hosting services too.
My associate Brendan Wilde, a digital marketing expert with Domains4less, believes this is because both services are complementary to each other. "People who buy domain names also require hosting services, and find it more convenient to get both of them at once. However, people buying hosting services for their cryptocurrency accounts should thoroughly vet providers for optimum security," he said.
5.Use a hardware wallet for centralized exchange
If a cryptocurrency trader must use a centralised exchange, they should withdraw regularly and save their tokens on a hardware wallet, which is a physical device that allows an investor to make transactions without going online.
However, if the investor is trading with Ethereum, it is advisable to consider decentralized exchanges for better security. The major difference between decentralized exchanges and centralized exchanges (like Bitfinex, Kraken and Coinbase) is that the former does not keep user's funds. In other words, the investor is the only person who can access their own money. So, nobody can steal it unless the investor's private details are compromised.
6.Be wary of mobile wallets
Mobile wallets like Jaxx and Coinomi are good for storing a little spending cash every now and then, but an investor should never carry significant amounts of cryptocurrency on their smartphone. Otherwise, they'll be exposing themselves to serious financial risks. The minimum amount of cash that is suitable for a smartphone is $20 - $100. A mobile wallet is never a good idea for primary cash savings.
People who risk storing $5000 worth of bitcoins on their phone can lose it all if they lose their phone. Similarly, if their phone is compromised, they will never get their money back. Hacking a person's smartphone iCloud account is easy for any determined criminal.
7.Free antivirus is not an antivirus
Everyone loves freebies, but when it comes to security, this needs to be kept in check.Any site or service offering free antivirus does not have the user's best interests at heart.
Good anti-virus applications require constant updates, research and a committed team of experts to deliver such a service. This is expensive, so if a user has a free application, then they're not likely getting any of these premium care services.
It's even worse if an investor applies free antivirus on their cryptocurrency trading computer or electronic device. It's best to source good antivirus software and be ready to pay for it. When it comes to security, it's is not a time to skimp on spending - and certainly not when cryptocurrency is involved.
DISCLOSURE: The author owns several Bitcoins and trades on several of the exchanges mentioned in the article.

---
The views and opinions expressed in this article are those of the authors, and do not necessarily represent the views of equities.com. Readers should not consider statements made by the author as formal recommendations and should consult their financial advisor before making any investment decisions. To read our full disclosure, please go to: http://www.equities.com/disclaimer.
Trending Articles
Market Movers
Sponsored Financial Content