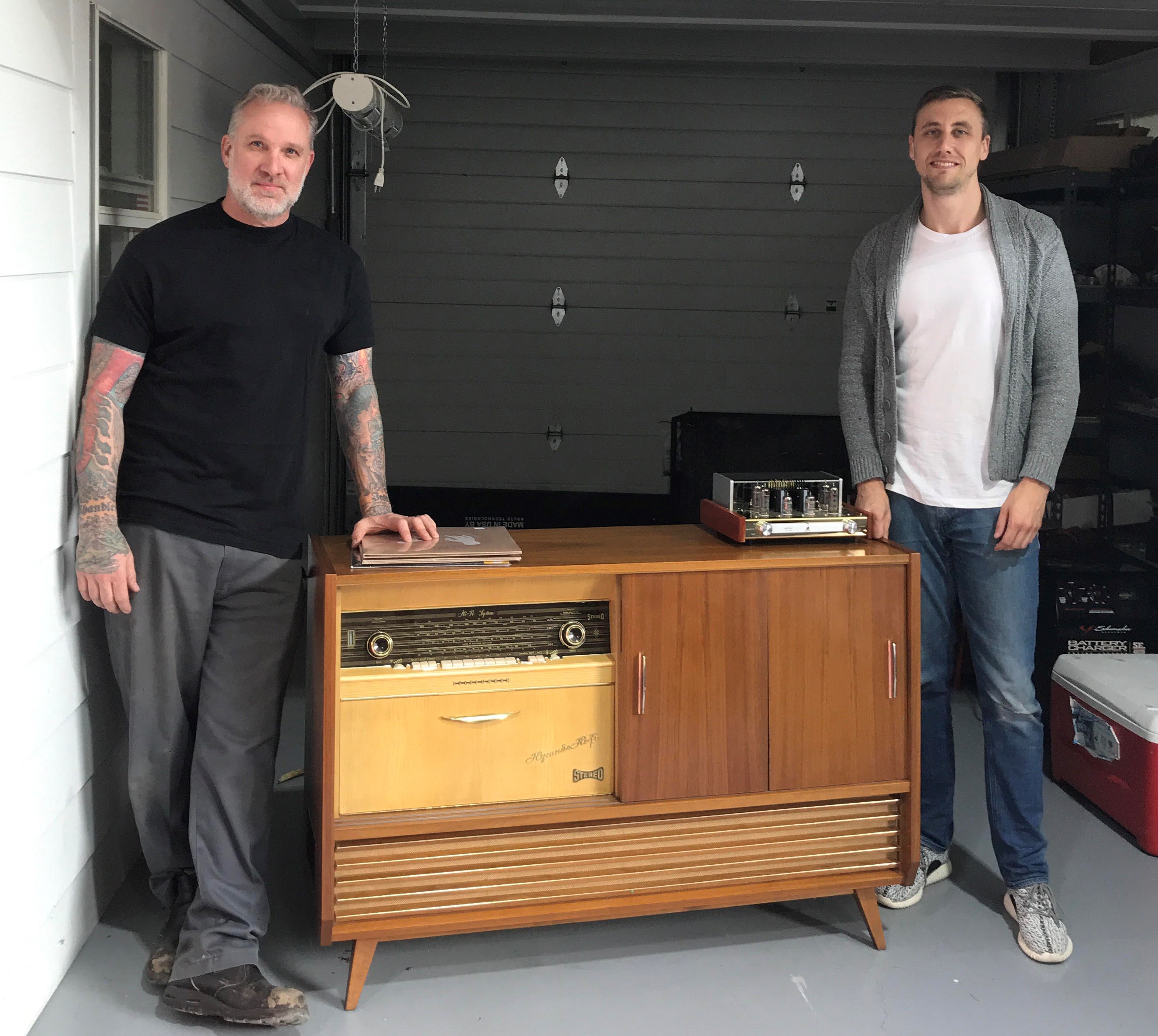 Being creative while also having an entrepreneurial spirit is the perfect combination — as long as you're brave enough to break out of the cubicle in the first place. While the dream of making a living off your Etsy shop might be tempting, the practical voice inside is probably telling you to keep working on that spreadsheet and focus on growing your pension.
Is using your creative talent to start a successful business really just a pipedream? As artists and artisans find new ways to market their products online, build audiences, and use social media in innovative ways, we see more success stories than ever before.
One such story is Shea Henning's. Just a short time into an entrepreneurial leap with his business ATX Record Players, he grabbed the attention of his childhood hero, Jesse James from West Coast Choppers. How did he get there? What motivated him along the way?
I spoke with Shea to get his insights, and to help inspire others who are contemplated the same journey.
Duffy: Describe ATX Record Players and the unique product you create.
Henning: I find 1960s German record consoles and retro-fit them with high-end audio electronics. Basically, mid-century style with great hi-fi sound, tube amplifiers, and exposed belt driven turntables that create the best option of form and function.
Duffy: How did you come up with the idea for your business?
Henning: I saw the record consoles on Craigslist, decided wanted one, and bought one and restored it. Then, I became curious if anyone else would be interested in such an item. I posted it on Etsy and it sold very quickly. I was surprised! I did 40 more to make sure the market was there, and it was. During this process I improved my business skills along the way, meaning: negotiations, Instagram marketing, sales, web design, and lead generation, plus I discovered a bizarre plethora of information on the history of record consoles.
In conjunction, I was in business school and seeking out other entrepreneurs at our entrepreneur hub Capital Factory here in Austin. I was able to get some traction by narrowing my focus to a very small and unique niche product. I realized right now was the perfect time to run with the idea because the economy is hot for luxury items, because mid-century is a trending style, and because records have become the number-one selling form of music again.
Five months ago, I made a seemingly crazy decision to leave behind a sought-after career in corporate finance to sell record players out of my living room. I knew this was my last shot to do something for myself, or the golden handcuffs would hold me to my cubicle for the rest of my life.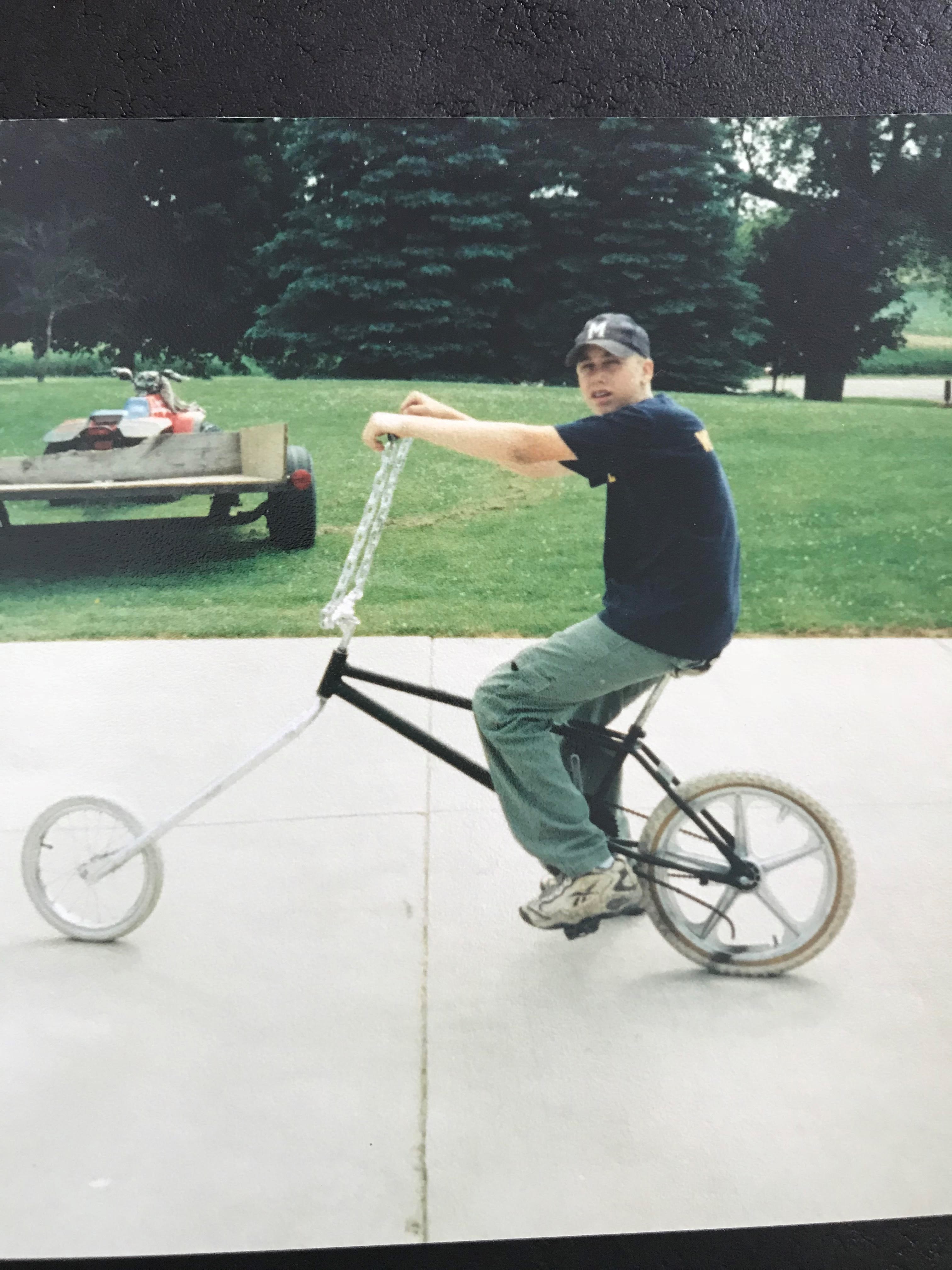 Duffy: You recently had a high-profile customer with Jesse James from West Coast Choppers. Can you talk about creating an ATX Record Player for Jesse James?
Henning: It was surreal moment as stood there in his Austin shop waiting to deliver his record player. Suddenly, he zoomed up in his Hummer and climbed out to greet me with a warm, "What's up man?".
Jesse James from West Coast Choppers was such a huge inspiration in my childhood; it was almost like meeting a mythological superhero that my memories constructed over time. I was a bit nervous because of the saying, never meet your idols. However, Jesse was beyond cool, he offered me great advice. He was so supportive about the business concept, he's given me even more confidence in my idea.
Duffy: What did you make for James?
Henning: He always loved vintage German engineering and had seen Telefunken radios in old Volkswagens. So, he reached out to me for a record console to put in his home, and I delivered him a near-perfect 1960 Telefunken Hymnus record console.
Duffy: What makes your product unique?
Henning: My product has all the nostalgia of a midcentury record console, but with high-end modern audio and optional Bluetooth that sounds much better, is reliable, and eliminates the safety concerns that comes with running 60-year-old tube electronics.
Duffy: How are you marketing and using social media for promotion?
Henning: Due to the having a visually-interesting product, Instagram was the platform I focused on and built a following upon. Shockingly, I've been getting regular emails from self-proclaimed fans — which I didn't expect. Their enthusiasm has motivated me to refine my photography skills and to seek out more unique pieces to attract attention to my page.
Duffy: What advice do you have for other artisans and craftspeople when following their dream of becoming an entrepreneur?
Henning: Just create something you think is cool and then figure out where other people on the internet hangout who would think your product is cool, too.Then just keep taking their feedback to continually improve your process. The best part of the internet is that people will actually give you brutally honest feedback that can help. Plus, their sales are the ultimate validation of your idea.
You just have to have faith that the work will eventually lead to that big break. It would have been impossible, or in fact delusional, for me to anticipate Jesse James to become a customer when I started.
Predicting a childhood hero would become a customer is something that no entrepreneur could imagine, and that is exactly why starting a creative business is so exciting. There is a thrill involved with striking out on your own. Not only are there monetary along the way, but there are the serendipitous moments that make the adventure more rewarding than one could ever imagine.
To find out more about Shea Henning and the exquisite mid-century modern record consoles he restores, visit his website at ATXrecordplayers.com. You can also follow Shea on Instagram @ATX_record_players.
Are you a creative person who is starting a business? Are you already doing it? Share your experience and join the conversation in the comments below.