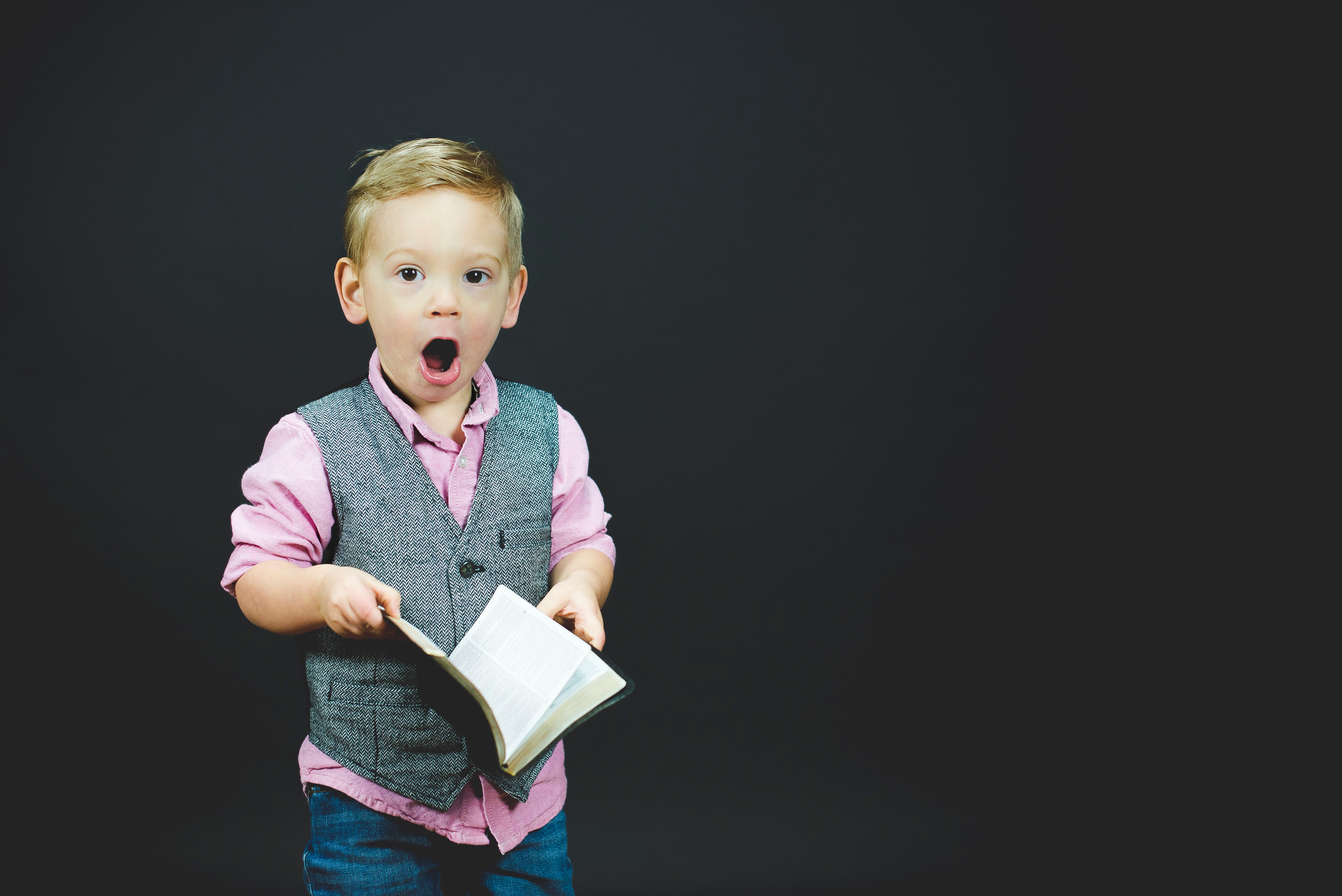 Many of us are hunkered down now, working from home amid the COVID-19 pandemic. After speaking with my dear friend, a doctor at a New York City hospital at the epicenter of the crisis, I've stopped watching daily news updates on television, reading articles on social media about the virus and speaking to lay people about it. I'm limiting my subject matter intake strictly to guidance issued by the CDC and other medical professionals, as so much of everything else is either not helpful or not truthful.
Life has changed. We're scared of getting sick and worried about our families, friends and colleagues close by and far away. Many people have lost their jobs—their sources of income and, in many cases, purpose—and have no idea what to do. Some companies have gone out of business, others have furloughed employees, while still others are doing their best to create new ways to work from home.
I'm not telling you anything you don't know. It's important to realize, however, that things are not going to go back to the way they were anytime soon, or at all. Feel free to toss any sense of normalcy that you may have. Whether you have hard or soft skills, or some combination of both, learning is something that we can and should all be doing everyday, and this crisis may be the catalyst for us all to do it.
Albert Einstein said, "Imagination is more important than knowledge. For knowledge is limited, whereas imagination embraces the entire world, stimulating progress, giving birth to evolution."
When We Were Young
I grew up in Philadelphia. When I was young, my parents enrolled me in dance, ice-skating, piano and swimming classes. I stuck with swimming and became a lifeguard during summers.
My dream was to be an actor or a lawyer. In college, after majoring in acting for two years, my professors said I was too dramatic (I mean, it worked for William Shatner) so I switched to communications. I took the LSATs but my father, a prosecutor, said to win your case, you need to see the other side, and that I was more of an advocate.
After graduating from college, I took the first job I was offered working as a corporate communications specialist at General Electric. Back then, I never realized that working alongside developers, engineers and technologists would help me much later in my career.
Five years later, when I joined an advertising and marketing agency, I was viewed as a "technology marketer" and managed a division of DuPont, among other accounts.
Unexpectedly, my then-husband left his job and we moved to New York City. Once again, without realizing it, I was hired to work at Burson-Marsteller (now, Burson Cohn & Wolfe), managing a division of IBM.
Later, I had my first son, took a leave of absence and resigned to stay at home and raise two other boys. During that time, our family had the incredible opportunity to live in the South of France during ten summers where I founded a business importing jewelry from France to the U.S.
Subsequently, I took other jobs and worked across many different industry sectors as a marketing communications consultant before founding my agency in 2016.
What Life Experiences Teach You
Depending on your age, many of you are like me, taught by our parents and teachers to choose a major, earn a degree, get a job, make money and move up through the ranks at a company and be successful.
For some, this is a viable path, like my ex-husband who's worked on Wall Street for 32-years. Others like me took a non-linear career path, with twists and turns, including changing jobs, working in-house, pursuing different professional interests and developing new skills along the way as the situation demanded.
Regardless of age, we all have our own life experiences which include our backgrounds, relationships, interests, perspectives, hobbies, friends, colleagues, mentors and bosses. Each of us has our own unique imprint, our value added, our competitive advantage.
Instead of thinking of your career as one long, continuous trajectory, reflect on all that you've learned and use that wisdom to think about things in new ways. For example, roughly one month ago, I participated in a discussion called the "Art of Networking." The speaker asked us to hold off on disclosing where we live, what we do for a living and any other personal details.
Instead, she told us to break up into groups of three and designate one person as a penguin farmer and the other two people to act as journalists to conduct an interview.
Fortuitously, one of my sons worked in the penguin department at the Central Park Zoo some 16 years ago. I remembered all of his stories from working there. I used this knowledge to question the "penguin farmer." While this may sound like a silly example, it illustrates how we can incorporate non-work experiences into our lives for more creative problem solving.
If you look back, you can tap into things you learned along the way to gain insights and apply them to your life and job experiences. For me, the thread throughout my
career is in technology, but somehow I never "owned" it until only recently. Once I realized that technology and writing are passions, I was determined to improve my writing and learn more about technology.
How Technology Can Help
Each year, companies like Gartner, Forrester, CB Insights, PWC, Boston Consulting Group and publications such as Wired, TechCrunch, ZNet, The New York Times, Forbes and others identify the tech trends. You can do a Google search to discover any topic that interests you and follow people on social media to stay abreast of business, news and industry trends.
Despite these uncertain times—or, perhaps, propelled by them—digital communications are helping us stay informed and connected. Last year in this column, we focused on all the problems with technology including the concentration of power, concerns about our data privacy, security threats, facial recognition software being used in nefarious ways, automation replacing people's jobs, algorithmic bias, labor displacement and more.
But, now, governments are calling upon Silicon Valley, tech companies and startups to help with the pandemic. On March 22, TechCrunch reported that the tech industry is mobilizing its considerable resources to attempt to support efforts against the growing global coronavirus pandemic.
The CEOs of Amazon, Apple and Microsoft all shared updates regarding some aspects of their companies' ongoing contributions, which range from donations of medical supplies and personal protective equipment (PPE) for frontline healthcare workers, to software projects that help track and analyze the global spread of infection.
Before the crisis, a CEO's biggest concern was finding talent. While most of us are working from home, we should take the time to reflect and identify transferable skills. While we're all waiting for the storm to pass, why not identify common threads and transferable skills? Instead of relying on your company or boss to provide training, take the initiative to educate yourself. Many of your resources are just a few keystrokes away on the world wide web.
Whether your interest is in technology or not, there is always something to learn. How many of you have promised yourself that you'd do something or learn something when you had the time? Well, you have time now, don't you?
How to Acquire the Most In-Demand Hard and Soft Skills
In January 2020, LinkedIn Learning identified the most in-demand hard and soft skills using data from 660+ million professionals. Hard skills include:
Blockchain
Cloud computing
Analytical reasoning
Artificial intelligence
User-experience (UX) design
Business analysis
Scientific computing
Mobile app development
Natural language processing (NLP)
Programming
If you excel at math and statistics, consider taking a course at Coursera. When I searched for "data science," there were 1,452 results. You can filter by topic, such as blockchain, cryptocurrency, AI, FinTech, finance and more. Choose your language, skill level and find top university partners. If you're a tech person, a tech newbie or are interested in other industry sectors, there are courses for most subjects.
Others with soft skills like creativity, collaboration, persuasion, adaptability and emotional intelligence can also discover courses at Udemy in entrepreneurship, communication, public speaking, digital communications, copywriting, starting a podcast, founding a startup, writing non-fiction, leadership and more.
All it takes is to adopt a growth mindset. Carol Dweck, world-renown psychologist and Stanford professor illustrates in her book, Mindset: The New Psychology of Success: How We Can Learn to FulFill Our Potential, how success in almost every human endeavor can be influenced by how we think about our talents and abilities.
Those with a fixed mindset believe their qualities cannot be changed, while others with a growth mindset feel they can further develop their talents.
Now, It's Your Turn: What Will You Do?
Today, I spoke with someone who asked, what is your vocation? I said, it started with communications and PR, then I added social media to the mix. I've written for most of my life and became a published writer. After realizing my passion for technology, I read a lot of books, did research, participated in and covered industry events for CommPRO, a digital online publication for global C-Suite executives.
Two years ago, I "pitched one of my clients" to Equities News. The then-Managing Editor said, "We don't want articles that promote companies, products or services. We're looking for landscape pieces. Why don't you write for us?"
After writing monthly for Equities News on technology, I was given my own column, called "Glavin's Tech Talk," the goal of which is to educate people about emerging technologies.
Writing is one example of how to use your skills in a new way. Since we're doing events, sign up for one. After listening to speakers, perhaps you could be a panelist. Or, if you work or worked in finance, perhaps you can become an entrepreneur and look into technologies like artificial intelligence and financial technology.
Like Steve Jobs said, "Innovation is the ability to see change as an opportunity—not a threat."
In these uncertain times, make knowledge your certain power.
_____
Wendy Glavin is the founder and CEO of Wendy Glavin Agency, a strategic marketing, public relations and social media consultancy. Find out more at www.wendyglavin.com.
_____
Equities Contributor: Wendy Glavin
Source: Equities News