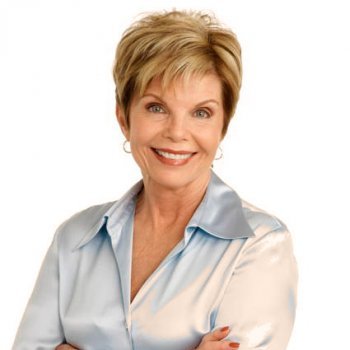 With the holidays around the corner, investors may be in the mood to do a little bit of shopping for their portfolio in a beaten down retail sector. But with macro forces raising concerns for the broader market's stability, traders and investors should proceed with caution with clearly defined risk tolerance. In our latest interview with Toni Turner of TrendStar Trading Group, we discuss the recent activity of retail stocks and whether they're poised to bounce back off their recent lows. We also discuss key support and resistance levels and other sectors to watch.
EQ: The market hit a dip in November, but has since bounced up a bit. What are the key levels we should be watching for support and resistance?
Turner: On a daily chart of the S&P 500, I see nearby support at the 200-day moving average at 2065. That's an important level for the S&P 500. Directly under that we have 2059 and 2050. This entire zone here is key support level, and it will be bullish if the S&P 500 can stay above those levels. The next level down that's really important is 2019. That's the pivot low that took place on Nov. 13 and Nov. 16. Should the S&P 500 fall below 2019, then we may see another leg down.
If the S&P 500 climbs higher, overhead resistance sits at 2097, 2116 and at the all-time high of 2132. Obviously, we've got a lot going on in the world right now, but if the S&P 500 can just trade in a range of 2020 and 2100, it will show a very resilient market.
EQ: Retail stocks continue to get hammered entering the holiday season. Are there bottom fishing opportunities here or is it still falling?
Turner: Of course, Home Depot (HD) and Costco (COST) have been the shining stars of retail. If we look at the fallen stars, we can see some real bottom fishing going on. In the last few days, there have been some really sweet bounces. Talking about stocks that have really fallen, I'm surprised at Nordstrom, Inc.'s (JWN) earnings and that it's fallen so hard. But it has rallied off its recent lows down at $50.43 and back up at around $58 right now. That's one that's already run a little bit here. I do see two stocks that might rebound in Target (TGT) and Tiffany's (TIF).
Target has fallen pretty dramatically here. It hit a low around $68 and is now back up to $73. This may be something that traders and investors want to keep an eye on and see if it can move back up into the $75-$76 area.
Tiffany's has also really fallen good and hard here from its August highs. It was trading up at $96 and recently hit a low of $73. So that was a real whipping. Now, it's bouncing back up to $81 but it's still got a ways to go to repair itself. So this might be a bottom fishing play. We'll want to keep an eye on volume for these plays, and see if it can confirm price's upward momentum. Of course protective stops should be set into place. In bottom reversal trades, I use what I call "no kidding around" stops, meaning you don't ignore them. If these stocks roll over and head lower again, they may get attacked again by short sellers.
EQ: The market may be on edge due to the escalating fight on terrorism, potential rate hike, lower volume during holidays, etc. What should traders do when the risks of a potential broader sell off are escalated? Is it something they should consider when entering a trade?
Turner: What I normally recommend in volatile times, is that market players check their stops are for high-momentum and big muscle stocks like Facebook (FB), Google (GOOGL), or Netflix (NFLX) because if the market sells off dramatically, profit-taking in these stocks that have had fantastic runs could take place pretty quickly. I'm not saying to sell them, but know where your stops are and make sure they're in place. Also, in Toni's Market Club, we look at two "S" words to minimize our risks. We look at share size and stops. I told members of the club a few days ago that while we've had some really good trading ideas that have since done well, we need to buy smaller share size than usual and we need to put in very firm stops. And that's what I recommend for all traders to do because missed opportunity is far easier to make up than lost money. So right now we're trading conservatively in areas and marketplaces where we think it the risk levels aren't as high.
EQ: Are there any other sectors or groups that stand out right now?
Turner: Absolutely. I can't help but look at the Energy Select Sector SPDR ETF (XLE). I have to look at it right now because with the headlines that we're seeing recently with everything going on around the world, it certainly makes oil and other energy related stocks look more attractive. So I'm keeping an eye on the XLE as well as the TAN. If oil prices do go higher from here, solar stocks usually do too.
I might add that in Toni's Market Club, we're looking at Canadian Solar, Inc. (CSIQ), which is displaying an even stronger pattern of the ETF where it resides Guggenheim Solar ETF (TAN). So we're keeping an eye on CSIQ as long as it stays above $20, which is around its 50-day moving average.
I'm also keeping an eye on the SPDR S&P Biotech ETF (XBI) because biotechs don't care as much about where the rest of the markets go. They mainly move on clinical trial results and the XBI right now has a decent pattern going if the outside headwinds don't get to it. If it stays above around $70 here, it's definitely something I'm interested in for a potential breakout.
Finally, because of what's going on, I have to be watching the Market Vectors Gold Miners ETF (GDX), which sold off dramatically in the last year. Right now, it's sitting near its lows at $13.50. I'm definitely keeping an eye on it in case it finally starts to gain momentum in the next week or two.
DISCLOSURE: The views and opinions expressed in this article are those of the authors, and do not represent the views of equities.com. Readers should not consider statements made by the author as formal recommendations and should consult their financial advisor before making any investment decisions. To read our full disclosure, please go to: http://www.equities.com/disclaimer