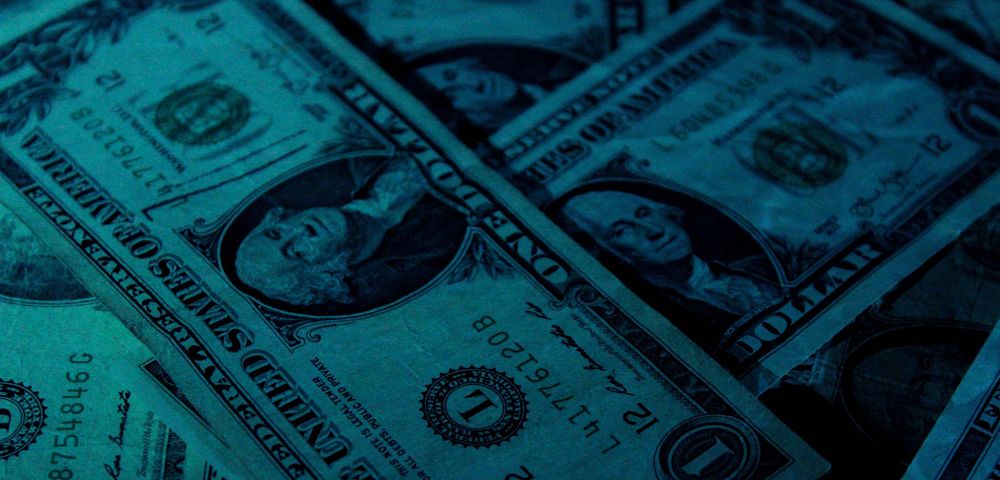 Fiserv FISV stock reached a new high the week ending June 15. Fiserv is up 15% year-to-date, and up an average of 28.3% over the past three years. It's a great way to participate in the much larger fintech trend, writes Jon Markman.
Something big is happening with financial technology. Financial institutions are building products that mesh with our busy lifestyles.

For more than 30 years, Fiserv Inc. has been helping banks, thrifts and credit unions manage cash and process payments, loans and account services.
The Wisconsin-based company built a reputation for forward thinking. Now it is leveraging its longstanding relationships and expertise to bring banking to all the screens in our life.
It's a solid business set to accelerate thanks to …
'Innovation, Integration and Scale'

Fiserv's position in the industry is not the result of good luck. The company paid its dues in the trenches, helping banks move money long before it became the next big thing.
Five years ago, under the leadership of CEO Jeff Yabuki, there was a corporate epiphany.
Yabuki foresaw a future shaped by smartphones and changing consumer expectations. An always-on, always-connected world. One where consumers want what they want, when they want it.
There were no exceptions.

Banks, thrifts and credit unions could provide these services. Or they could be disrupted by aggressive Silicon Valley companies.
This idea resonated with nervous bankers. After all, there is no better motivation than existential fear.
In 2014, at the Money 20/20 conference in Las Vegas, Yabuki laid out a vision that continues to serve the company well today.
Four years ago, Fiserv CEO Jeff Yabuki said, 'We're about innovation, integration and scale.' June 14, the stock hit an all-time high.
The financial services industry had become distracted by point-of-sale transactions. And at $200 billion in annual domestic sales, it was a business worth fighting for.
It was pretty easy to persuade consumers to use branded credit or debit cards to pay for stuff in stores and online. At the time, that was bread-and-butter banking.
However, Apple AAPL, Samsung SSNLF, Alphabet GOOGL, PayPal PYPL, Square SQ and others were coming. And they had their own products, scale and network effects in tow.
Yabuki told bankers at the conference to focus on what they did best, while looking to grab low-hanging fruit in the interim.
The business beyond point-of-sale was theirs for the taking. It was a $55 billion monster consisting of consumer-to-consumer, business-to-business and consumer-to business transactions.
In most cases, the only competition was regular snail mail and wire services. Both are slow, unsecure and horribly fragmented.
Consider that, in 2017, $81 million was stolen from the Bangladesh central bank when a state-sponsored hacker spoofed the SWIFT global wire transfer system.
Embracing fintech means a huge speed advantage, better security and the possibility to give traditional bank customers what they want, when they want it.
Now, Fiserv is embracing artificial intelligence to deliver voice banking applications. It won Most Creative Application of Voice Technology in PYMNTS.com's 2018 Voice Challenge with Amazon Alexa. You can view its video submission here.
Life moves fast. Money needs to keep pace.

So Fiserv built a platform to help financial institutions focus on payments beyond POS. It was called Network for Our World.
The goal of this NOW Network was to help customers move money quickly and securely. To pay bills, and get paid.
It may seem like a cliché, but most businesses are still small. These entrepreneurs are looking for more efficient ways to collect money owed. And they are a lucrative target demographic for bankers.
The Fiserv sales pitch is working. The company has 12,000 clients worldwide, with 85 million online banking end-users. It has innovative products for payments, processing, risk and compliance, customer service and optimization.
In 2017, sales rose to $5.7 billion, with a record $1.2 billion in free cash flow. In the first quarter of fiscal 2018, reported May 1, sales advanced 12%, year-over-year. All of this comes with a current price-to-earnings ratio of 26, and a market capitalization of only $31 billion.
Given the trajectory of financial technology, or fintech, none of these metrics are expensive.
More important, Fiserv is a consistent grower with best-in-class products, at a fraction of the enterprise value of new-age financial tech companies like PayPal and Square.
This is an opportunity to buy the shares before its multiple inevitably expands.

Best wishes,
Jon D. Markman
Jon Markman is a veteran money manager, journalist and editor of numerous newsletter.
Subscribe to Jon Markman's Power Elite newsletter here
Subscribe to Jon Markman's Tech Trend Trader here
Subscribe to Jon Markman's Strategic Advantage here
About MoneyShow.com: Founded in 1981, MoneyShow is a privately held financial media company headquartered in Sarasota, Florida. As a global network of investing and trading education, MoneyShow presents an extensive agenda of live and online events that attract over 75,000 investors, traders and financial advisors around the world.