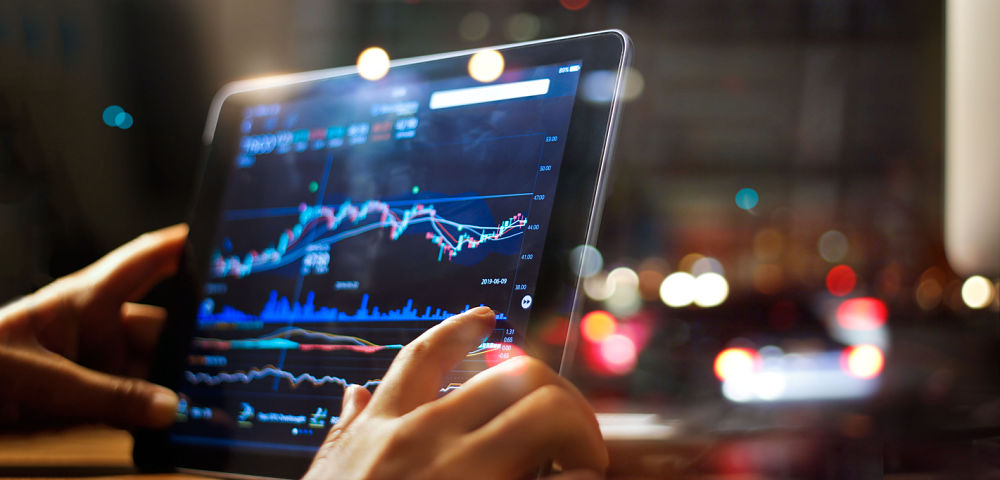 The data aggregation issue threatens to emerge anew from the Supreme Court decision June 22, which superficially touches only on police crime suspicion warrantless tracking of a cellphone. We think it goes further at least in potential implication, writes Gene Inger.
The implications should be far wider and as I have mentioned before, there's now push-back on Google GOOGL, Amazon AMZN and Facebook FB and others being so intrusive in tracking our lives.
For one, both AT&T T and Verizon VZ anticipated this earlier in the past week. I noted they were abandoning location tracking in some ways; and that's a big deal. I related it at the time to respecting privacy and not inundating a consumer with ads when they go into a mall or a store; or trying to lure for that matter, a customer to a different place of business.
**
Now with the SCOTUS decision: you have the 4th Amendment aspect just a bit clearer, though it was a narrow 5-4 decision by the court. Actually, a lot of citizens (outside of technology of course) believe it's late-in-coming. Not to protect criminals, but to protect our privacy. And by the way, police can still use cell location data to pursue fleeing suspects and so on, or with a warrant.
There is some chatter that this will now extend to our automobiles, which probably will be welcomed to eventually not getting badgered by commercials while driving. Almost all future vehicles will be essentially online most times as part of semi-autonomous driving systems and safety devices. Practically, this likely means when you use intended services like entertainment or importantly navigation, you'll be tracked as you desire, but not be marketed-to along the way. I'd say it's a plus.
**
Bottom line: the near-term fundamentally now hinges on trade resolution or alternatively what's being threatened, which is failure. A number of tariff impositions (such as with the UK) actually began on Friday. The biggest of all stories impacting the market is the SCOTUS decision on getting rid of a long-overdue removal of temporary targeted assistance. Just like helping China and others recover decades ago, the internet sales tax holiday sort of became permanent. That's why it's so hard to reverse these things.
In my view the sales tax issue is allowing states to take-charge and say to online marketers that they have to stand on their own marketing, as the sales tax gradually returns state-by-state. And that's going to eliminate what in essence has been a subsidy (by not collecting taxes) for many years.
I know some are rationalizing Amazon's position, saying they collect tax while others don't. The reality is Amazon collects only partially and depends on the state.
So, I think it's a buy-side hand-holding effort regarding AMZN and the like.
I also believe tamping-down location-finding and indirect marketing will be a problem for others such as Google and even Facebook.
It's notable to see one company that advocates for privacy and does not use collection of data for targeted-marketing purposes, and that's Apple AAPL.
If they'd revisit Siri's inherent limitations (accessing a broader database), perhaps even a sales spike would occur for their slightly languishing (but great audio for a single unit) HomePod, which prompts debates from audiophiles. (By the way for those Sonus enthusiasts, it's surprising that their new Beam… a soundbar launching next month…does not support Dolby Atmos.)
Cupertino already revisited Apple TV with 4K/HDR and Dolby Atmos, part of my enthusiasm for the latest variation.
And Apple's pricing of 4K movies on iTunes undercuts competition and plays well if you have the right set-up (high-speed broadband is more key than having a 4K TV).
Perhaps not so bad, but generally all these stocks are expensive. We like products, ranges and competition but shares are unworthy of buying after a long advance.

View a short video interview with Gene Inger, editor of IngerLetter, on his stock pick: LightPath Technologies (LPTH) here

Subscribe to the IngerLetter here

This article was originally published by MoneyShow.com: Founded in 1981, MoneyShow is a privately held financial media company headquartered in Sarasota, Florida. As a global network of investing and trading education, MoneyShow presents an extensive agenda of live and online events that attract over 75,000 investors, traders and financial advisors around the world.