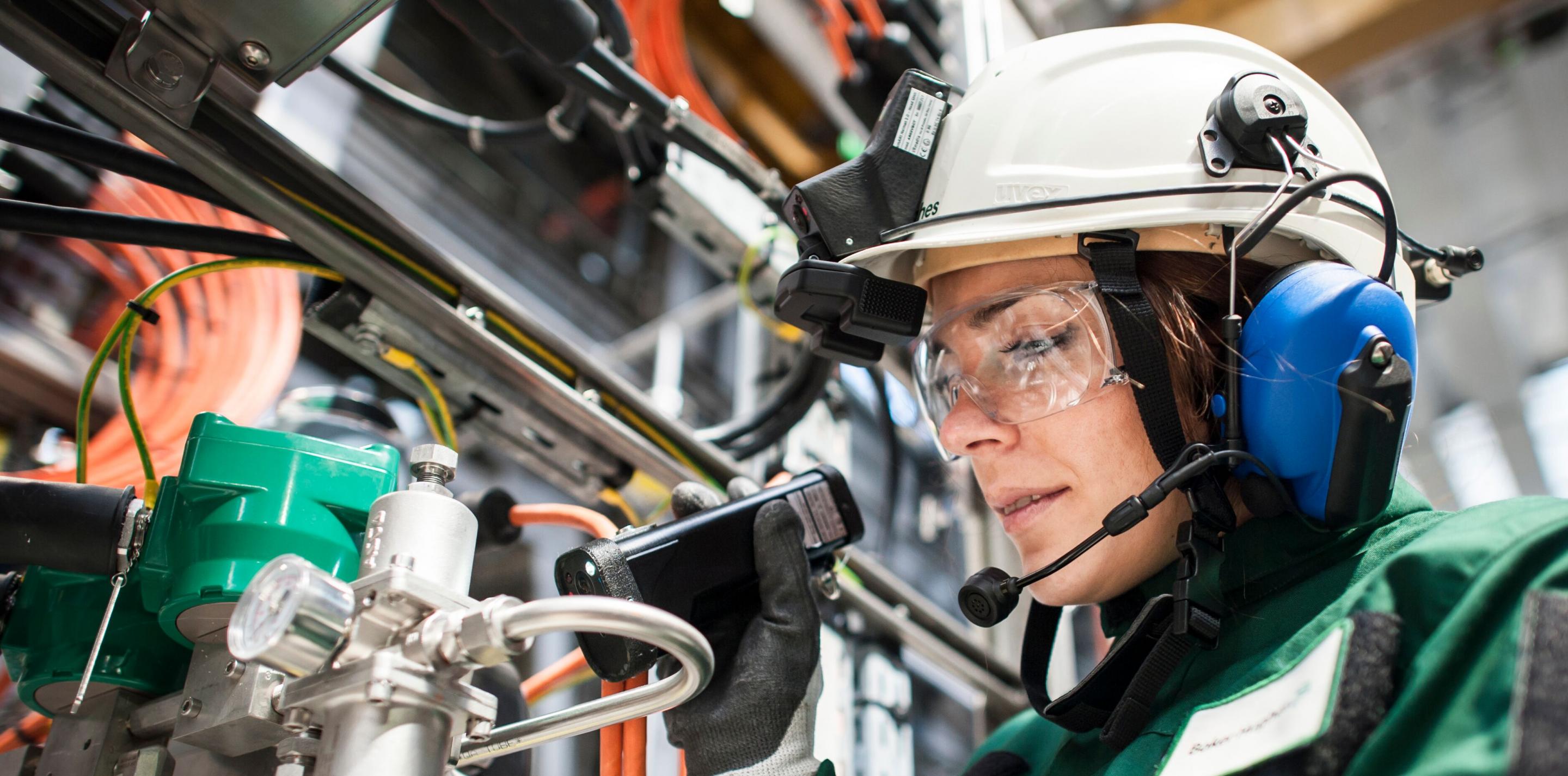 Image source: Baker Hughes
After reporting its first quarterly net profit since oil prices took a nosedive in March 2020, Baker Hughes believes a rebound is on the horizon.
On Thursday, the Houston-based company posted fourth quarter net income of $653 million, or $0.91 a share, compared with $48 million, or $0.07 a share, during the fourth quarter of 2019.
On an adjusted basis, however, the oilfield equipment and services provider reported a loss of $50 million, or $0.07 per share, in the quarter ending Dec. 31. Analysts had been looking for adjusted earnings of $0.17 per share.
Quarterly revenue was down 13% to $5.5 billion, ahead of analyst estimates of $5.4 billion. Orders totaled $5.2 billion, a decrease of 25% from the same period in 2019.
In its press release, Baker Hughes Chief Executive Officer and Chairman Lorenzo Simonelli said, "We are pleased with our fourth quarter and full year results while navigating the impacts of a global pandemic and industry downturn."
"Despite an incredibly challenging year for the industry in 2020, we generated over $500 million in free cash flow, booked $6.4 billion in TPS [Turbomachinery & Process Solutions] orders, and executed on our substantial cost-out and restructuring program," said Simonelli.
Looking ahead to 2021, he said that management is "cautiously optimistic that the global economy and oil demand will begin to recover from the impact of the pandemic," but noted the company anticipates "a tepid investment environment for oil and gas" during the first part of the year.
Simonelli believes drilling activity will pick up during the first half of 2021 in North America and by year's end internationally, which will help set up the industry "for stronger growth in 2022."
_____
Source: Equities News