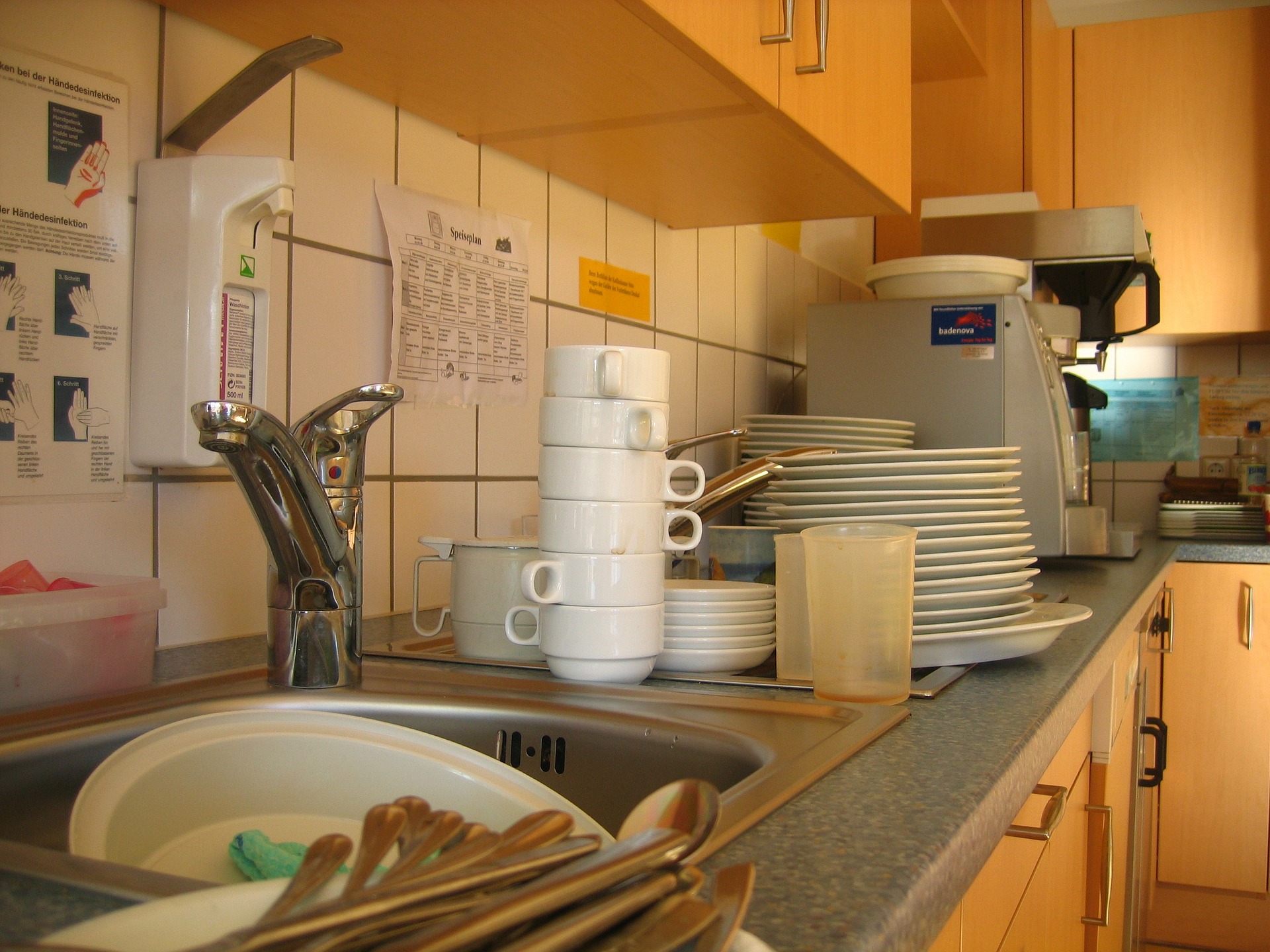 Pixabay/Gerd Altmann
Tuesday's session showcased a textbook rangebound grind and backtest as the price action could not break above the overnight 3014.25 high on the Emini S&P 500 (ES) to force a trend day.
Essentially, the market had to work out all the negative divergence on all four of the equity indices. As discussed in our trading room, it was prudent for short-term traders to bail and take profits in the morning given the numerous attempts that failed to break above 3014 indicating no immediate trend day setup. We had to bail immediately after the regular trading hours (RTH) open as bulls kept failing to break above the 3014.25 overnight high. It is what it is.
The main takeaway is the market continues doing the daily 8EMA grind and now the range could be expanded into 3014.25-2953.75 derived from Tuesday's high and last week's low. The immediate trend continuation setup into all-time highs (ATHs) has obviously been delayed/rejected given what occurred today with the backtest into support. The primary thing to focus on now would be the incoming backtest vs. the trending daily 20EMA 2970s — that also matches with Friday's low of 2975.
What's next?
Tuesday closed at 2988.25 on the ES, showcasing a rejection/bearish candlestick that closed just below the midpoint of Monday's range. Price action is below the immediate trending supports signifying the immediate acceleration setup has been rejected or have been put on hold. Key points:
We're treating this entire range as 3014.25-2953.75 range now and will likely use 2970s as a potential buyable dip setup heading into tomorrow if price action reacts properly.
Likely will utilize a rangebound trading/dip buying strategy vis-a-vis support for the rest of the week unless price action gets out of this range and forces everybody to adapt.
Main focus is to see whether price action forms another textbook higher lows vs Friday's 2975 or not.
Generally speaking, the stats and odds tend to favor the daily 20EMA backtest area being a buyable setup after a bullish short-term trend had been established from the past few sessions.
However, if 2970s does not hold then it would force open 2965/2955/2953.75 levels immediately.
Zooming out, must hold major level is located at 2955 on a daily closing print basis.
Bears would resurrect themselves again if sub-2955 given the prevailing trend is breakout into all time highs. Must adapt back to STFR if price action proves it.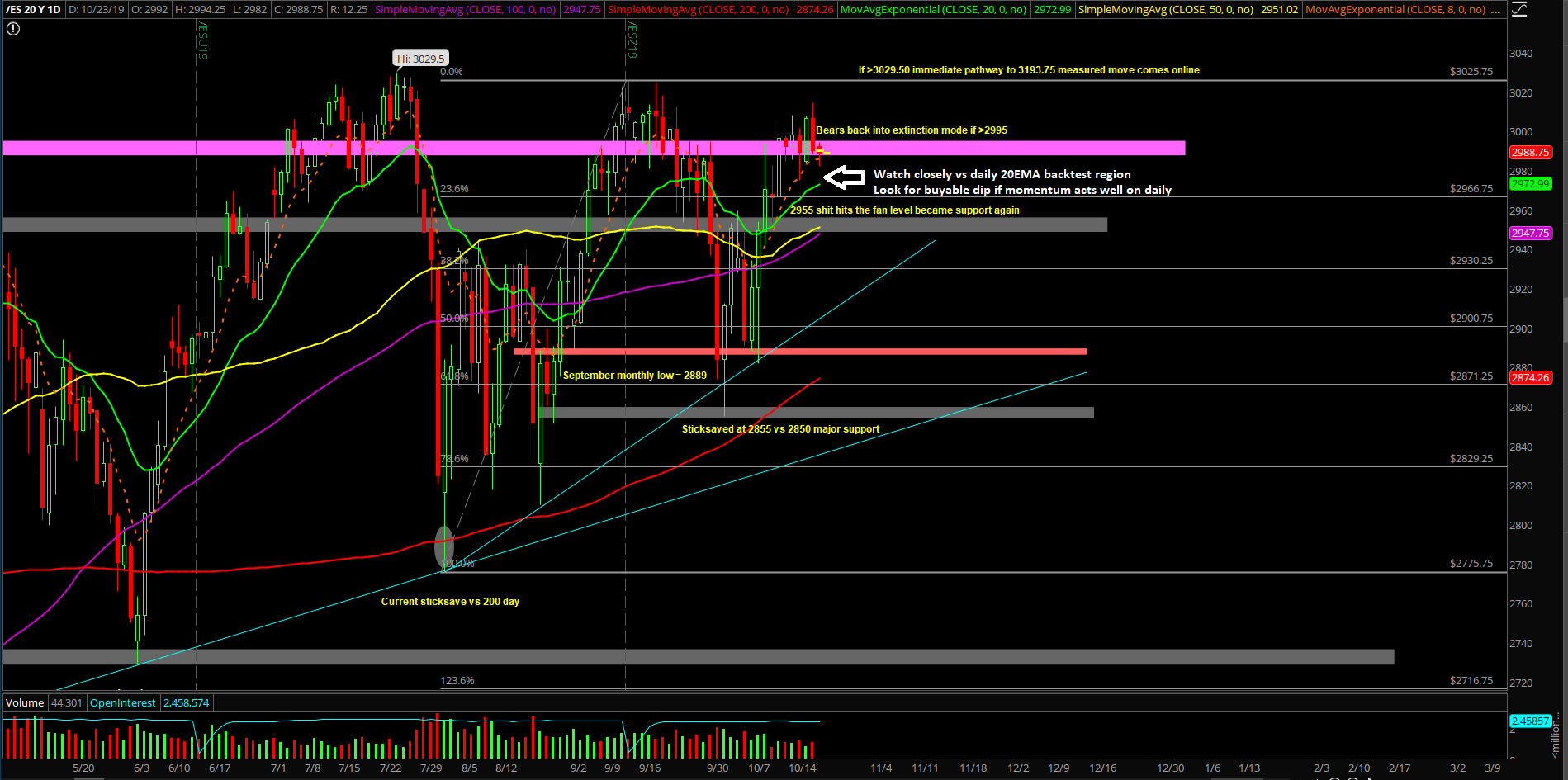 ES OCT22REVIEW1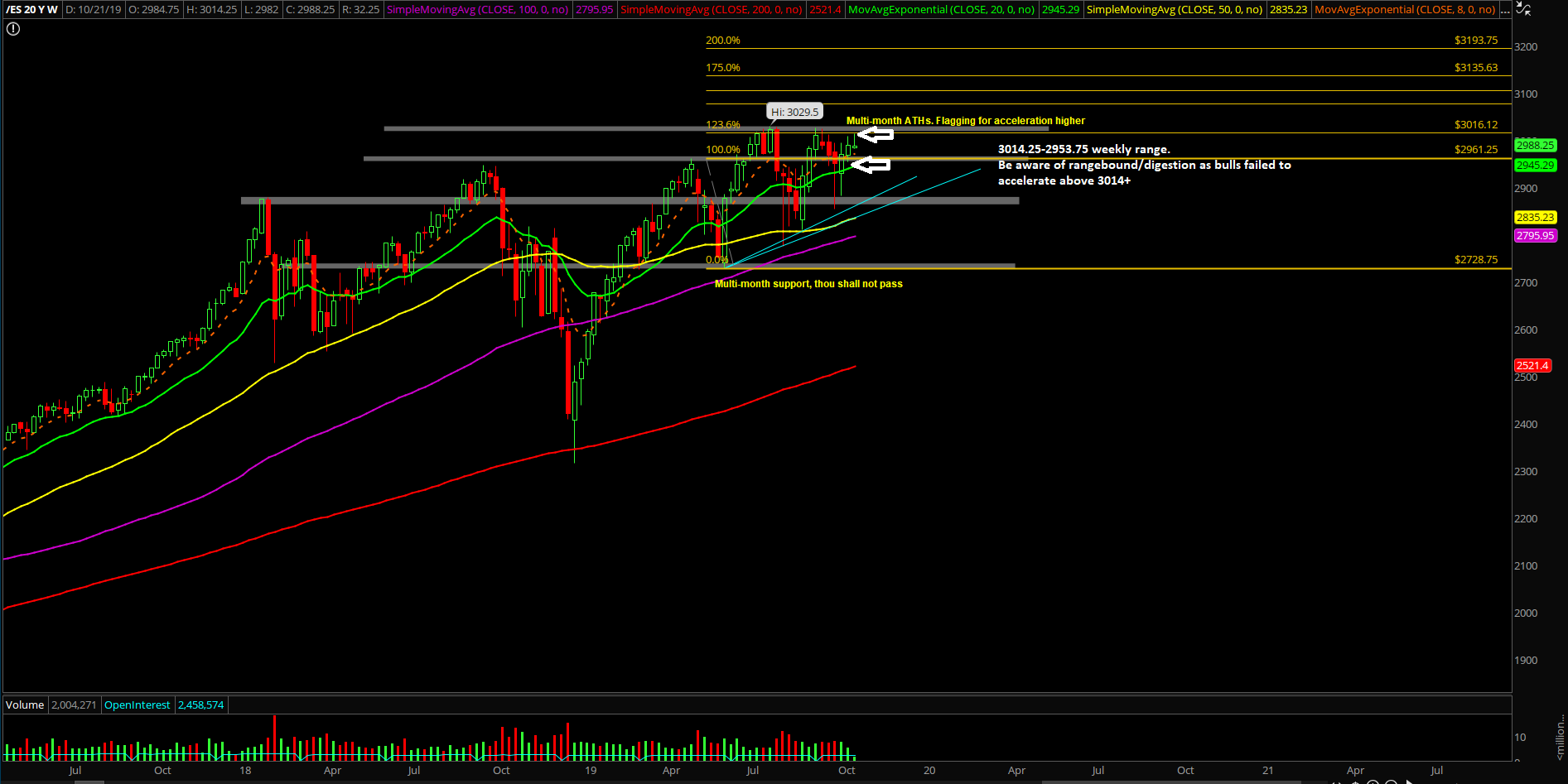 ES OCT22REVIEW2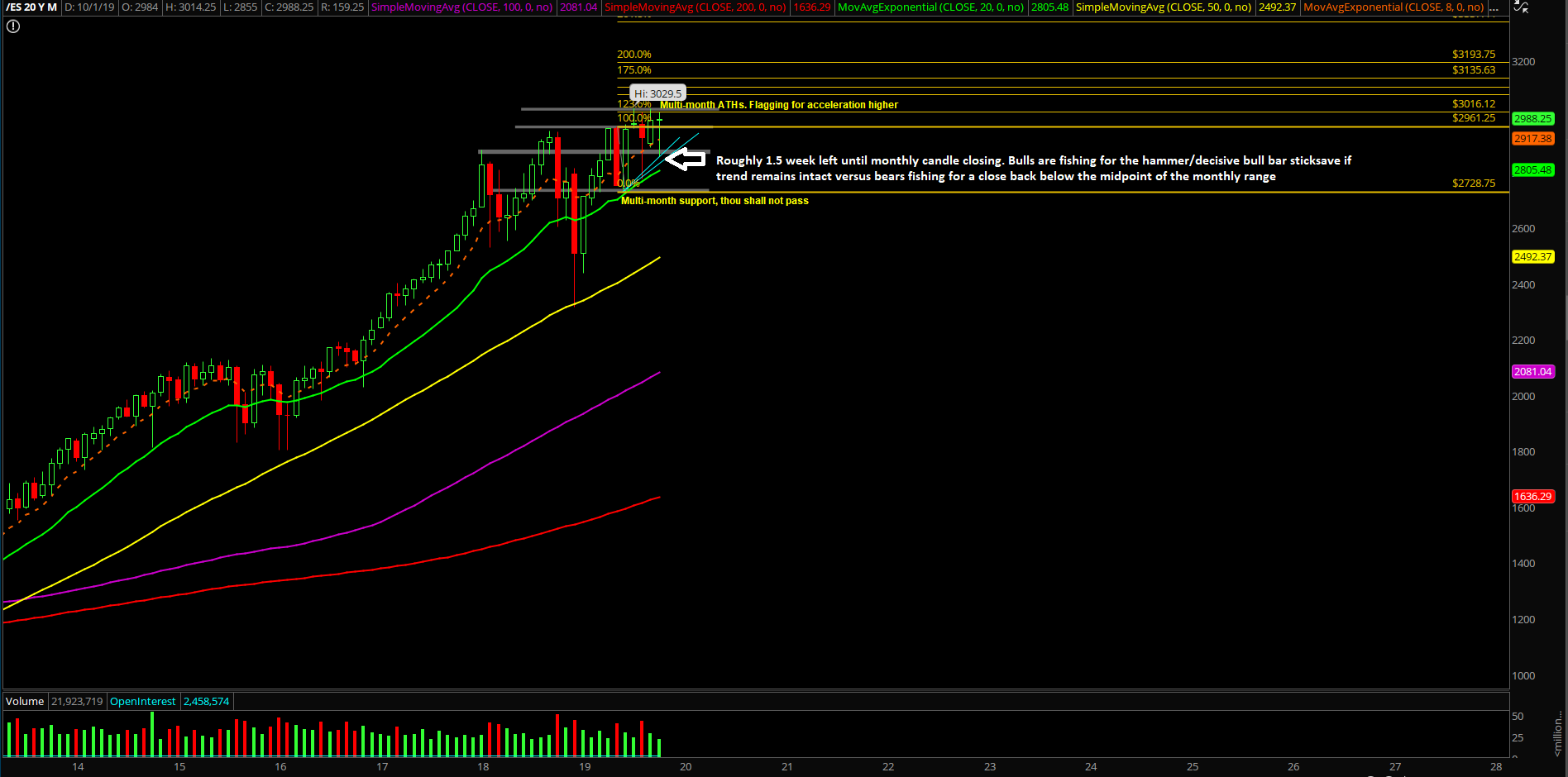 ES OCT22REVIEW3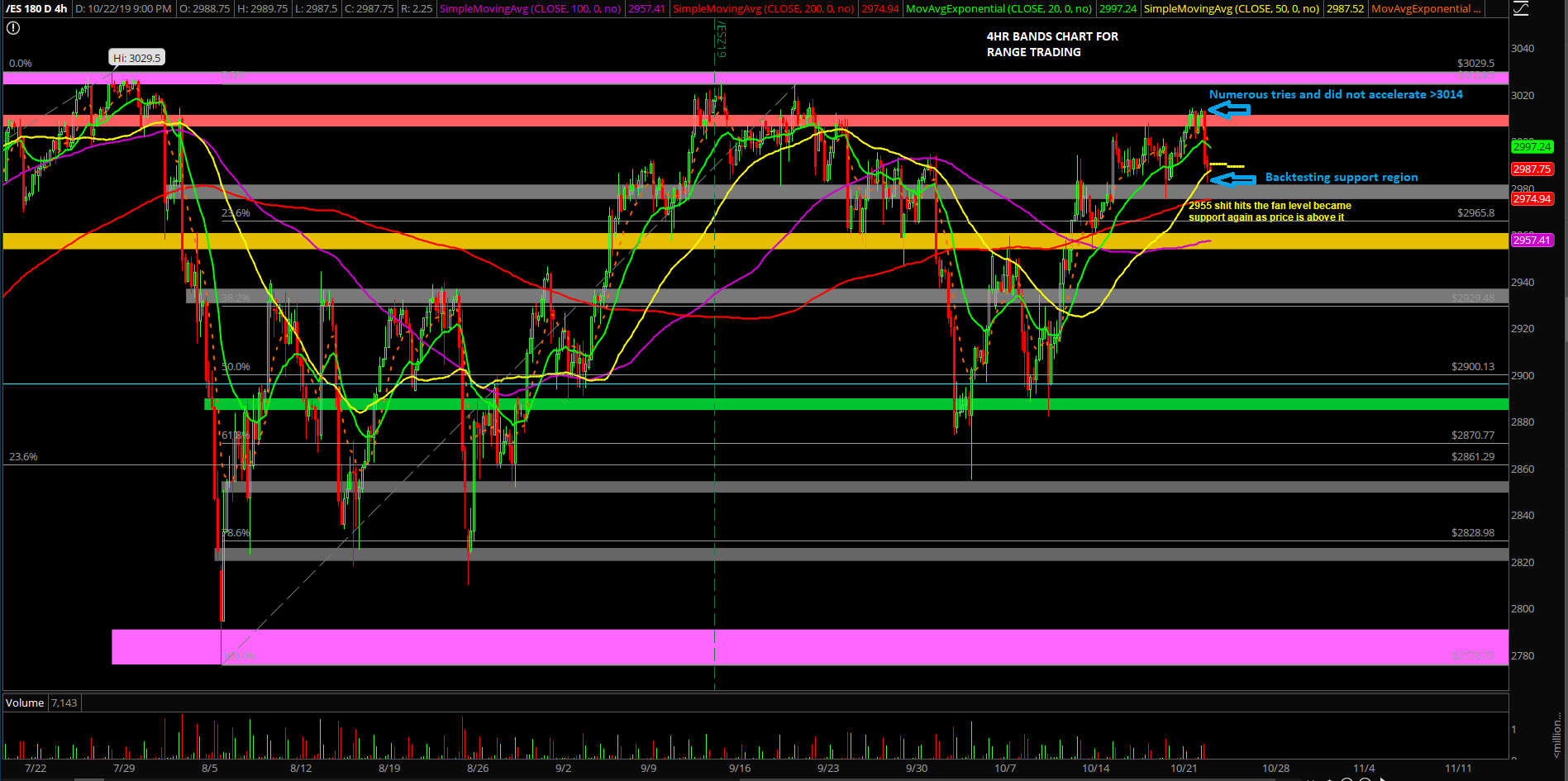 ES OCT22REVIEW4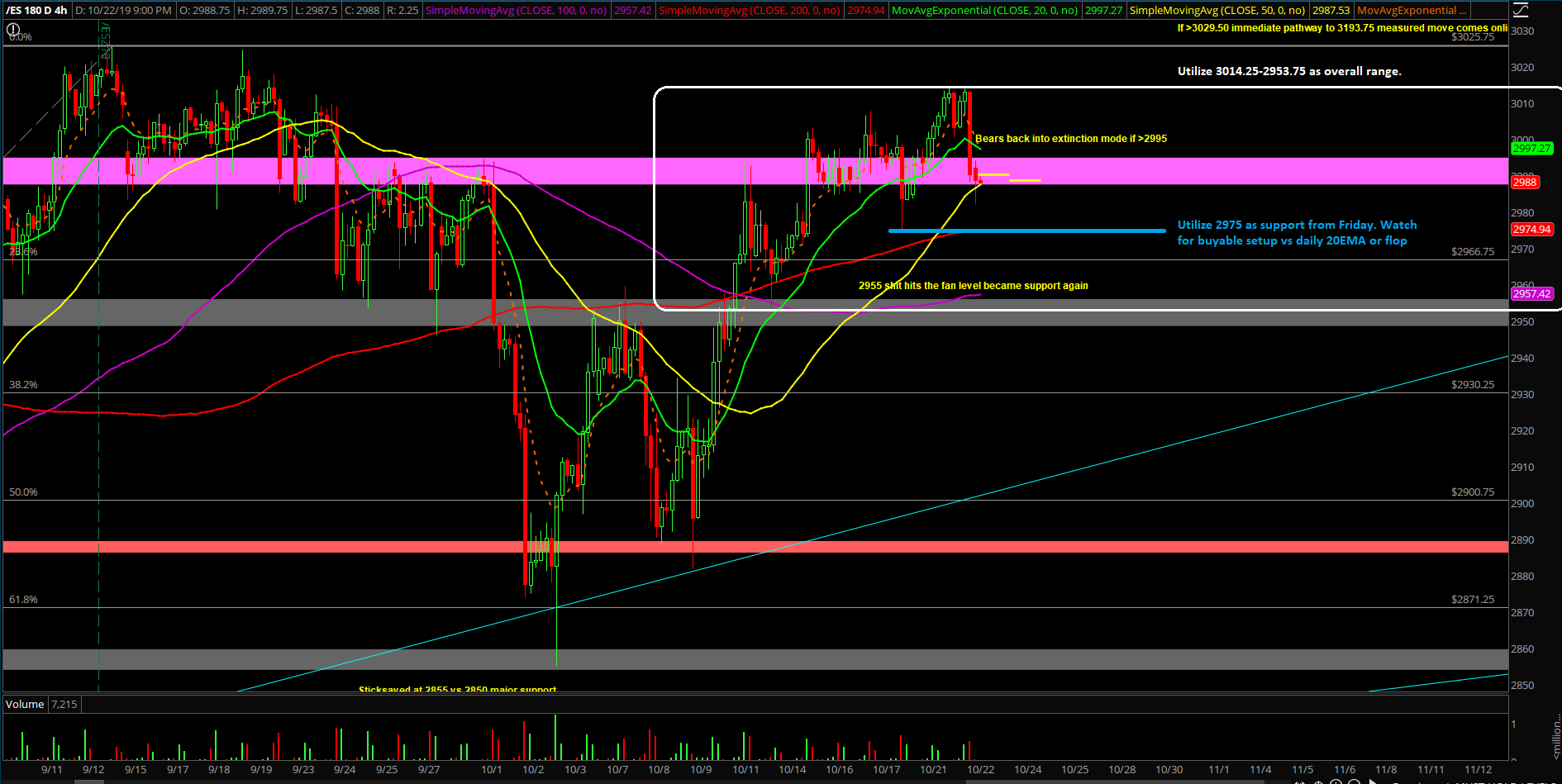 ES OCT22REVIEW5
___
Equities Contributor: Ricky Wen
Source: Equities News