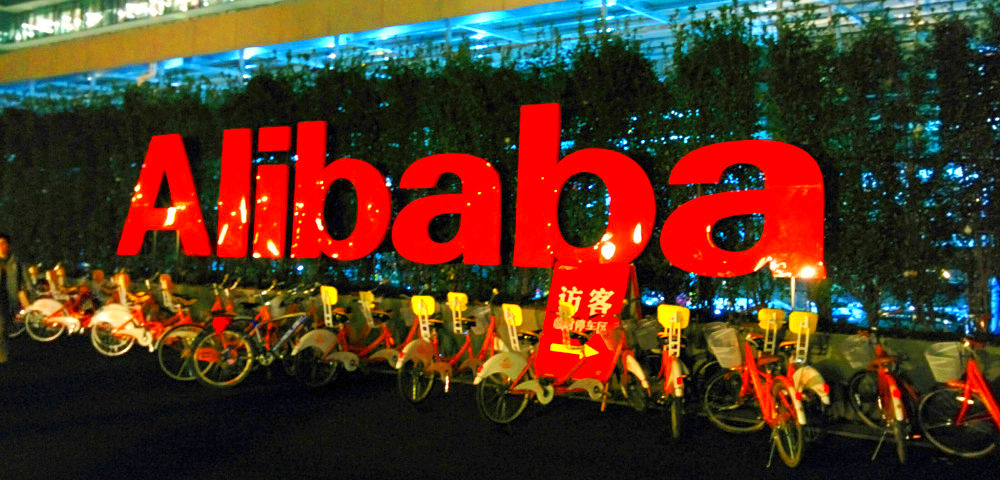 Image via leighklotz/Flickr CC
Back on October 3, we discussed the following bearish outlook for Alibaba Group Holding Limited (BABA) based on my technical work, with the stock trading at 162.79/83:
For the past month, BABA has been trading beneath its major, 14-month top breakdown support plateau of 170-166, that now represents intense resistance to any recovery rally effort off of the 9/11/18 low at 152.85. The longer BABA remains beneath the resistance zone, the more likely the Sep-Oct price action will be seen as a bearish digestion period within the dominant Jun-Oct downtrend, ahead of downside continuation that projects to 132-135 and then possibly to the 115-120 area. What bearish catalysts could come along to trigger acute downside continuation are debatable, but the pattern certainly argues in favor of such a scenario. Only a climb that sustains above 170 will begin to neutralize the dominant bearish set up.
Fast-forward to Thursday, and we find BABA hit a 16-month low in the morning at 135.14. This was a full 36% beneath its June 2018 high at 211.70, and in the vicinity of my first downside target zone after the price structure became unhinged from its year-long top formation during the last week of September (see attached chart). After the establishment of Thursday's low, BABA bounced about 4%, but the "strength" has not moved the needle of a still-very-bearish technical set-up.
That said, a close above 143.70 will begin to improve the near term technical condition of BABA. Barring that, BABA will remain vulnerable to additional weakness that points to 132.00, and then to the 126 area, in route to a worst-case downside target of 113-117.
Whether and how the US-China trade war impacts near-term price action is anyone's guess, but BABA and just about every China Internet name continue to look technically disastrous, which, if nothing else, should keep us focused on looking for some sort of capitulation spike-low in the hours/days ahead.

See chart illustrating the technicals on BABA.

Mike Paulenoff is a veteran technical strategist and financial author, and host of MPTrader.com, a live trading room of his market analysis and stock trading alerts. Sign Up for a Free 15-Day Trial to Mike's Live Trading Room!