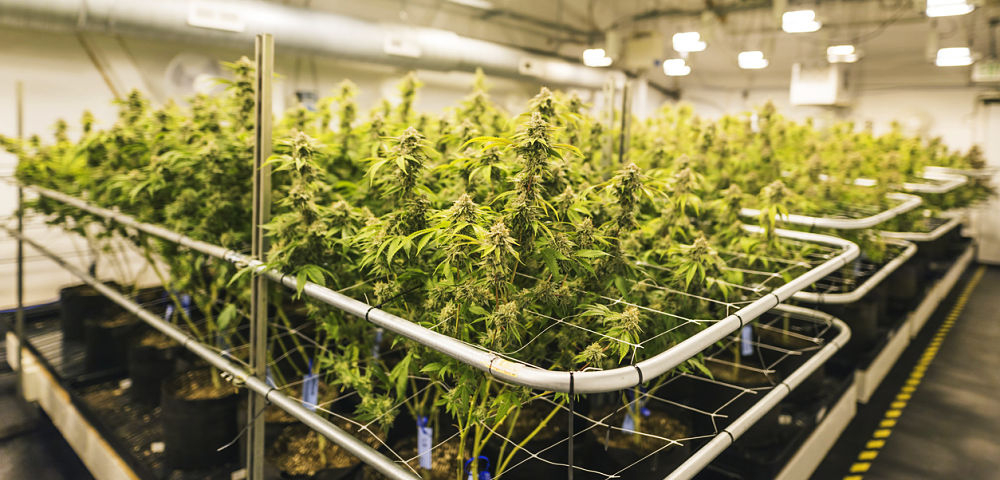 "We're excited to announce that 7ACRES-branded products will be available for adult-use in eight Canadian provinces coast-to-coast."
Speaking there is Navdeep Dhaliwal, the CEO of The Supreme Cannabis Company, Inc. SPRWF, when he announced that the company's wholly-owned subsidiary would be available in all Provinces. This news was confirmed when the subsidiary, which also trades on the TSX, struck a deal with New Brunswick's Liquor Corporation to ink the last Province left off the popular brand's distribution list.
"Our company has made it a priority to expand 7ACRES' domestic distribution so that more Canadians will be able to experience our High-End Cannabis products," Dhaliwal added.
A Growing Brand with Both Grassroots and an Influential Following
The 7 Acres brand has been one of the biggest brand names this year coming away with "Brand of the Year" at the Canadian Cannabis Awards. And, it is on the back of this brand that SPRWF turned in one of their best quarterly performances to date.
In addition, the brand's own greenhouse is expanding with the total facility to reach 440,000 square feet and an estimated annual output of 50,000 kg by the middle of this year. And, according to company information, the facility is keeping the brand's premium quality product even more unique by installing each of the facility's modular flowering rooms with industry-leading HPS lighting technology that will improve terpene and cannabinoid production.
"In our view, 7ACRES sets the international standard for cannabis cultivation and allows us to grow craft-quality cannabis at scale. We believe consumer behaviour has validated our thesis that people prefer higher-quality flower and are willing to pay more for it, and as the market expands for derivative products such as vape pens and edibles we expect consumers will prefer products extracted from the highest quality inputs," adds John Fowler, President & Founder of Supreme.
But, as mentioned above, one of the reasons SPRWF has been everyone's radar recently is the relatively impressive results they posted in Q2 2019. The company posted a net loss of $1.17 million, which is a thinner margin than the $1.74 million posted in the year-earlier period. Plus, revenue rose to $7.72 million from $1.68 million. More important drivers are ahead for SPRWF as deals with Tilray and even Wiz Khalifa play out.
Last year, the company has closed a deal with Khalifa Kush. The deal on the outside looks like a company slapping a celebrity's name on the wrapper, but that is hardly the case here. SPRWF will now have a line into the United States cannabis market especially the California market.
"We're pleased with our second quarter results, which show meaningful revenue growth quarter-over-quarter and continues to reflect our strong operational execution," said Dhaliwal , CEO of in the company press release. "Since Supreme received its license over two years ago, we have been one of the fastest scaling Licensed Producer's in Canada , demonstrated by one of the strongest first years of revenue in the sector."
"During the second quarter we made our first shipments of 7ACRES-branded product to adult-use markets in six provinces," he continued. "The consumer feedback has been overwhelmingly positive. Cannabis enthusiasts are vocal about their passion for high-quality cannabis. We believe 7ACRES has quickly established itself as Canada's only premier cannabis producer at scale. With construction on the flowering room at 7ACRES scheduled to be completed by the end of March, we're looking forward to increasing our production capacity to help meet consumer demand and drive further revenue growth throughout the year. This quarter validated many aspects of our consumer driven market thesis and demonstrates the strength of our intellectual property around scaled cultivation."