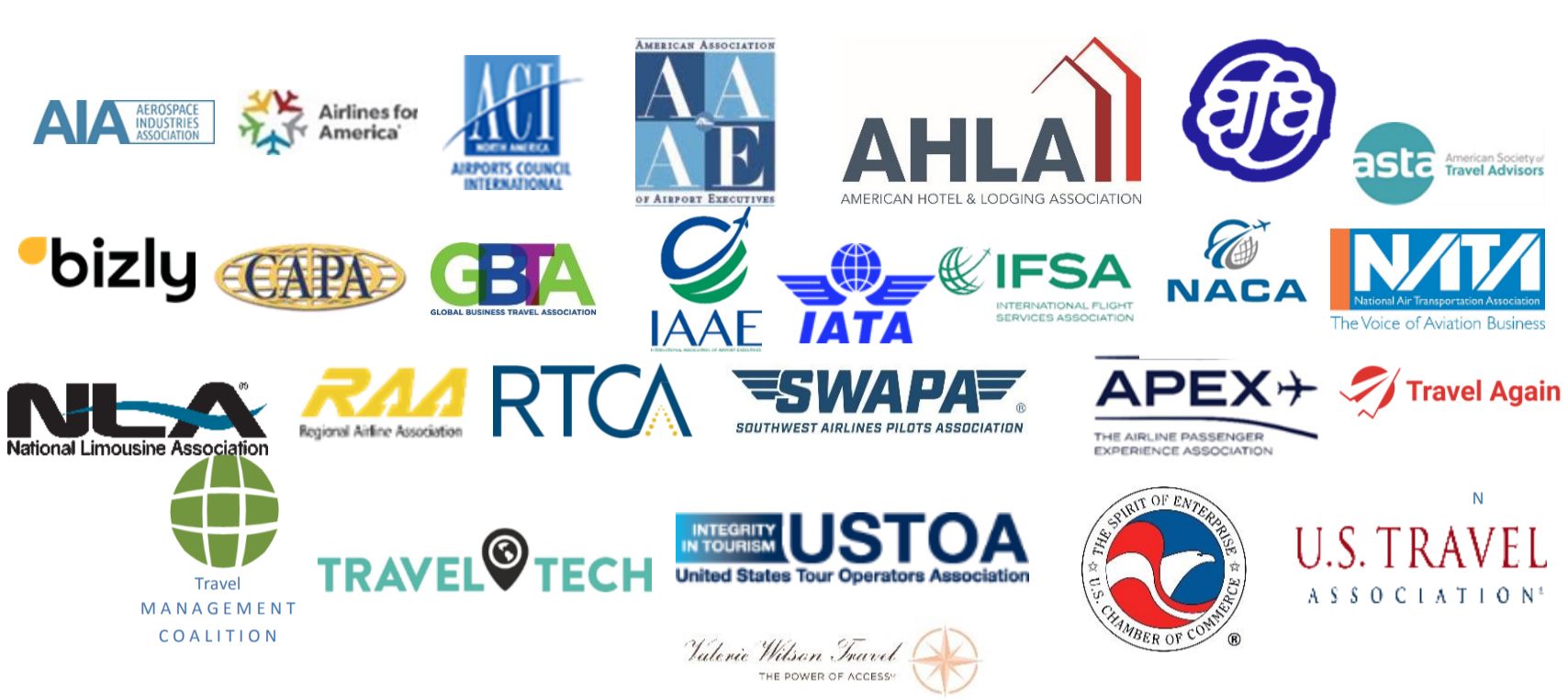 A coalition of US travel industry groups is urging the White House to develop a plan to reopen international borders by this summer, as long as COVID-19 vaccination rates and immunity continue to increase.
In a letter sent Monday to Jeffrey Zients, the White House COVID-19 response team coordinator, more than two dozen organizations, including Airlines for America, the US Travel Association and the US Chamber of Commerce, called for a "data-driven, risk-based roadmap" to lift restrictions currently placed on cross-border travel.
The groups called on the federal government to "partner with airlines, airports, unions, hotels, theme parks and other key stakeholders" to develop a plan by May 1 that would permit international travel to resume this summer.
Since the onset of the global pandemic last year, the US has banned most travel from Europe, Brazil, China and South Africa, a restriction that has devastated the airline and travel industry.
"The time to plan for and chart a defined roadmap to reopen international travel is now," the coalition wrote.
"The burden of the virus on our nation's public health system is decreasing. Travel-related businesses, such as airlines, airports, hotels, car rental and black car providers, have invested heavily to put the right protections and strategies in place to mitigate risk," the letter said. "We are ready to welcome back travelers and keep them safe."
"To be clear, at this time, we do not support removal or easing of core public health protections, such as the universal mask mandate, inbound international testing requirement, physical distancing or other measures that have made travel safer and reduced transmission of the virus. However, the data and science demonstrate that the right public health measures are now in place to effectively mitigate risk and allow for the safe removal of entry restrictions," the letter said.
In 2020, the decline in international travel caused a loss of $146 billion to the US economy. If restrictions remain in effect and demand is not restored, the US Travel Association estimates that a total of 1.1 million American jobs and $262 billion in export spending will be lost by the end of the year.
"However, if travel from the top inbound markets to the US is able to safely resume by July 4, 2021, and reach an average of 40% of 2019 levels for the remainder of this year, it would accelerate economic recovery by adding $30 billion in incremental spending and bringing back 225,000 American jobs," the groups said.
According to the letter, the roadmap should continue to require testing for international travelers bound for the US, except for those who have been vaccinated, and should not mandate vaccines as a prerequisite for travel. The group also recommended that the White House develop standards for digital health documents that can show immigration officials COVID-19 test results and proof of vaccination.
The European Union last week made just such a proposal last week involving a digital health certificate with a QR code that contains COVID-19 test results and proof of vaccination, according to CNBC. US officials and airlines are looking into a similar measure to help spur travel and eventually replace travel restrictions.
Domestic travel has picked up considerably over the past few weeks, but the US Centers for Disease Control and Prevention still recommend against non-essential travel.
_____
Source: Equities News