As the conclusion to a 22-film saga spanning 11 years, with a growing global audience that shows no signs of fatigue yet, Avengers: Endgame was already poised to be a break box office records when it opens in a few weeks.
According to Deadline Hollywood, China's regulators have bestowed Disney's DIS Marvel Studios with a key Wednesday, April 24th, opening date, providing Disney with a coordinated international opening two days before the US box office release of the much anticipated film. If the new film matches the success of the previous film, Avengers: Infinity War, which did not have a fully coordinated international opening, we could be looking at an opening weekend that generates a record $800 million worldwide.
Source: Marvel Studios
Infinity War opened last year also on a Wednesday, April 25, in most major international markets except for China, where it didn't open for another two weeks. The movie debuted with $383 million internationally ex-China, then hit the US with $258 million two days later, followed by $199 million when it eventually bowed in China.
The combined staggered opening generated $840 million at global box offices. What will a fully coordinated global opening bring?
Disney stock was trading near its 52-week low of $97.68 around Infinity War's opening last year and traded up to $105.04 by mid-May for a 7.5% gain over a 2-week period. While it will take more than an $800 million box office to move the needle of a $200 billion market cap company, the buzz in China is palpable, and the country certainly has the best poster we've seen from Marvel's marketing mavens.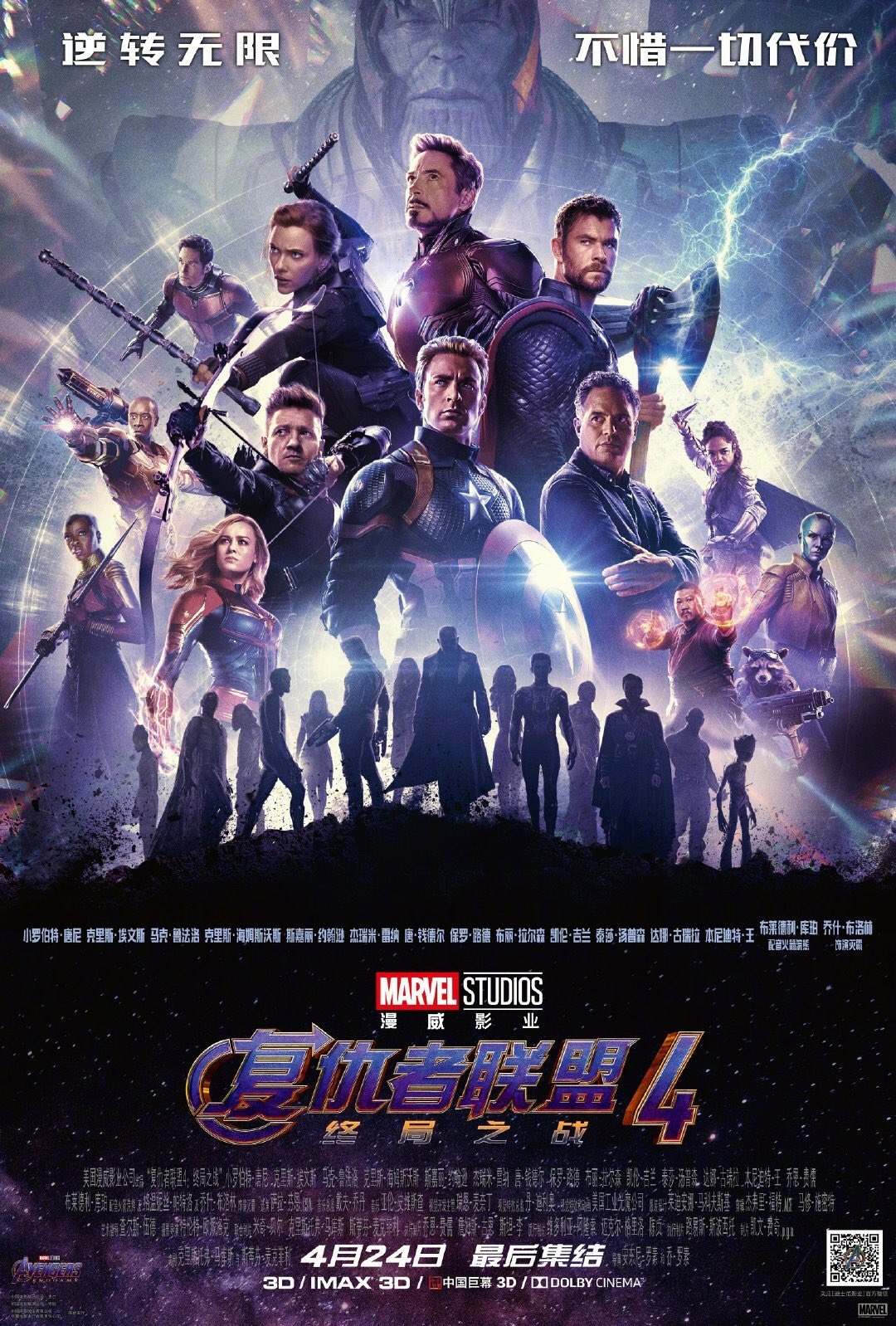 Source: Marvel Studios