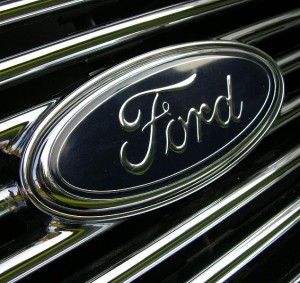 Auto sales in the U.S. for the month of August are on pace to show that the industry is recovering from July's disappointing numbers and consumer softness in Spring. The three major U.S. companies all posted stronger numbers, led by General Motors' (GM) 10 percent jump to 240,520 unites. Ford (F) posted a 12.6 percent increase to 197,249 units sold, and Chrysler (FIATY) showed the largest increase of 14 percent to 197,249 units sold.
International competitors posted impressive increases as well. Toyota's (TM) 45.6 percent increase to 188,520 units and Volkswagen's (VLKAY) 62.5 percent increase to 41,011 units, marking the best August in almost 40 years for the German automaker.
Of the companies that have released sales numbers so far, only Nissan (NSANY) fell below estimates, coming in with 7.6 percent versus the expected 12-percent increase.
With gas prices rising in the summer, consumers continued the trend of opting for more fuel-efficient vehicle purchases. At the same time, light and heavy trucks also got a boost from the recovering housing sector. Companies also cited car shoppers that have held off making purchases in the past few years during the recession finally replacing their older vehicles. The average age of vehicles on U.S. roads has been hovering around a historically high 11 years.
Though sales came in stronger than Wall Street expected for August, investors have not seemed very impressed with shares of most of the auto companies trading roughly flat or in the red. Shares of Ford are up about 1 percent.
DISCLOSURE: The views and opinions expressed in this article are those of the authors, and do not represent the views of equities.com. Readers should not consider statements made by the author as formal recommendations and should consult their financial advisor before making any investment decisions. To read our full disclosure, please go to: http://www.equities.com/disclaimer