A prominent Austrian investment manager has been charged with stealing millions of dollars from his investors.
According to a report by Business Insider, Erwin Lasshofer of the Innovatis Group told investors that he could provide financing for their projects but instead allegedly stole money that had been put up as collateral.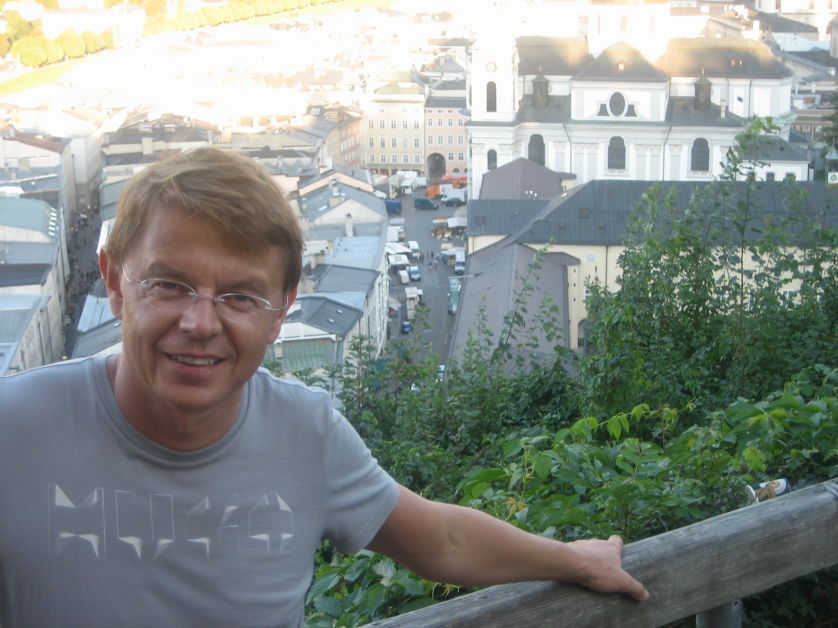 asshofer, 48, was charged by the Public Prosecutor of Salzburg in 2016 and his trial started last November. The hearing is currently paused while the Salzburg court house moves location but is due to restart later this year.
(The original German language indictment is here and an English translation is here.) Lasshofer has pleaded not guilty to the charges.
Lasshofer is the owner of the Innovatis group, which includes Innovatis Gmbh and Innovatis Immobilien Gmbh based in Salzburg and Innovatis Asset Management in Panama.
According to the Salzburg indictment, Innovatis agreed in 2010 to provide $220 million financing for construction of the Fairmont Breckenridge hotel and apartment complex in Colorado.
The project was being developed by John Niemi, Robert Naegele III and Jesper Parnevik, the Swedish golfer and three-time Ryder Cup team member. The property developers were introduced to Innovatis by Michael Burgess, a Florida businessman who ran a company called Prosperity International.
Before Prosperity or Innovatis would release the funds, they insisted that the investors provide $2 million in collateral. This was paid via Burgess to Innovatis Asset Management in Panama but once the collateral was paid, no funds were forthcoming from Innovatis.
The indictment states: "A payout of the loan never took place causing the Fairmont Breckenridge project to fail and John Niemi, Robert Naegele III and Jesper Parnevik to lose not only their collateral deposit payments to Michael Frank Burgess and the defendant, but also all the investments they had made."
Business Insider reported that Burgess was subsequently arrested in the US and sentenced to 15 years in prison for this and other crimes. The US District Court in Colorado awarded the investors damages against Lasshofer in the amount of $185 million, representing the cost of the collapsed deal and the lost business opportunity.
Lasshofer has so far failed to pay the damages or repay the $2 million and a warrant for his arrest has been issued in the US.
The Salzburg indictment includes two other fraud charges against Lasshofer. These relate to promises made by Innovatis to finance the acquisition of private jets by Castle Aero and Banvelca & Company 1890.
Castle Aero and Banvelca were told that Innovatis would fund their acquisitions but the companies needed to place collateral in an escrow account at a bank. The bank would then issue a guarantee to Innovatis.
Castle Aero's guarantee was for $4 million and was held by Credit Suisse while Banvelca's guarantee was $2.5 million and issued by Pictet et Cie.
Rather than provide the financing, Innovatis instead used the bank guarantees to raise loans from other banks. When Innovatis defaulted on those loans, the banks claimed the money held in escrow.
The indictment states: "Erwin Lasshofer has hereby committed the crime of serious fraud pursuant to sections 146, 147 (3) of the Austrian Penal Code and he must be punished for such."
While Lasshofer's fraud trial is delayed, the Innovatis group continue to advertise its services to potential new investors. Lasshofer has numerous websites promoting his work and on one he claims: "Erwin Lasshoffer, the best Wealth Manager, has been known as being the powerhouse in this field of strategy development, project financing, and investment designing and product development as well."
DISCLOSURE: The views and opinions expressed in this article are those of the authors, and do not represent the views of equities.com. Readers should not consider statements made by the author as formal recommendations and should consult their financial advisor before making any investment decisions. To read our full disclosure, please go to: http://www.equities.com/disclaimer