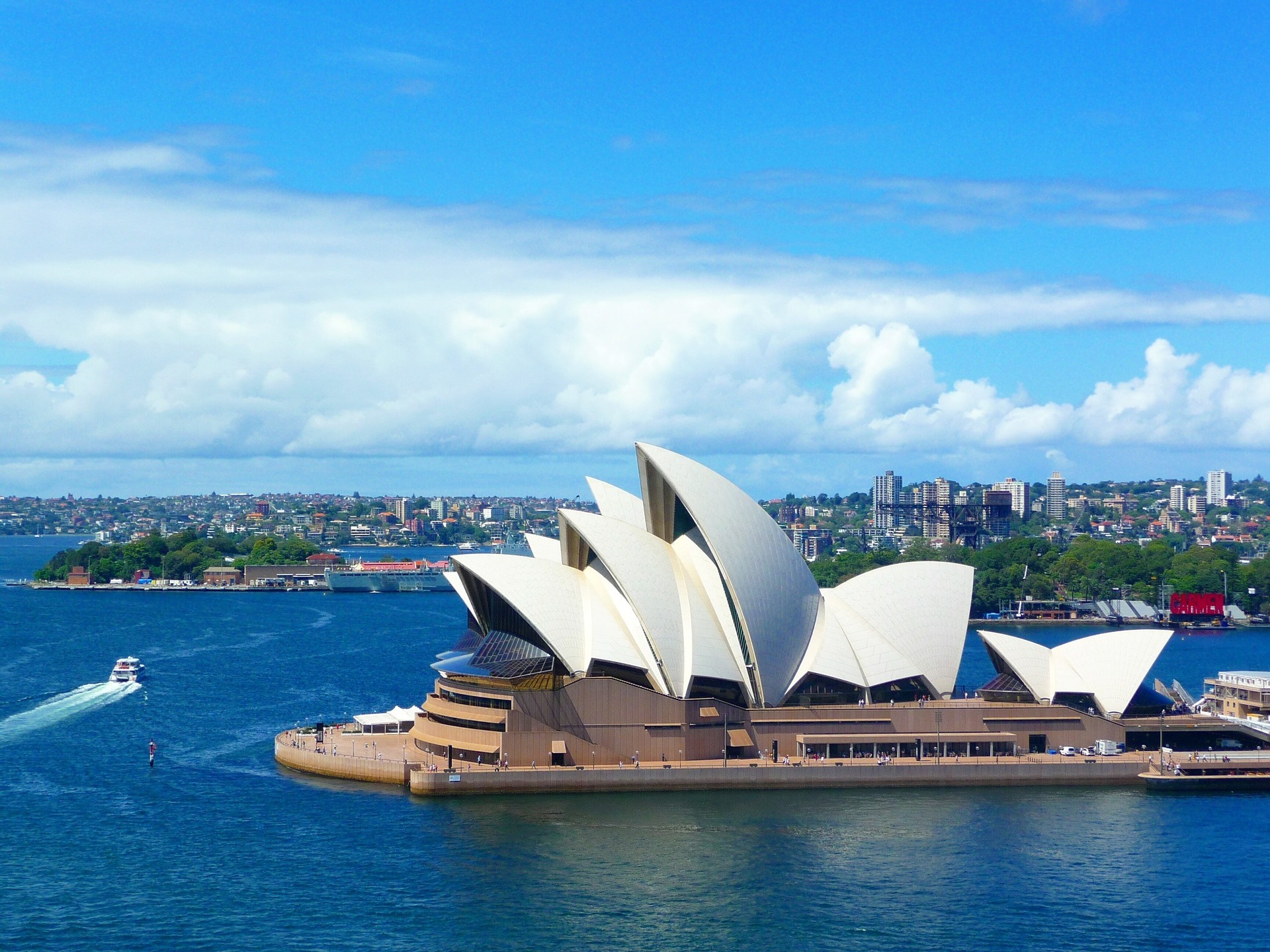 Pixabay/Anna Mustermann
As another round of trade war discussions between the U.S. and China make headlines in the financial news, job seekers may find themselves discouraged in their attempts to find a new career. However, several major countries have managed to avoid the backlash of uncertainty as economic data figures in key regions remain robust.
A prime example of this surprising upside trend can be found in Australia, which is typically an economy that would be considered "at risk" whenever growth projections in China begin to diminish. China exports large amounts of raw materials from Australia, particularly in industrial metals like copper, and this has the potential to limit sales from Australian companies whenever the trends become troublesome.
However, despite all of the negative ramifications that might be expected to stem from global trade wars, Australia's economic data reports haven't shown many signs of weakness in recent months. In July, Australia's report on the national unemployment rate (seasonally adjusted) came in at just 5.2% and the economy added more jobs then analysts had expected for the period. From 1978 to 2019, the average unemployment rate in Australia has held at 6.83%. These are encouraging figures that remain favorable relative to their long-term averages:
Source: Australian Bureau of Labor Statistics
I recently spoke to Roland Coombes, the lead employment coach at Australian consulting firm iTouch Resume Services, and got his take on the recent developments unfolding in the country's jobs market. Mr. Coombes explained:
In light of the continued disruptions in trade war talks, many analysts had expectations of weakness for the Australian labor market. However, recent strength in new job additions has shown these negative expectations to be inaccurate and the business climate remains ripe for advancements amongst Australia's new job seekers.
So while many of the financial news headlines seem to be depicting a "doom and gloom" scenario, it seems as though the market's prior negative expectations may have been a bit premature. Key economic data reports haven't yet validated these concerns and this should help job seekers in countries like Australia to keep an optimistic viewpoint on their future career prospects.
Of course, deterioration in economic sentiment can have a dramatic effect on real economic performances. This is why is it always critical to spend time analyzing the real economic data reports before making any assumptions about where things are headed within the realm of global finance. At the moment, Australia's unemployment rate is holding near long-term lows while job vacancies and the nation's employment rate are once again close to breaking record highs. Since this is a country that was expected to face significant impact from the effects of the U.S. – China trade war, these core strengths should be viewed as encouraging for the rest of the global economy as well.
___
Equities Contributor: Dividend Investments
Source: Equities News