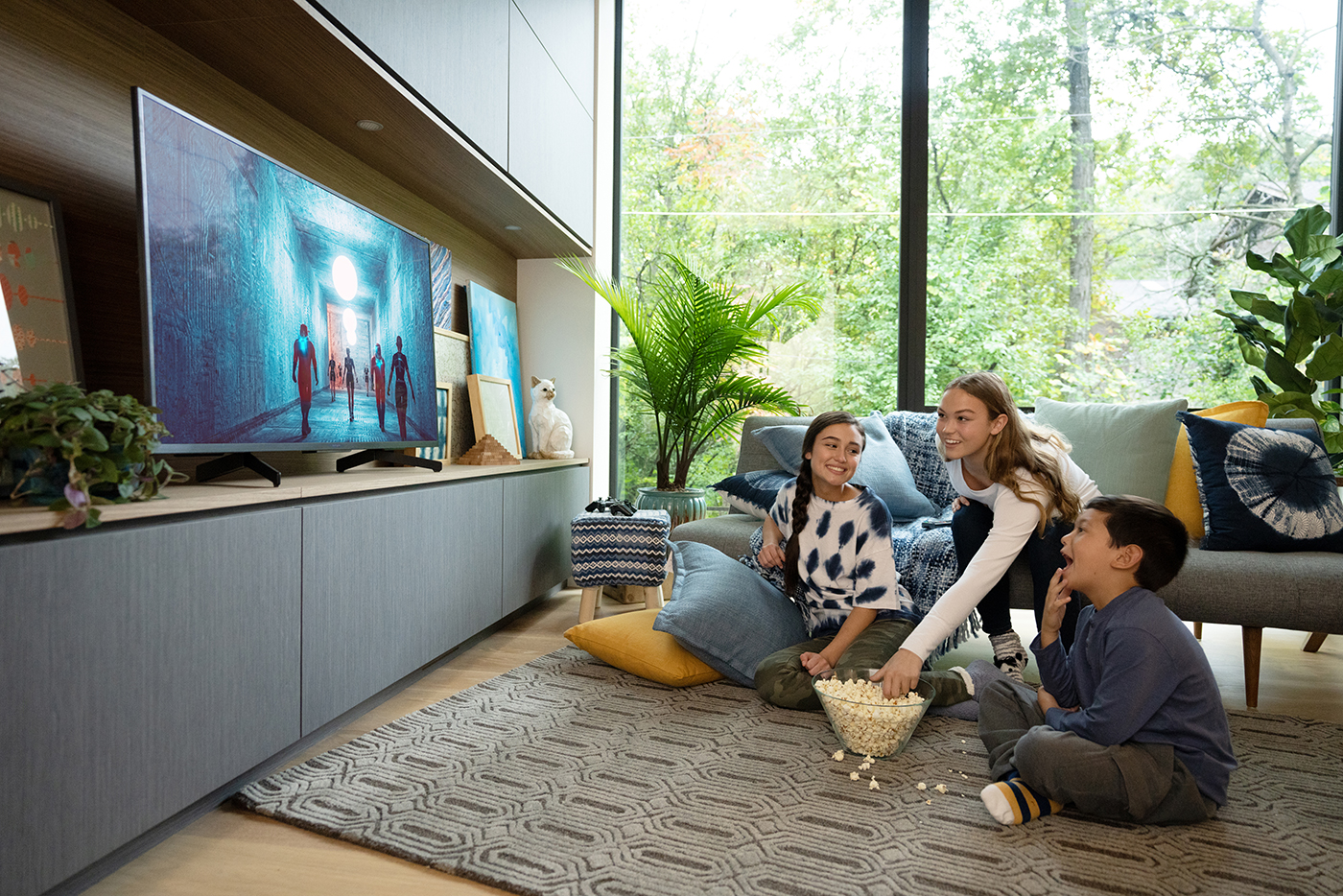 Image source: AT&T
Last week there was good news for AT&T as it reached agreement with private equity firm TPG Capital to form a new video unit to operate DIRECTV, AT&T TV and U-verse. This move sounds like just what AT&T needs.
As the company has expanded deeper into television and the movie industry, its growth potential looking forward is huge. As always, as it moves ahead, it needs to continue to adjust its focus to stay on track. This is what is happening with this TPG deal.
This enables AT&T to separate its very strong portfolio of core services like wireless, telecom and Internet from the slower growth segments like pay TV, meaning DIRECTV, AT&T TV and U-verse.
AT&T and TPG will jointly operate DIRECTV, AT&T TV and U-verse
In this separation, AT&T is keeping its new growth acquisitions like WarnerMedia, CNN, HBO and more.
This is all very important news for investors, workers and executives of AT&T.
The company has always been the aggressive change agent in the telecommunications industry. AT&T has always made big, transformative moves in the past, and I expect this will continue. That is a good thing for both the company and the industry.
This move with TPG also gives AT&T billions of dollars to help it deal with any Covid-19 related slowdowns in the movie business.
AT&T's core business of wireless, telecom, Internet strong as ever
The core business of AT&T is rock solid and performing well. In fact, the same is true with its competitors like Verizon, T-Mobile, Comcast Xfinity, Charter Spectrum, Altice, Cox and others.
Beyond this, AT&T has also acquired some jewels of the industry like WarnerMedia, CNN, HBO and more. While the movie making part of this group has seen a coronavirus slowdown, this will also be an important segment as the world moves forward.
In fact, using some out-of-the-box thinking, AT&T came up with a new solution to the Covid-19 related problem and it seems to be working.
When movies are released, they typically go directly to the theaters. Since this was impacted by coronavirus, AT&T's Warner Bros. unit decided to launch new movies via its HBO Max streaming service simultaneously with theaters.
This has been very successful and, because of that, I see other companies starting to do the same thing.
AT&T HBO Max, Apple TV+, Disney+, Comcast Peacock streaming services
There are plenty of streaming services which began in 2020. Services like AT&T's HBO Max, Apple TV+, Disney+ and Comcast Peacock. There are also many other new pay TV options available today.
That is one reason traditional cable TV is declining while other services are growing. As technology continues to advance, it impacts everything in our lives.
This is important for every investor, worker, customer and executive to understand.
Since AT&T jumped into the pay TV business a decade ago with U-verse, it has been growing and changing the space.
Over the last decade the company also acquired DIRECTV, which started as a satellite service and evolved into an IPTV play.
Then in the last couple years AT&T acquired Time Warner and further expanded its reach into television, movies, news and entertainment. The company changed the name to WarnerMedia and it now owns CNN, HBO, Warner Brothers Studio and more.
During all this growth and transformation, the pay TV industry has been changing as well. Users are moving away from traditional cable TV and moving toward all the new pay TV services.
AT&T separates pay TV and entertainment from wireless, telecom and Internet
So, AT&T decided to separate its faster growing and strong segments from slower growing areas. This was done for the investor. You see, investors only care about increases. So, AT&T had to position itself to continue to look strong and attract and keep investors.
That's why AT&T partnered with TPG to operate pay TV services, separate from its core. Remember, the core business remains strong as ever.
This should enable AT&T to be stronger from an investor perspective. This move was done to look better to Wall Street, which after all, are the owners of the company.
Now, as we move forward, AT&T will keep its image burnished and remain a strong and growing company.
Its core services like wireless, telecom and Internet, along with WarnerMedia, enable them do that.
AT&T needs to stay on growing side of Growth Wave
You see, every public company needs to stay on the growing side of the Growth Wave. That's why this AT&T deal with TPG is good. It will keep investors, workers, customers and executives happy.
Now, the traditional AT&T along with WarnerMedia should remain strong and will no longer be diluted by the pay TV segment.
This move with TPG means AT&T will once again look as strong and as healthy as their competitors. It will remain on the growing side of the Growth Wave, where it's always been with its core services.
_____
Jeff Kagan is an Equities News columnist. Kagan is a Wireless Analyst, Technology Analyst and Commentator who follows Telecom, Pay TV, Cloud, AI, IoT, Tele Health, Healthcare, Automotive, Self-Driving cars and more. Email him at [email protected] His web site is www.jeffKAGAN.com. Follow him on Twitter @jeffkagan and LinkedIn www.linkedin.com/in/jeff-kagan/
_____
Equities Columnist: Jeff Kagan
Source: Equities News