AstraZeneca (NYSE: AZN) announced that the FDA has approved Bydureon (exenatide extended-release) for injectable suspension as an add-on therapy to basal insulin in adults with type 2 diabetes with inadequate glycemic control. Bydureon is approved for adults with Type 2 diabetes whose blood sugar remains uncontrolled on one or more antidiabetic medicines in addition to diet and exercise, to improve glycemic control.
The expanded use is based on results from the 28-week Duration-7 study, which examined the effect of Bydureon or placebo as add-on therapy to insulin glargine, with or without metformin, in adults with Type 2 diabetes. Mean HbA1c (glycated hemoglobin) was reduced by 0.9% in the Bydureon group (n=231) compared to 0.2% in the placebo group (n=229; between-group difference of 0.6%, p<0.001) in patients with a mean baseline HbA1c of 8.5%. Furthermore, 32.5% of patients in the Bydureon group reached an HbA1c of <7.0% compared to 7.0% of patients in the placebo group.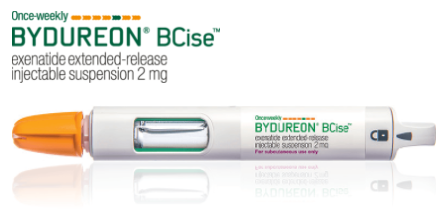 Like other GLP-1 receptor agonists, the risk of hypoglycemia is increased when Bydureon is coadministered with insulin. Prescribers should consider lowering the dose of insulin when coadministering Bydureon.
Type 2 diabetes is a complex disease for patients and health care providers to manage, which is why we continue to invest in the advancement of science supporting the safety and efficacy of exenatide, even 13 years after the first exenatide formulation was introduced to the market. The Duration-7 study is part of the broader Duration clinical trial program which continues to yield vital insights on the use of exenatide. The Bydureon clinical program is one of the most extensive clinical trial programs of a GLP-1RA to date, having been studied in more than 19,000 patients. With this approval, we are providing another important treatment option for health care providers to consider for patients with type 2 diabetes on basal insulin with inadequate glycemic control.
– Jim McDermott, PhD, Vice President, US Medical Affairs, Diabetes, AstraZeneca,
Both the American Diabetes Association and the American Association of Clinical Endocrinologists support the use of a GLP-1 receptor agonist in combination with basal insulin and metformin in appropriate patients to help manage type 2 diabetes. Bydureon is a once-weekly GLP-1 receptor agonist injectable for adults with type 2 diabetes, intended to help the body produce more insulin in response to an increase in glucose, reduce glucagon production and slow gastric emptying, to assist in reducing hyperglycemia. Bydureon was first approved by the FDA in January 2012.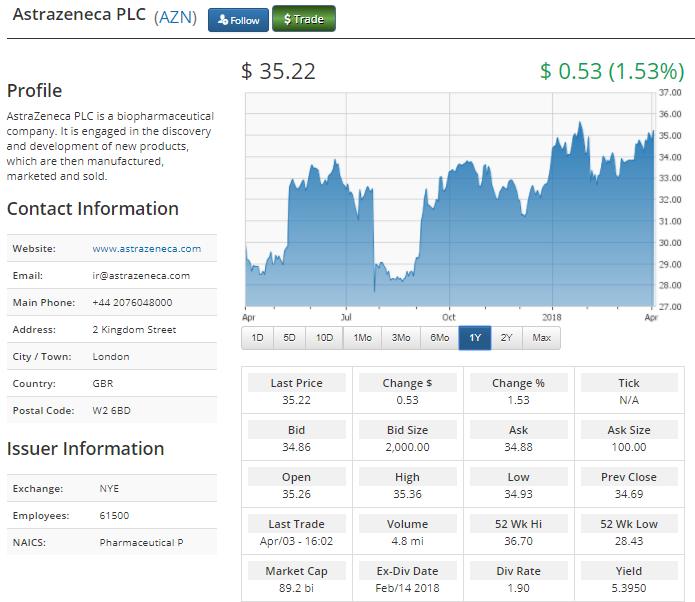 Please email us at [email protected] to see our Case Studies and Testimonials.
Please click here for information on our new trading platform.