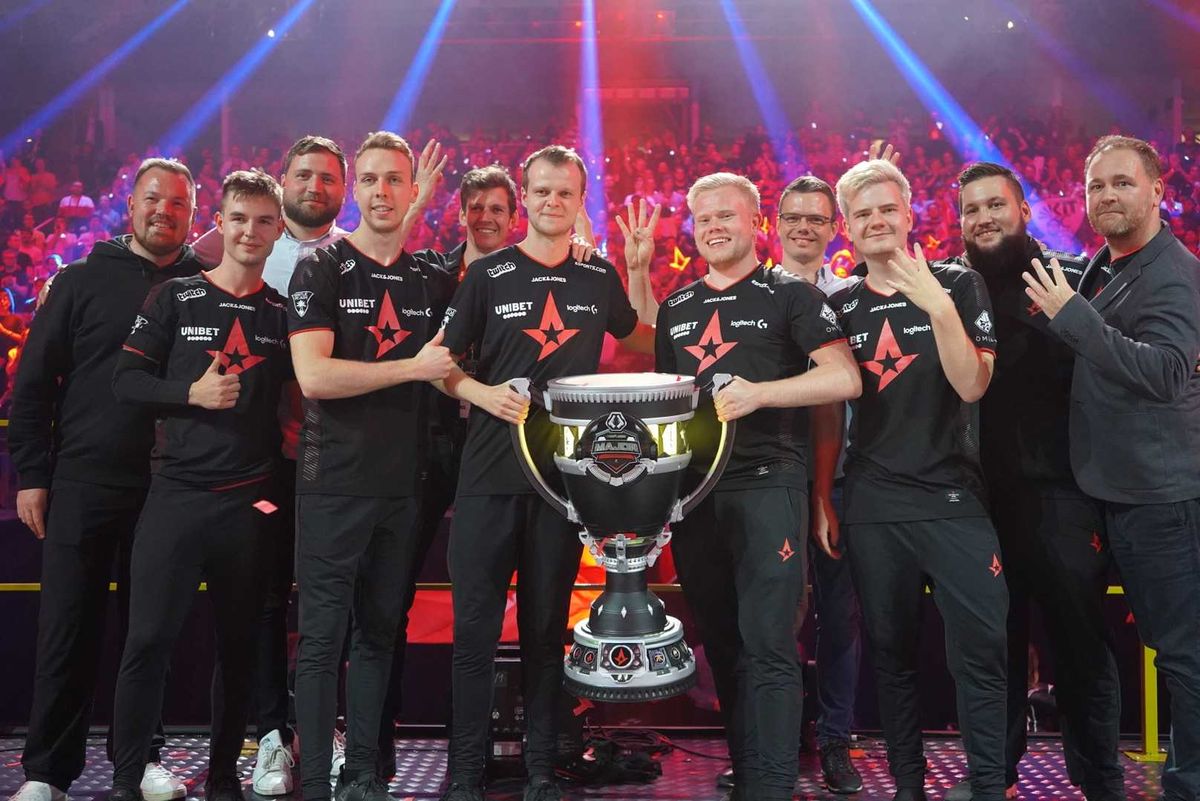 Source: Astralis Group
Investors across the world will be watching the Nasdaq First Growth Market Denmark carefully this week as the world's first esports team went public on Monday.
No, that was not a typo. For readers who are unfamiliar, an esports team is a competitive video game team. Based in Denmark, Astralis is the world's number one in Counter-Strike: Global Offensive, a first-person shooting game. Astralis also owns a League of Legends franchise team, Origen as well as a FIFA team, Future FC. The team has won millions in prizes and currently have sponsorships from brands like Audi and Logitech. This year, Astralis tweaked some of their performance strategies and their win-to-loss ratio has risen from 1.5-2 to 6-7. Currently valued at USD$75.5 million, Astralis has transitioned from an eSports team to a full-blown media company.
"We believe that the foundation of some of the most valuable and iconic brands in 10 years' time is being set today," Astralis Group Chief Executive Officer Nikolaj Nyholm told Bloomberg.
The stock debuted under the ticker ASTGRP at 8.95 Danish kroner per share (about USD$1.33 per share). Astralis' move to go public could forecast more eSports teams going public. The eSports industry is growing rapidly with global revenues to surpass $1 billion equaling 26% year-over-year growth. The League of Legends World Championship grabbed 2.9 million viewers (for a comparison, the World Series averaged 14 million viewers) and plans are under way for Comcast and Cordish Companies to build a mammoth esports arena in Philadelphia. Bloomberg predicts that esports viewers will increase to 595 million by 2022. Described by Nielsen, the average esports fan is a millennial male who earns nearly $70,000 a year and favors streaming platforms like Twitch, YouTube and Mixer over traditional television. Sponsorship, advertising and media rights have almost doubled since 2017, to $897 million.
Looking at the prospectus, one of the company's most interesting aspects is the engagement they have with their followers. Astralis' Instagram engagement with its 300,000 followers surpasses Manchester United and the New York Knicks. In addition, Astralis also listed that per million hours of online esports viewers their teams were viewed the most surpassing competitors like Faze Clan and Cloud9.
Astralis is certainly a pioneer regarding a team going public, but Cloud9 s really the jewel of the esports world with a valuation of $400 million and an estimates revenue of $29 million. Either way, this is an interesting sector that has just begun to monetize and explore ways to make revenues.
So far, investors seem to be digesting Astralis as the stock has largely traded within its listing price.