Assessing the Coronavirus Panic's Impact on the Markets
Ivan Martchev Follow |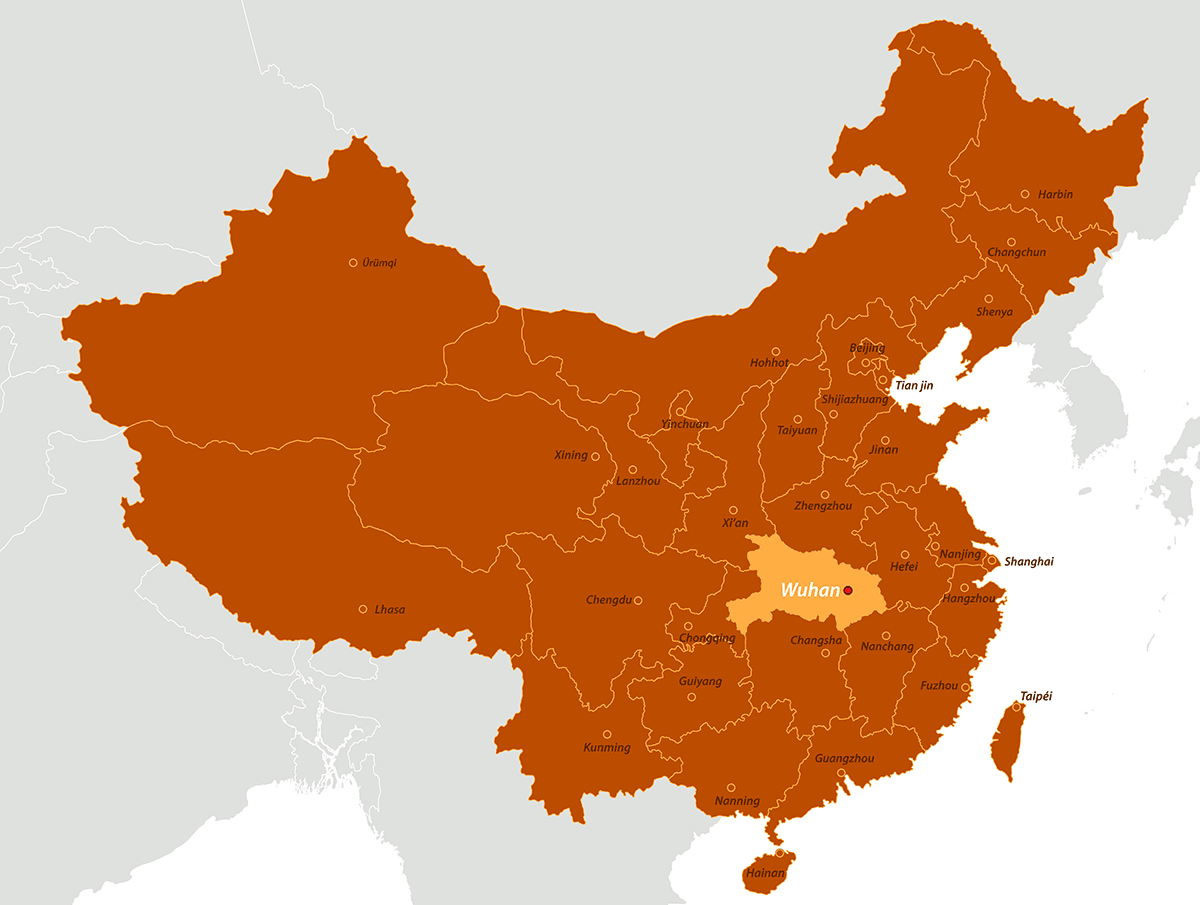 Image source: CDC
As the SARS-like coronavirus is spreading across China, panic levels are increasing in financial markets around the world. U.S. Treasury bonds are rallying again and the MSCI Emerging Markets Index and the S&P 500 have begun to sell off. It's too early to gauge the real impact, but so far there are similarities with the 2003 SARS outbreak in China which killed 800 and infected a little over 8,000 globally (I do not rely on the total accuracy of those numbers), resulting in a 10% mortality rate of deaths per infection.
It's hard to trust the Chinese government with statistics when they are famous for cooking the books on their economic releases. Why would they not cook the books on this outbreak? So far, this coronavirus looks to be more contagious than SARS, which, ironically, is also a type of coronavirus, but we do not know if it is more deadly. That's why when some researchers rushed to put together a non-peer-reviewed paper on January 24, it caught my attention. They expect to see 250,000 cases in China by February 4.
Here are the key findings from that paper:
And here is a key table of estimates.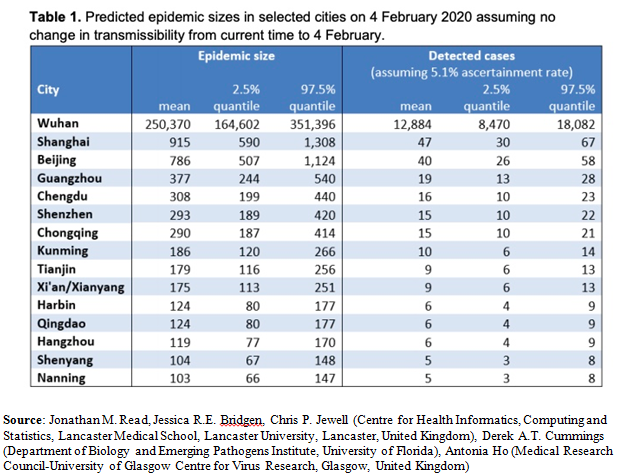 One of the more interesting points of this primary research is that its basic reproduction number of the infection (??0) is 3.8 (higher than SARS) and that only 5.1% of cases are detected.
Treasury bonds will be up (they are already moving in that direction), the U.S. dollar will rally, and stocks will correct from what is now an overbought condition in the S&P 500, most likely to the tune of 5% to 10%. It has to be mentioned that the S&P 500 was 11% above its 200-day moving average last week, which is almost as extreme as in January 2018, when it was a tad over 13% above its 200-dma.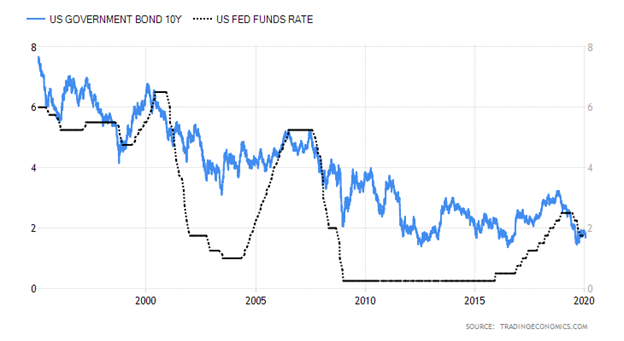 There is support on the 10-year Treasury yield at around 1.40%. In a global panic, Treasury bond yields can take out that support. The all-time intraday low of the 10-year Treasury bond yield is 1.31%. Even if that level is breached, Treasury bond yields should revert to the upside, should this turn out to be just a panic and not a real pandemic, such as the Spanish Flu of 1918-19.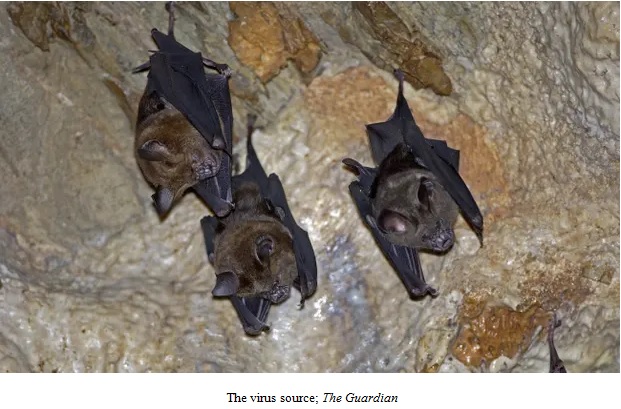 Even if this type of coronavirus is more contagious than SARS (also a coronavirus that came from civets and bats) and it ultimately turns out like SARS – that is, contained and not as deadly as feared – then this will only mean a correction in the S&P 500 index and it may give investors an opportunity to buy the MSCI Emerging Markets Index and all those Chinese tech ADRs that had moved up because of the trade deal, but whose share prices were too overbought on a short-term basis.
It should be an interesting two weeks to see how this menace unfolds.
_____
Equities Contributor: Ivan Martchev
Subscribe to get our Daily Fix delivered to your inbox 5 days a week
Source: Equities News
DISCLOSURE: The views and opinions expressed in this article are those of the authors, and do not necessarily represent the views of equities.com. Readers should not consider statements made by the author as formal recommendations and should consult their financial advisor before making any investment decisions. To read our full disclosure, please go to: http://www.equities.com/disclaimer.
Market Movers
Sponsored Financial Content