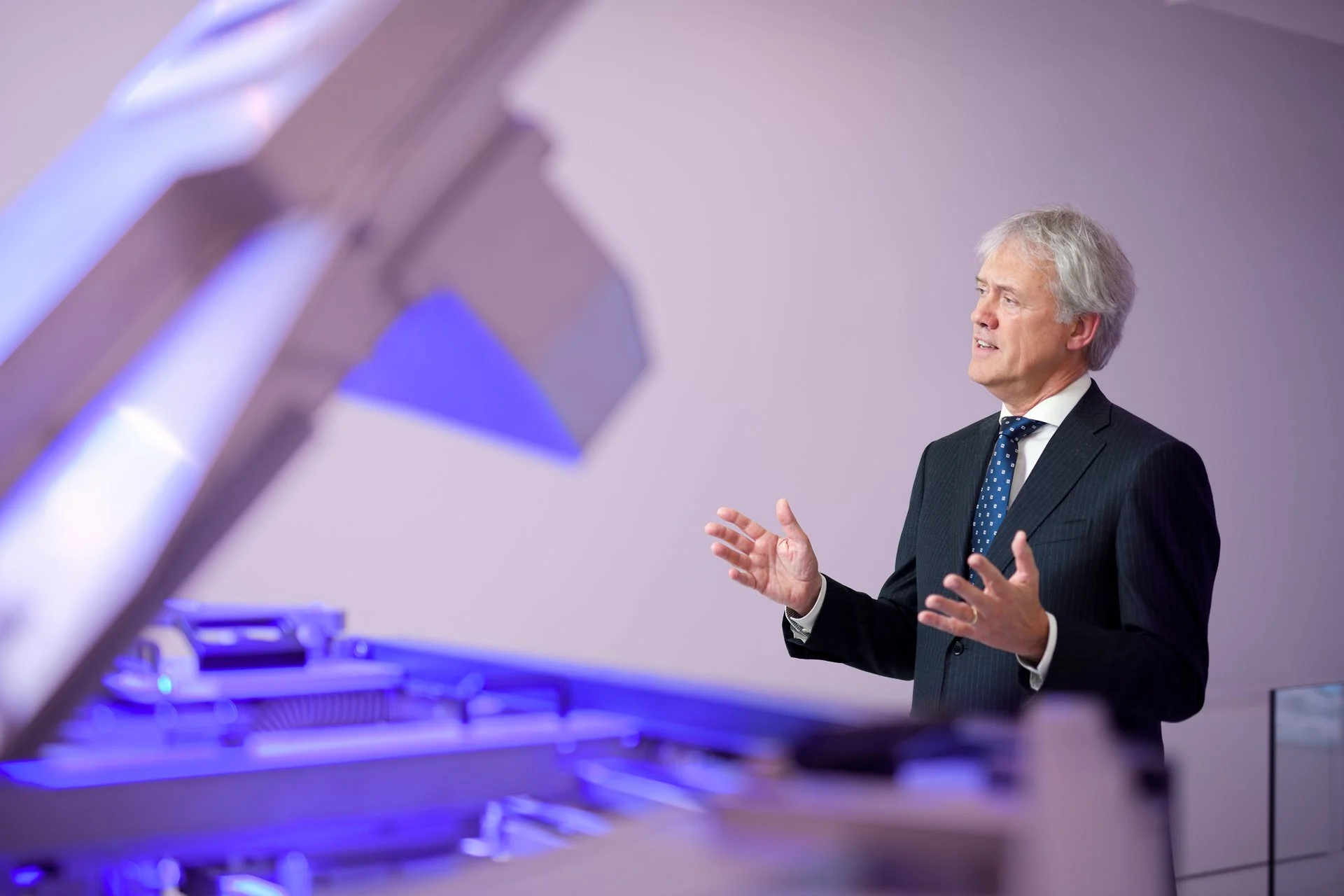 Image: President and CEO Peter Wennink. Source: ASML Holding NV
ASML Holding posted better-than-expected results for the fourth quarter of 2020, a trend that the Netherlands-based technology giant expects to continue this year.
In its quarterly and yearly results released Wednesday, ASML reported 4.3 billion euros ($5.2 billion) in sales and net income of 1.4 billion euros ($1.6 billion), beating Wall Street's expectations for the final three months of 2020.
For the year, ASML reported 14.0 billion euros ($17.0 billion) in net sales, up from 11.8 billion euros ($14.3 billion) in 2019. Net income was 3.6 billion euros ($4.3 billion), an increase from 2019's 2.6 billion euros ($3.1 billion).
Rising demand for technology to meet the needs of those under stay-at-home orders during the COVID-19 pandemic has kept ASML busy.
ASML is the world's leading manufacturer of lithography machines, which are the systems used by the semiconductor industry to make the chips used in smartphones, computers and other devices.
Its biggest customers include Taiwan Semiconductor Manufacturing, Samsung Electronics and Intel.
"For 2021, we expect another year of growth," ASML President and Chief Executive Officer Peter Wennick said in a statement. "The build out of the digital infrastructure and the continued technology innovation is relevant to the consumer, automotive and industrial markets and drives demand across our entire product portfolio."
For the first quarter of 2021, ASML expects revenue between 3.9 billion and 4.1 billion euros ($4.7 billion and $5.0 billion).
The company also announced a 15% increase in its cash dividend and affirmed previously announced plans for a new three-year share buyback program of up to 6 billion euros ($7.3 billion) worth of stock.
On Wednesday, ASML Chief Financial Officer Roger Dassen told Reuters the company's 2021 sales outlook could be improved if export controls are loosened.
Like its peers in the semiconductor ecosystem, ASML has been caught in the trade war between the United States and China, which has led to the halting of sales of its latest machines, worth about $200 million each, due to pressure from the Trump administration.
1 euro = $1.21.
_____
Source: Equities News