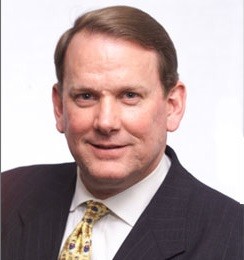 Each week, we tap the insight of Sam Stovall, Chief Equity Strategist for S&P Capital IQ, for his perspective on the current market.
EQ: Most of Wall Street expects the Fed to begin raising rates in September. What are you looking for until then from the Fed minutes?
Stovall: I think most people now think that September will be the lift-off date for higher interest rates. We just have to continue to look to an improving overall economy and listen to speeches by members of the Federal Reserve because they're probably going to be floating the trial balloons to let us know what they're likely to do to see how the market might react. If there was anything that was a bit soft in the most recently Fed report, it would be that capital spending as well as net exports needed to improve before the economy seemed to be firing on all cylinders.
EQ: In this week's Sector Watch report, you pointed out that while it's never been done before, the Fed could potentially raise rates by 10 bps instead of the traditional hike of a multiple of 25 bps. What would be the point for such a small increase?
Stovall: Going back to 1934, there were 179 times that the Fed raised either the discount rates during 1934-89 or the Fed funds rate from 1990 to the present. In none of those times did the Fed do anything that was not divisible by 25 bps with more than two out of every three rate hikes being in the 25-50 bps category. So really, the majority of the rate hikes are fairly modest when they do occur.
I think that if the Fed does do something unprecedented by raising rates by only 10 bps, it probably would come because the Fed is trying to remind us that they are not looking to restrain economic growth, but rather to recalibrate the difference between interest rates and inflation. So the Fed just wants to add some arrows to its quiver, and the best way to do so is to very slowly, very gradually but also in a much telegraphed manner, begin raising rates.
EQ: How drastically would this change the perception of the Fed since a 10 bps rate hike would be so far from what Wall Street has historically seen?
Stovall: The Fed really has been unprecedented since 2008 when they lowered rates to almost zero. We've seen either the Fed funds rate or the discount rate get down to 1%, but never below that, and yet here we are essentially at zero. So the Fed has already been doing something unique to its very long history. Also, keeping rates as low as they have for as long as they have has been something that has been unprecedented. So for them doing something additional by raising rates by only 10 bps, it would be different, but then again, this Fed has had to take a very unique approach in order to try to prop up this economy and not scare investors away.
EQ: Looking at earnings season, you also discussed that while Q2 numbers are coming in better than expected, estimates have also come down for the rest of the year. Given that Q2 itself saw a major ratcheting down of estimates heading into reporting season, how concerned should investors be regarding more signs of sluggishness?
Stovall: At first thought, you should be very concerned because it's the earnings growth that gives investors reason to add to or stick with their holdings. But if we are seeing that we are borrowing from Peter to pay Paul, then that's not a good thing.
I think, however, a lot of investors remember that corporate management does a very good job managing expectations, and so even though today S&P Capital IQ is reporting that second quarter earnings are now expected to be down by less than 1% even though they were expected to be off by 4.5% early in the reporting period, a lot of that weakness has been bumped to the third quarter, which is now expected to be off by 2.5%. We've also been seen some ratcheting down of fourth quarter earnings gains to just above 2%. For the full year, the story has gotten a little bit better in that we are still expected to see gains of less than 1%, but it's at least infinitesimally higher than it was at the beginning of July.
EQ: Looking internationally, China's stock market volatility has been quite shocking. How much does this affect the US markets and investors here?
Stovall: I think investors realized that when you are looking at an economy that is expected to grow by 6.6% this year and 6.3% next year, their economy is still the engine of optimism around the globe, even though it's no longer in the 7% to 8% range it was just a few years ago. So you do worry about anything that is unanticipated, unexpected, or just very hard to quantify. With people making comparisons with the Chinese market to our own market in 1929, it does tend to send shutters up people's spine. So it gives us something else to worry about, but until we believe that economic growth is likely to fall off a cliff in China, we would not be too worried about the activities over there.
For more from S&P Capital IQ, be sure to visit www.getmarketscope.com.
DISCLOSURE: The views and opinions expressed in this article are those of the authors, and do not represent the views of equities.com. Readers should not consider statements made by the author as formal recommendations and should consult their financial advisor before making any investment decisions. To read our full disclosure, please go to: http://www.equities.com/disclaimer