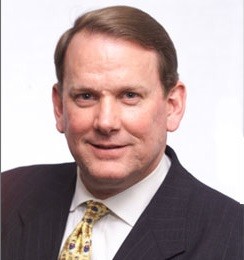 Each week, we tap the insight of Sam Stovall, Chief Equity Strategist for S&P Capital IQ, for his perspective on the current market.
EQ: The S&P 500 hit a new all-time high this week. Do we have much more room to run after overcoming the recent pullback?
Stovall: There's not really much more room to go because we did not decline 5% or more, which is what we were really expecting the market to do to at least digest some of the recent gains. After pullbacks (declines of 5% or more), I find the market usually advances by about 7.5% to 8% over a three-month period before we run into another wall of resistance that pushes us into another decline of 5% or more.
So we ended up with -4% and change, so my feeling is that maybe we do end up pushing this market a little higher, but I think it's a bit more challenging to say what that target will be. Our year-end target is 2250 on the S&P 500, and I think that we will get there between now and the end of the year, hopefully, but not now and the end of the first quarter.
EQ: The latest Fed minutes showed that some members pushed for keeping rates low longer. Could the Fed be pushing its rate-tightening timeline even further out now?
Stovall: Our read on the FOMC minutes were that they were less hawkish than the markets had feared, and that many officials thought that removing the word patient could lead to an unwanted shift in market expectations for a rate liftoff. Our belief is that they're still likely to initiate a rate-tightening program in the June meeting.
If that June meeting comes and goes without an initial rate increase, we still think it will happen sometime in the third quarter.
EQ: In this week's Sector Watch, you looked at the market's reaction leading up to and after a new rate-tightening cycle. Were the results surprising to Wall Street's conventional wisdom?
Stovall: Yes, they were. I heard a lot of strategists say that we will probably not see P/E or multiple expansion in the coming year while we await the start of a rate-tightening cycle. That makes a lot of sense to me because why would investors want to pay more for stocks when a discount rate used within their intrinsic value models is expected to make the future stream of cash flow worth less than before?
But actually, history shows the opposite.
On average, six months before the first rate hike, the P/E ratio was lower than where it was three months before, which was lower than where it was at the date of the first rate increase. It was only after the Fed started to raise rates that investors began to get a little bit worried and pulled back the market multiple not only three months after but also on a more pronounced basis six months after.
EQ: Given that the market tends to underperform and P/E multiples did contract noticeably after the new cycle started, should investors be concerned that it could potentially trigger a new bear market?
Stovall: That is certainly a possibility, because when you look to stock market performances after the Fed started to raise rates, you do find that investors get a bit nervous. In fact, they start getting nervous even before the Fed has actually started to raise rates. In 80% in the observations since World War II, within six months of the first rate increase, the S&P 500 split into a decline of 5% or more with an even distribution among pullbacks, corrections, and new bear markets.
EQ: Thursday marks the first day of the Chinese Lunar New Year, which is the Year of the Ram. You looked at the historical performances of these years. What did you find?
Stovall: The reason why I did it is because the Lunar Calendar is based on 12-year cycles. A lot of cycle analysts have told me that four years is very important, and obviously 12 is divisible by four. So I thought it would be interesting to go back to 1900 to see what the average market performance was under each of these 12 animals.
The Year of the Ram (or Goat, or Sheep, or whichever you choose for the coming year) going back to 1900 saw an average annual price increase of 7.2% versus an average of 7.1% for all years.
What's more, during the Year of the Ram, the market advanced 78% of the time, yet the market went up only 67% of the time during all years. So basically, while the performance is only a shade better than normal, the frequency of an annual increase (batting average) was a bit better. That would imply, but certainly not guarantee, is that maybe we will end up with another good year in 2015.
EQ: Which Zodiac years where the best and worst, respectively, for the market?
Stovall: Interestingly enough, the best was the Year of the Pig, in which the S&P 500 gained 12.8% on average and rose 78% of the time. The worse was the Year of the Snake, in which the market fell an average of 0.5% and declined 60% of the time. Remember, hiss-tory is a great guide, but never gospel.
For more from S&P Capital IQ, be sure to visit www.getmarketscope.com.
DISCLOSURE: The views and opinions expressed in this article are those of the authors, and do not represent the views of equities.com. Readers should not consider statements made by the author as formal recommendations and should consult their financial advisor before making any investment decisions. To read our full disclosure, please go to: http://www.equities.com/disclaimer