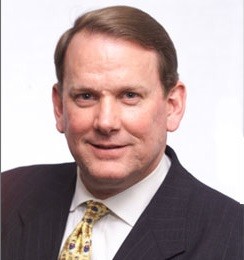 Each week, we tap the insight of Sam Stovall, Chief Equity Strategist for S&P Capital IQ, for his perspective on the current market.
EQ: The latest Fed minutes were released Wednesday. Is this the strongest indication we've seen so far that there will be a rate hike in September?
Stovall: I think "strongest" is a pretty tough word to use here because they did give an awful lot of reasons to hint at why they might not raise rates in September, indicating that a majority of members did not believe that inflation levels had approached an area that they felt comfortable raising rates. They also raised a concern that China is an issue that needs to be monitored quite closely, but they did say that the pressures from Greece had been eased somewhat.
So again, I think it's less of a clear signal that they will raise rates in September, but it leaves most investors on the fence, indicating that they would not be surprised if the Fed raised rates in September, but if they did not, they would most likely do so in December.
EQ: In this week's Sector Watch, you discussed the Warren Buffett approach to investing and the historical performance of a buy and hold strategy. Do you get the sense that investors are hesitant to enter the market because they feel the party is about to end?
Stovall: Yes, because despite all of the evidence that stock market history offers that could serve as virtual Valium to calm jittery nerves, investors still believe that we're closer to the end of this bull market than the beginning. So they'll be much more willing participants to adhere to history should they be able to increase their equity exposure after a significant decline. I think it's human nature.
In fact, I find that even though I have so many rules-based investment approaches, it's just human nature to try to overrule the rules. Even though Warren and many other financial advisors suggest that it's nearly impossible to time the market consistently, investors still try to do so.
EQ: Over the long term, the market's performance has been overwhelmingly impressive for investors. Can you tell us the kinds of returns that investors could have expected over the past several decades?
Stovall: First off, I think a lot of people claim that investing is no better than gambling. Well, I'd love to know which casino pays the player 80% of the time. Since 1947, looking at individual calendar-year returns, the S&P 500 with dividends included was positive for 80% of those calendar years. To take Warren Buffett's recommendation of saying that stocks will definitely be higher, if not a lot higher, 10 years from now, I found that the market was higher in 97% of all rolling 10-year periods.
Also, the median 10-year compound rate of growth was 11.7%, which is surprisingly strong since most people think a number in the 7-8% range is good. In fact, 7-8% is actually the compound total return back to 1990, but if you go back to the '60s, '50s, and part of the '40s, you have very high dividend yields, and when that gets factored in, it makes the long-term returns that much better.
EQ: Breaking the returns down by sector, some of the returns are even more favorable. What are some standouts?
Stovall: S&P Indices has sector-level data going back to 1990, so on a rolling 10-year basis, the data starts at 2000. So that means the data is looking at returns that incorporate two mega-meltdown bear markets (declines of 40% or more) as well as a two-year rate-tightening program. As you said, several sectors posted rolling 10-year returns that were positive 100% of the time. They were Consumer Staples, Utilities, Materials and Energy.
The other sectors also had quite impressive returns with Financials having the lowest at 67%. So two out of every three rolling 10-year periods was positive. So I like to say that while Ronald Reagan has been regarded as The Great Communicator, I think that time can be regarded as The Great Neutralizer in volatility in your investment portfolio.
EQ: Despite the stellar returns and Warren Buffett's unwavering stance on buying and holding, it does seem that more and more investors still prefer to try to time the market. Why do you think there is such a lack of faith in the buy and hold mentality today?
Stovall: I think that the phrase that most people like is, "This time it's different." Whenever the market is rising, and somebody says that you should put more money to work because this time it's different, everyone says that it's never different.
But when things are looking challenging and market prices are heading downward or sideways with an awful lot of volatility, what's interesting is that many investors seem to embrace the, "This time it's different" phrase. It's only after the fact that they say, "Gee, maybe I should've taken that advice." But when things look challenging, nobody wants to step up and make that commitment.
For more from S&P Capital IQ, be sure to visit www.getmarketscope.com.
DISCLOSURE: The views and opinions expressed in this article are those of the authors, and do not represent the views of equities.com. Readers should not consider statements made by the author as formal recommendations and should consult their financial advisor before making any investment decisions. To read our full disclosure, please go to: http://www.equities.com/disclaimer