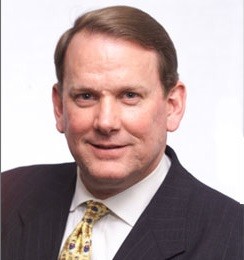 Each week, we tap the insight of Sam Stovall, Chief Equity Strategist for S&P Capital IQ, for his perspective on the current market.
EQ: It seems that the market is going through a digestion of gains after a red-hot October. How much of that has to do with the Fed versus profit taking? Or is it a bit of both?
Stovall: I think it's a little bit of both. If you looked at the sectors that reacted first when we heard Fed Chair Yellen talk and the market became worried about the rate-tightening program in December, Utilities and REITs were among the worst performers. That implied that higher interest rates would affect these higher-yielding sectors. But then, as we had subsequent declines in the market, it was the leaders such as Consumer Discretionary, Health Care and other areas that had profits that investors appeared to want to take.
So it seemed to indicate to me that it wasn't necessarily the Fed wanting to raise rates and the concern on higher-yielding groups than it was that the Fed would have to be too aggressive in their rate-tightening program to get ahead of the curve, and therefore possibly cause the economy to slow and even stumble into recession. So it seems as though investors overreacted to both sides of the equation.
EQ: Amid that dip, it does seem that retail stocks were the ones that really took a beating. Considering that the holidays are just around the corner, what does this tell us about the market's opinion of consumers?
Stovall: It's sort of a mixed message because if you look to consumers, things are actually getting a little bit better. We have an unemployment rate at 5%, an increase in wages of 2.4%, and a much stronger-than-expected jobs number in October. So when you splice up the retail area overall, things look pretty good. When you look beneath the surface, you realize that it's the auto sales that are doing exceptionally well. Sales of electronics are also doing positively, as well as what you would call experiences—meaning younger consumers going to Broadway shows, taking vacations, and generally just doing stuff rather than buying stuff.
On the other hand, you see your old brick and mortar stores like your department stores, apparel companies, some home furnishing companies, etc. not doing as well. So I think the question is whether it's that they just don't want to buy new clothes and new furniture, or is it because they really want to take advantage of online shopping, which would tend to offer greater market share opportunity for a company like Amazon (AMZN).
EQ: In this week's Sector Watch, you looked at the likelihood of a Fed rate hike in December. Does the fact that they have done so in previous Decembers and ahead of presidential elections help the likelihood we see higher rates finally increase next month?
Stovall: I think it does. I've heard a lot of people say that they did not think the Fed would raise rates in December because it's during the holiday period and so forth, but I don't really think that would represent such a big deal. So I wanted to let history do the talking for me, and found that there have been five times where the Fed has raised rates in December since World War II.
So then the question was whether the Fed would engage in politics by raising rates before a presidential election, and I found that they had indeed done so six times since World War II. So I think the Fed is going to do what it feels it needs to do to either remain in step with the progress of the economy and inflation, or try to get ahead of that curve in the year ahead. Our feeling is that the Feds funds rate will end 2016 between 1.25% and 1.5%.
EQ: The first rate hike has been a long-time coming. Has the market priced in at least the initial move at this point? What could possibly surprise them?
Stovall: Even though the Fed has been talking for years about raising rates and one would think the prospect of a rate-tightening program starting sometime down the road should not be a surprise to investors, every time the Fed does mention raising rates, investors do react a little bit. So I think that when the Fed does initially raise rates, and that could be in December, we might have a very short-term downward move as a result of it. But I think it'll be short-lived.
Personally, I think the market might actually finally advance because now the uncertainty would be behind us. But I was still a bit surprised when Fed Chair Yellen's commentary indicated that she was still looking for December as the beginning of the rate tightening program and we had a bit of a selloff in the higher-yielding sectors. I was a bit surprised primarily because it has been in the works for so long.
For more from S&P Capital IQ, be sure to visit www.getmarketscope.com.
DISCLOSURE: The views and opinions expressed in this article are those of the authors, and do not represent the views of equities.com. Readers should not consider statements made by the author as formal recommendations and should consult their financial advisor before making any investment decisions. To read our full disclosure, please go to: http://www.equities.com/disclaimer