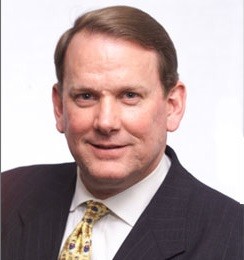 Each week, we tap the insight of Sam Stovall, Chief Equity Strategist for S&P Capital IQ, for his perspective on the current market.
EQ: In this week's Sector Watch, you offered your outlook on 2016 and concluded that stocks remain the place to be for investors, particular U.S. stocks. So in many ways, could investors expect more of the same environment next year?
Stovall: Well, I did find it interesting that when I opened up our outlook for 2015, which was written in late 2014, in many cases all I had to do was change the year to 2016 because we were expecting about an 8% increase in earnings for 2015 and that's similar to what we're expecting for 2016. In addition, we had forecasted that the Fed would be raising rates in the middle of 2015, but now we're forecasting that the bulk of the rate increases will be occurring in 2016. Also, there's also the feeling that our economy is stronger here in the U.S. than the economies in Europe and Asia, we still feel that the U.S. is the better place to be. So in many ways, the outlook hasn't changed but the year has.
EQ: A large part of the appeal of stocks going forward, as it has been in recent years, is due to perhaps the lack of a better alternative asset for investors in this interest rate environment. What are some other major drivers that are keeping equities at the head of the class?
Stovall: The big elephant in the room is when and by how much will the Fed be raising interest rates. If our interest rates are going to rise as many rates around the world fall or are set to fall, that will still make the U.S. a very attractive investment alternative. So money coming to the U.S. to be invested needs to start off by purchasing dollars, which would then put upward pressure on the U.S. dollar and downward pressure on commodities and bond prices. So in a sense, it leaves equities as one of the remaining alternatives in this stronger-dollar scenario.
Yet, it's still becoming challenging because the valuation of U.S. equities is becoming a bit stretched. You really have to look at trailing GAAP earnings adjusted for inflation to feel that the market is fairly valued, otherwise, when you look at operating earnings on a forward basis and trailing GAAP P/E ratios without the inflation overlay point to a richly valued market.
EQ: So even though stocks are the place to be, investors should be somewhat cautious given that valuations are a bit on the high side and we've had pretty long run for this bull market.
Stovall: That's right. When you overlay age on this bull market, which is at six and a half years rather than the average four and a half years, I think investors are wondering how long this bull market will last. Typically, people say that bull markets don't die of old age. They die on concerns of recession. With the Fed now launching a rate-tightening program from a zero level—which we have never experienced before—and with Europe still being economically challenged, as well as the smog in Beijing in regards to the smoke and mirrors from economic growth figures, nobody knows for sure what is happening with the Chinese economy, there is still a concern out there that we could be slipping into recession.
S&P Economics, however, believes that it won't happen in the coming 12-month period and believes that the U.S. consumer will be increasing their spending habits. With unemployment expected to reach 4.5% by the end of next year and wages to go up by 3%, the expectation is that consumers will finally be ready to open up their purses and their wallets to support, if not propel, economic growth in 2016.
EQ: On a sector level, the recommend groups to be overweight seem to be pretty consistent with the best performing groups this year. Can you tell us about the three groups that look promising for 2016?
Stovall: Having been through 2015, the sectors that we have overweight recommendations on are Consumer Discretionary, Health Care, and Telecom. For Consumer Discretionary, we see a very strong double-digit growth in earnings in the year ahead. As I had mentioned, consumers are starting to feel a lot better because wage growth will significantly outpace inflationary expectations, and as a result, I think also that because rates are going to be rising, the consumer will likely start purchasing some homes before the mortgage rates get out of control. So in general, we think that the consumer would do relatively well.
For Health Care, we're still looking at new drugs and new entities that are being introduced at record levels. Right now, with Health Care trading at a discount to the S&P 500. Yet, there are new molecular entities being brought out in record numbers, so I think that will still end up being a positive for Health Care in the year ahead.
For Telecom, we have an overweight recommendation on because it is a group that offers a very attractive dividend yield. There have been some acquisitions of late that we think will add to the bottom line right away. Also, the group is trading at a very low P/E ratio of only 12 times versus the 16.5 times for the S&P 500 on 2016 estimated earnings.
EQ: On the flip side, the same goes for the underweight group and the worst performers this year. Can we expect the resource drag to carry over?
Stovall: I still think the groups that have done the worst, and that's Energy, Materials and Utilities, are still going to have problems as we head into the year. Like someone from Missouri, this is the "show-me" group in that Energy and Materials need to show me that they can get out from the underweight roles. Utilities will continue to face headwinds because of their reputation of being a bond proxy will as the Fed is expected to continue to raise rates in each of the four quarters ahead.
EQ: 2016 is also an election year. How does that play into what investors should expect next year?
Stovall: An election year is usually a pretty good one for the market with the S&P 500 having risen an average of 6.1% in those years. So that's definitely not your worst year. Usually, the second year of a presidential cycle is the worst performer for the market. Also, the frequency of advance is that the market has risen more than three out of every four years. History does favor small-cap stocks, however. Since the election year of 1980, small caps have averaged an 11% price appreciation with a frequency of advance of 80% of the time. So the market usually does well in an election year, and only tends to stumble a bit once we get beyond the euphoria that's typically associated with the election of a new president.
EQ: Considering that 2015 was a pretty down year when compared to other third-years of a presidential cycle, which are typically the best years of the four-year cycle, does that have any implications for 2016?
Stovall: Yes, we are on track for possibly recording the first decline in the third year of a president's term in office since World War II if the S&P 500 ends up being in the red. Only twice before did we have a flat third year of a president's term in office—in 2011, again under President Obama, and back in 1947 under Democratic President Harry Truman. Usually, year three is very strong, but I think this is a perfect example as to why history should be regarded as a guide and never gospel. It gives you a good idea as to what is likely to happen. Also, that's why it's important to take a look at the batting average, or the frequency of advance, because nothing goes up 100% of the time and it really just says what the probabilities are over the long haul that the market will be either up or down in a particular year. Usually, the market is up in the third year and usually it is up strongly in the third year, but we might find that this year we still might end up being higher and, as a result, the frequency of advance remains elevated. However, the magnitude of the advance could leave a lot to be desired.
For more from S&P Capital IQ, be sure to visit www.getmarketscope.com.
DISCLOSURE: The views and opinions expressed in this article are those of the authors, and do not represent the views of equities.com. Readers should not consider statements made by the author as formal recommendations and should consult their financial advisor before making any investment decisions. To read our full disclosure, please go to: http://www.equities.com/disclaimer