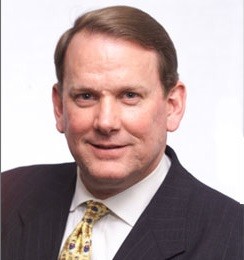 Each week, we tap the insight of Sam Stovall, Chief Equity Strategist for S&P Capital IQ, for his perspective on the current market.
EQ: The market seemed a bit tense heading into Wednesday latest FOMC statements. What were your thoughts on the Feds most recent meeting?
Stovall: It sounded as if leading up to the Fed statement that the Federal Reserve members were preparing us for a relatively hawkish statement. What emerged, however, sounded a bit like grandma telling us, "Everything in moderation." The FOMC downgraded its assessment of the economy slightly, noting that economic growth has moderated somewhat.
In addition, the Fed moderated its certainty that the recent softness in inflationary pressures are transitory. Finally, it moderated its aggressive stance on raising rates, adding that it will heighten them when they see further improvement in the later market and when it becomes reasonably confident that inflation will move back above its 2.0% objective.
So it seems to me that the Fed is hedging its bets even though up until now it had been hinting at a more aggressive stance.
EQ: The big thing seems to be that they removed the word "patience" from its statement. The market obviously seemed to like what it saw based on the dramatic reversal immediately following the statements. What are the implications for investors regarding the Fed's timetable?
Stovall: Now it seems as if a June hike is off the table, and that the earliest would be a September hike. In addition, the prospects of an even later hike this year or even one that is postponed until next year has increased. It seems to me that the firm is certainly data-dependent, and right now, the data is saying that it depends.
EQ: While you've said before that the likelihood of a bear market as a result of a rate hike are unlikely, it will probably cause noticeable volatility going forward. In this week's Sector Watch, you suggested investors should lean toward quality names. What does that mean?
Stovall: Well, we're now in the seventh year of this bull market, and we've gone almost 42 months without a decline of 10% or more versus the average of 18 months. So as we approach the eventual start to a rate-tightening program this late in the stock-market cycle, I think investors want to make sure that they are sailing on sturdy ships—to use a nautical analogy.
We look at something called the S&P Earnings and Dividend Quality Ranking. To us, quality is a measure of consistency. What was the consistency in which a company raised its earnings and dividends in each of the last 10 years? Above average companies received letter grades of A-, A, and A+. Those that are below average get B-, B, and C. Everything in the middle, which is the average, gets a B+.
I then took it one step further and talked about the Dividend Aristocrats. These are companies that have increased their cash payouts to investors in each of the last 25 years. Right now, there are about 52 of these companies on the S&P 500, and on a cumulative total return basis, they have significantly outperformed the broader benchmark and have done so with a much-reduced level of volatility.
EQ: How will the S&P Dividend Aristocrats hold up in an environment of rising rates?
Stovall: Going back to December 31, 1999 through the end of February 2015, the S&P 500 posted a cumulative total return of 91%. The Dividend Aristocrats, on the other hand, posted a cumulative total return of 342%.
In addition, the S&P 500 standard deviation of annual returns was 15.4% while the Dividend Aristocrats was 14.0%. Looking specifically at 2008 alone, while the S&P 500 posted a total return decline of 37%, the Dividend Aristocrats fell less than 22%.
So Dividend Aristocrats fall just like almost every other equity in the S&P 500, they just happen to have fallen less in 2008. Since that was the worst bear market since the 1930s, I think it was a fairly significant test. Unfortunately, there's not a long enough track record to go back to a multitude of bear markets to see whether Dividend Aristocrats outperform in every bear market, but I think that one can extrapolate that companies of higher quality—consistency of earnings growth and dividend growth—by their very nature, end of having a lower overall level of volatility, and therefore because they are less sexy, are also less likely to be sporting excessive valuations.
EQ: Taking it one step further, what are some ways that investors can incorporate the Dividend Aristocrats into their portfolios?
Stovall: There are ETFs that mimic these Dividend Aristocrats. The broadest measure is the S&P 1500 High Yield Aristocrats (SDY), which is an ETF that consists of large-cap, mid-cap, and small-cap components. It has the longest track record as an ETF of this group.
We also had theS&P 500 Dividend Aristocrats (NOBL), which has 52 companies in the ETF. That one has been around for a number of years as well. The S&P MidCap 400 Dividend Aristocrats (REGL) is fairly new. Each one of these ETFs can be purchased on the open exchange.
EQ: Do you have any suggestions for picking specific stocks in the Dividend Aristocrats?
Stovall: Well, if investors wanted to find out which companies were in the S&P 500 Dividend Aristocrats can do so free of charge by visiting our website at www.spindices.com, and click on S&P 500. One of the items that is available to them is a list of the Dividend Aristocrats.
For more from S&P Capital IQ, be sure to visit www.getmarketscope.com.
DISCLOSURE: The views and opinions expressed in this article are those of the authors, and do not represent the views of equities.com. Readers should not consider statements made by the author as formal recommendations and should consult their financial advisor before making any investment decisions. To read our full disclosure, please go to: http://www.equities.com/disclaimer