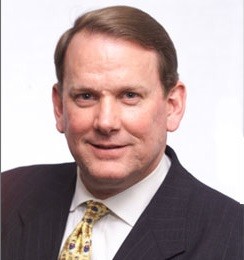 Each week, we tap the insight of Sam Stovall, Chief Equity Strategist for S&P Capital IQ, for his perspective on the current market.
EQ: The Fed announced the highly anticipated first rate hike this week. Fed Chair Yellen also implied of more gradual tightening moves to come. Was this pretty much in line with what was expected or were there any surprises?
Stovall: Well, it was pretty much as expected. The Fed was anticipated by most Fed watchers to raise the Fed funds rate by 25 basis points. They also raised the discount rate, so that was not a surprise. However, everybody was anxiously awaiting the Fed minutes, or at least the statement issued by the Fed, and there, I would say, was a bit of a surprise because it sounded more dovish than most people had anticipated.
The word "gradual" was used several times where the word "moderate" had been used before. As a result, people felt the Fed would probably raise interest rates four more times in 2016, but at the same time, still be very data dependent. So the amount of the first rate hike was as expected, but the tone of the statement following that rate hike was more dovish than anticipated.
EQ: The market has had a pretty volatile December thus far. With the rate hike out of the way, could the market be poised for a rally to move higher from here?
Stovall: We think it could be because certainly with the Fed having done what most people had expected them to do—even though there was no guarantee that they would do what they ended up doing—it has lifted up the veil of uncertainty. As a result, that could allow the market to work its way higher. The economies around the globe are still expected to be relatively weak as compared with much longer-term history, so I think investors are going to be re-focusing on the fundamentals and whether the economies around the globe are strong enough to support a nice advance in equities in 2016.
EQ: There's been some concern that it's been nearly a decade since rates have risen, and as a result, there's an entire generation of bankers and traders that have never seen this before. How much weight do you put on that?
Stovall: I think what it means is that if all you've done is read about it and you've not actually experienced it emotionally, as a result, those people will probably be dismissing it more than those who have actually lived through it. Maybe what that means is the market continues to move higher for longer in a rate-tightening cycle rather than becoming more cautious as was done in the past.
If you ask an investor today, what the "three steps and a stumble" rule is, let alone who coined it (that answer being Edson Gould), they would have no clue. What that rule basically said was that if the Fed raises rates three times, then the stock market tends to stumble. Maybe that will be something we are surprised by when it actually occurs, or that maybe the market will last a little bit longer to the upside because nobody is old enough to become concerned with the Fed raising rates until they actually do start to slow economic growth.
EQ: In this week's Sector Watch, you looked at how Banks have traditionally performed in the face of rising rates. Why could that buck the trend this time around?
Stovall: I think it's primarily because the level in which rates are starting to climb from now is zero, rather than from higher levels like it has traditionally. The Fed is going to be raising rates very slowly, very gradually and in a very transparent manner. Nobody is really going to be surprised. In fact, since the Fed has been threatening to raise rates for quite a long time now, most banks really have had the opportunity to prepare for that. That's not only because of regulatory requirements like Basel III agreements, but in general these banks are loaded with ultra-low duration notes, bills, money markets, etc. They have enough cushion to weather higher interest rates.
Our expectation is that the Fed funds rate will be at 1.25% a year from now, but should inflation be at 2% as we expect, we will still be in a net negative real rate environment, meaning inflation remains above interest rates, which is stimulative for the economy in general, and banks in particular.
For more from S&P Capital IQ, be sure to visit www.getmarketscope.com.
DISCLOSURE: The views and opinions expressed in this article are those of the authors, and do not represent the views of equities.com. Readers should not consider statements made by the author as formal recommendations and should consult their financial advisor before making any investment decisions. To read our full disclosure, please go to: http://www.equities.com/disclaimer