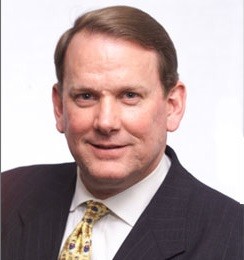 Each week, we tap the insight of Sam Stovall, Chief Equity Strategist for S&P Capital IQ, for his perspective on the current market.
EQ: November has been uncharacteristically rocky for investors. How much of this is due to the profit taking from October's surprising jump?
Stovall: I think a lot of it is related to the surge in October. I call it the October Surge, and November Purge. Of course, you need something to trigger that purge, and we got that in investors becoming nervous once again of the Fed raising rates. It's not just because they're going to raise, but rather because of the October employment report, which indicated that wage inflation ticked up more rapidly than had been anticipated.
As a result, investors are now worrying themselves into a frenzy that the Fed is already behind the curve. So because of that move downward, I think investors are basically going to have to endure some of the additional volatility between now and what is traditionally known as the Santa Claus rally.
EQ: The recent Paris attack shook the world, and the aftermath is still being dealt with on a global scale. Surprisingly, the market did not have a strong reaction to this tragedy. In this week's Sector Watch, you looked at the market's reaction to historic shocks. While bear markets are typically triggered by exogenous events, how does it respond to these types of crises involving human tragedies?
Stovall: Yes, those were very tragic events that unfolded on Friday the 13th in Paris. But interestingly, the market responded quite strongly to that information. Historically, going back to World War II whenever we have had shocks to the system, the market has fallen about 2% in the day after the shock and has declined about 6% in the subsequent 10 days, but then got back to breakeven in about 20 days. It's mainly because the shocks show that the global economy was not at risk of falling into recession.
I think the reason why the market took off on Monday, Nov. 16 is because, like a response to a natural disaster, a lot of rebuilding has to take place. In this case, because of the coordinated efforts likely to be seen by the majority of G-20 nations, now there will be a coordinated effort to fight ISIS in particular and just terrorism in general, and that could help spur economic growth, both in Europe as well as in the U.S.
EQ: The situation has renewed and escalated the focus on the fight against terrorists. Do you see any scenarios where this could become a larger concern as it pertains to the market going forward?
Stovall: Absolutely, if we find that we are not as successful at fighting ISIS as we give ourselves credit for, then they could end up wreaking havoc on consumer psyche, which could mean that consumers all of a sudden decide that they're going to stay put, and not take vacations or airplane rides or cruise ships, it will affect the economy and the market. So if we find that, in a sense, that consumers are paralyzed by fear, it could definitely have a negative impact on global economic growth.
So I think that the nations fighting ISIS need to be successful in some of their initial actions in order to thwart the possibility of them successfully orchestrating one or two more attacks that could have devastating effects on consumer and investor psychology.
EQ: We're about a month away from the Fed's next meeting, where it's largely expected that a rate hike could occur. Do you expect a pickup in volatility over the next few weeks as a result? Does that set us up for a Santa Claus rally?
Stovall: I think that the market's reaction to the release of the FOMC minutes today is an indication that the market is not going to be adversely affected should the Fed raise interest rates in December by 25 basis points along with issuing an implementation note to smooth the ruffled feathers of investors who are worried that the Fed will be raising rates more quickly and more dramatically than currently estimated. So I think that the market could end up working its way higher into the new year, unless we find some exogenous event that throws us for a loop once again. But I don't think the Fed itself is likely going to be that big of a problem.
For more from S&P Capital IQ, be sure to visit www.getmarketscope.com.
DISCLOSURE: The views and opinions expressed in this article are those of the authors, and do not represent the views of equities.com. Readers should not consider statements made by the author as formal recommendations and should consult their financial advisor before making any investment decisions. To read our full disclosure, please go to: http://www.equities.com/disclaimer