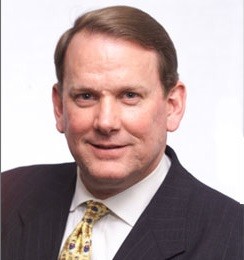 Each week, we tap the insight of Sam Stovall, Chief Equity Strategist for S&P Capital IQ, for his perspective on the current market.
EQ: The latest Fed announcement came out Wednesday, and while most of Wall Street wasn't necessarily expecting any big changes, the market was uneasy leading up to it. What were your thoughts on today's statement?
Stovall: I think Wall Street was listening to the Fed announcement to ensure that it didn't throw us any additional curves, since we had already received a curve thrown at us by the first quarter GDP report. The Fed statement did remove any specific mention of time, and I think many economists are now of the mindset that the earliest the Fed will start raising rates will be September.
EQ: So they removed the likelihood of a June rate hike without explicitly stating so?
Stovall: That's correct. Also, we see that inflation remains very much under control in that headline PCE was negative, core inflation was below 1%, combined with the weaker-than-expected first quarter GDP report and anemic earnings reports. As a result, nobody really seems to be in a hurry to be raising rates.
EQ: We're almost halfway through earnings season for Q1. How have we fared so far against estimates?
Stovall: We're faring quite nicely. The S&P 500 first quarter earnings are now expected to eke out a small gain of 0.2%, as compared with the earlier estimated decline of more than 3.0%. In addition, while five of the 10 sectors were expected to post declines in the first quarter, now there are only three. Two of those three are expected to show declines of 1.3% or less. So things are certainly looking better, but nobody could claim that earnings growth is running away from us.
EQ: In this week's Sector Watch, you discussed the sell in May period, which is historically the weakest six-month period for the market. It's becoming more and more popular to poke holes in this old adage. Could it be time to finally retire it or do you think it's still a relevant maxim?
Stovall: I'm a big believer that Murphy's Law applies to investing as well as it does to anything else. So the minute you give up on a time-tested strategy is the year that it'll start working all over again. Granted, sell in May from the perspective of either being stocks or in cash has not worked that well in recent years. For the S&P 500, if you look at the May through October performance in 2014, it was up 7%. In 2013, it was up 10%.
Both of those years would certainly be convincing to investors that they may not want to engage in this anymore. However, as I had mentioned, there have been times in which the S&P 500 did well for a string of years, only to then stumble. It declined 1.5% in 2000, down 15% in 2001, and down 18% in 2002. So investors that give up on a strategy that has worked consistently since World War II, do so at their own peril.
EQ: Is there any reason to think that this May through October period could be different from what we've seen in recent years?
Stovall: Well, this is the third year of a president's term in office, and as a result, investors may wonder if sell in May will work this year at all, because this is traditionally the best of all four years of the presidential cycle. What I found was that instead of the S&P 500 gaining only the 1.4% average in all May-through-October periods, it did a little bit better with an average gain of 2% during the same six-month period in the third year of the presidential cycle. However, it's still well below the near 7% that's traditionally earned between November and April.
EQ: You've never been a proponent of selling out of the market completely. You've always offered more effective alternative strategies for investors to consider during this stretch in the market. One of which is a sector rotation strategy into more defensive categories. How does this approach look if it were applied to the small-cap market?
Stovall: It turned out very well. What I like to say is when it comes to the sell in May strategy, you're better off rotating than you are retreating. What I mean by that is, don't retreat by moving into cash, but rather, rotate from the entire benchmark and gravitate toward the defensive areas of the benchmark.
As I mentioned, the S&P 500 was up 7% in 2014 during the May through October period. So someone might say that sell in May failed. Well, that's the case if you were in cash. But the combination of Healthcare and Consumer Staples gained an average of 10.8% during that same period. So the strategy outperformed the S&P 500, and as a result, by rotating you would've done even better.
Going back to 1990, which is as far back as we have sector-level data, this rotation strategy would have added 3 percentage points to your compound annual growth rate. So instead of 7.5%, you would've received 10.5%, and at the same time, you would've experienced in reduction in annual standard deviation or volatility of returns.
EQ: For investors looking to put this strategy to use, what are some ETFs that they can look at?
Stovall: On the large-cap front, they can look to Consumer Staples Select Sector SPDR ETF (XLP) and Health Care Select Sector SPDR ETF (XLV) . From a small-cap perspective, they can look to PowerShares S&P SmallCap Consumer Staples ETF (PSCC) and PowerShares S&P SmallCap Health Care ETF (PSCH) . So there are investable opportunities with large caps, small caps, S&P Equal-Weight 500, and in the Global 1200.
For more from S&P Capital IQ, be sure to visit www.getmarketscope.com.
DISCLOSURE: The views and opinions expressed in this article are those of the authors, and do not represent the views of equities.com. Readers should not consider statements made by the author as formal recommendations and should consult their financial advisor before making any investment decisions. To read our full disclosure, please go to: http://www.equities.com/disclaimer