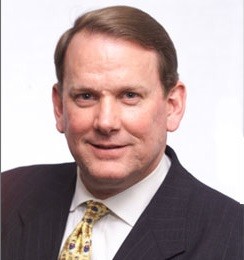 Each week, we tap the insight of Sam Stovall, Chief Equity Strategist for S&P Capital IQ, for his perspective on the current market.
EQ: The Fed decided to leave interest rates unchanged, making a December hike like the most likely scenario. What were your thoughts on the announcement?
Stovall: They could've gone either way, but I did find myself being a little surprised that they decided to go no way. They basically chose to leave rates unchanged. I feel there was a window of opportunity for them to at least set the wheels in motion and not really do any harm to the global economy by raising rates by even a token amount and then informing those listening to the press conference that the data will let them know how much more they're likely to do.
So what has changed? Nothing. Uncertainty still surrounds market activity and the lack of faith of global economic growth is really the deciding factor.
EQ: The market rose into Thursday's announcement, and is testing that 2,000 level on the S&P 500. Is the market's reaction, or lack thereof, surprising at all?
Stovall: Looking at market action on both Tuesday and Wednesday,my initial feeling was that investors were beginning to think that the worst of the correction was behind us and that the Fed would probably begin its rate tightening program in a very telegraphed manner. That would in turn begin lifting uncertainty, allowing this correction to begin the healing process. So as a result, investors were piling into stocks in general and gravitating toward those sectors, such as energy and materials in particular that had been beaten up the most. So that price action led me to believe that the Fed would raise rates and remove the uncertainty when they concluded their meeting on Thursday.
EQ: You mentioned that nothing's change given the Fed's decision not to act, but was there any new information that could help to alleviate or potentially add to any of the uncertainty in the market?
---
---
Stovall: I think that the Fed Chair's press conference clarified a few more things. The market declined after getting the notes from the July meeting in the latter part of August, and made the assumption that the Fed was getting cold feet about raising rates because of their worries over global economic growth. Now, we heard it straight from the Fed Chair herself that it was not something that we were surmising, but is actually what the Fed is worried about. An increase in global economic and financial concerns is what caused them to delay the start of the rate tightening program.
EQ: Given that the market failed to hold the 2,000 level on Thursday, does this mean that the recent correction recovery attempt has failed?
Stovall: No uptrend or downtrend works in one direction all the time. It always tends to take a saw-tooth approach. After bouncing off the 1867 level on Aug. 25, the S&P 500 has taken a saw-toothed recovery trajectory, but is now running into fairly significant overhead resistance. I think that at least we will need a few attempts to break through the resistance of the low 2000s, if not even going back further to retest prior lows.
EQ: In this week's Sector Watch report, you looked at whether the Fed was masking an inverted yield curve—which is traditionally seen as a predictor of a recession. Is that the case?
Stovall: The conclusion that I came to was that because inflation is so low, again being shown by the core CPI annual change at 1.8% combined by a steeper-than-average yield curve (yield of the 10-year note minus the yield of the three-month treasury bill) that we really have very little risk of falling into recession. We've only had one bear market when inflation was this low, and that was back in the early 1960s when President Kennedy decided to challenge U.S. Steel's price increase. But when we look at low inflation combined with a steep yield curve, we have been successful in sidestepping recessions and bear markets. Of course, there's no guarantee that we'll be successful going forward, but I think the implication is that low inflation and a high yield curve serve to offer more of a tailwind than a headwind.
For more from S&P Capital IQ, be sure to visit www.getmarketscope.com.
DISCLOSURE: The views and opinions expressed in this article are those of the authors, and do not represent the views of equities.com. Readers should not consider statements made by the author as formal recommendations and should consult their financial advisor before making any investment decisions. To read our full disclosure, please go to: http://www.equities.com/disclaimer