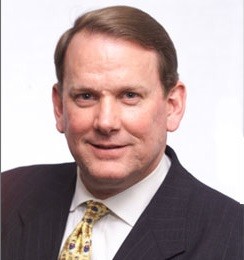 Each week, we tap the insight of Sam Stovall, Chief Equity Strategist for S&P Capital IQ, for his perspective on the current market.
EQ: As it currently stands, the S&P 500 is essentially flat on the year. Do the final sessions of 2015 have any meaningful implications for historical indicators going forward?
Stovall: Yes. First off, by posting a positive return for the year, the stock market's record of never declining in a third year of a president's term in office would remain intact. We came close in 1947 and 2011, so right now most investors are keeping their fingers crossed that the S&P 500 closes to the upside this year as well.
In addition, an old Wall Street phrase popularized by The Stock Trader's Almanac reads, "should Santa Claus fail to call, bears may come to Broad and Wall." What this means is that if we don't end up with the traditional final two-week rally in the stock market, dire consequences might occur in the coming year and that we could end up slipping into another bear market.
So with the stock market having experienced its mid-December low on the triple witching Friday of Dec. 18, and with US equities rising sharply in the subsequent days, that gives many investors hope that Santa Claus finally will pay a call to Broad and Wall.
EQ: In this week's Sector Watch, you discussed the increase in volatility to the market as the rate-tightening cycle has finally begun. Should we be expecting higher-than-average volatility during this period rather than just a return to the average?
Stovall: Yes, I think that's possible. At the beginning of 2015, in the trailing 12 months, there were 38 days in which the S&P 500 rose or fell by 1% or more. By the end of 2015, that number had risen above 70, approaching the long-term average of 75 per rolling 12-month period. So we've had a near doubling of volatility in the past 12 months as investors worried about possible recession and perhaps overthought the effects of a 25 basis point increase in the Fed funds rate. Now that the Fed has started its rate-tightening program, history suggests, but does not guarantee, that we indeed could see heightened volatility in the three months ahead.
Since 1967, there were nine times that the Fed raised rates more than once. In eight of those nine series of rate hikes, volatility was higher the three months after the Fed hike as compared to the three months leading up to it. The average increase overall was 77%. So while I'm not predicting that kind of a magnitude of increase in volatility, I do think investors should fasten their safety belts because the volatility is not over, in my opinion.
EQ: Despite the amount of up and down days, you found that the S&P 500 has been trading in a pretty narrow range. Typically, that's trader talk for setting up for a potential breakout. Is this the case?
Stovall: I don't think that we are preparing for a breakout, according to history. Going back to World War II, I found that the percentage spread between the highest closing price and the lowest closing price of 2015 was the eighth lowest of all 71 years in that timespan. So it was the eighth narrowest spread, and history says that the market tends to do better in the subsequent years whenever that range is very wide rather than the current very narrow range. So I think this indicator, along with expected 7.8% earnings growth, next year being a fourth year of a president's term in office, etc., all seem to converge on a forecast of a mid-to-high single digit price gain for the S&P 500 in 2016.
EQ: Assuming that we're looking at pretty muted moves for the near-to-intermediate term, and it's not something we've necessarily seen in quite some time, how should investors approach the market during this time?
Stovall: I think what they should do is not become their portfolio's worst enemy by trying to anticipate a downturn in share prices. If you have an indicator, then react only after the indicator tells you what to do. Don't try to jump the gun. I find that trying to jump the gun, I only end up shooting myself in the foot.
That said, I also believe that investors should not become overly optimistic about equities either, even though alternative investments don't look that attractive. With the Fed likely to raise interest rates four times in 2016, that could at least support if not increase the value of the US dollar, which would then have negative implications on bond prices as well as commodities prices. So I would basically say to stay the course, and stay true to your asset allocation based on your age, time horizon, and so forth. Don't get either too bearish or too bullish.
For more from S&P Capital IQ, be sure to visit www.getmarketscope.com.
DISCLOSURE: The views and opinions expressed in this article are those of the authors, and do not represent the views of equities.com. Readers should not consider statements made by the author as formal recommendations and should consult their financial advisor before making any investment decisions. To read our full disclosure, please go to: http://www.equities.com/disclaimer