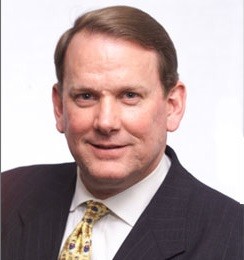 Each week, we tap the insight of Sam Stovall, Chief Equity Strategist for S&P Capital IQ, for his perspective on the current market.
EQ: One of the most talked about concerns in the market right now is the sell-off in Apple given the company's size and influence on the market. Does a potential deeper drop in this one stock raise any concerns for you as it relates to the broader market?
Stovall: Apple (AAPL) is the largest company within the S&P 500 and definitely within the Technology sector, and when you have a company that represents more than 5% of the broad index going through a correction (decline of 10% or more), it does cause you to sit up and take notice. However, our feeling is that the stock probably just got ahead of itself. We still have a hold rating on Apple, and have a 12-month price target of $150.
I think investors have to realize that the third quarter is usually the weakest quarter for technology stocks, and they do tend to recover in Q4 as investors stop looking forward by just only one quarter and start looking forward by about four to five quarters into the following year. So yes, Apple's decline is a concern but I don't think it will trigger a correction for the broader market.
EQ: One concern that's been discussed is that the market had become a bit top-heavy recently in that investors were flocking to market leaders like Apple while the majority of stocks were selling off. That didn't necessarily seem to be the case based on your findings in this week's Sector Watch as most of the sub-industries and sectors were actually up in July. Are we seeing the kind of market breadth that would be encouraging for the S&P 500's outlook from here?
Stovall: I think we're seeing an improvement in the overall market breadth. For the month of July, 60% of the 150 sub-industries in the S&P Composite 1500 were up while about 80% were up in the final week. So I think that we had a bit of an oversold situation because investors were nervous that the market was just treading water. They're want to know whether the market would break to the upside or eventually break down. So expanding breadth—meaning increased participation—is usually a good thing, and could actually provide some support in the period ahead.
EQ: We're in a period of softness and vulnerability. You found that investors have actually been in risk-off mode since May. How did you come to that conclusion?
Stovall: Well, some investors look at the relative strength of the S&P Consumer Discretionary sector versus the S&P Consumer Staples sector. A relative strength is simply one divided by the other. The actual result is not important, it's the trend of that result that is important. A rising line would imply that the Discretionary items are doing better than the defensive areas, which would indicate that a risk-on scenario. If the Consumer Staples are doing better and the line is going down, that would imply that investors are a bit more cautious.
That has historically been a good measure of risk-on/risk-off, but I think an even better measure is looking at the S&P 500 High Beta index compared with the S&P Low Volatility index. There are ETFs out there to create your own relative strength. There is the PowerShares S&P 500 High Beta ETF (SPHB) and PowerShares S&P 500 Low Volatility ETF (SPLV). So when you are seeing a rising line, then the implication is that investors feel comfortable to embrace a risk-on scenario, implying that your high-betas stocks and growth sectors are doing better than your defensive sectors or your low-volatility type companies.
EQ: If we're in a risk-off market, how should investors proceed from here?
Stovall: I think that investors should look at this risk-off environment and also to the performance for August and realize that it is the third worst of all 12 months. Using that as a reason to fasten your safety belts. Do not don your parachutes and assemble at the door because I don't see anything right now that will be throwing us into a bear market. Granted, we are long overdue for a correction, but I think investors would be smarter to buy into that decline than to run from it. So, really when I look to seasonality and risk-on/risk-off, I am usually taking that as some guidance as to whether the road is likely to be smooth or bumpy in the period ahead.
For more from S&P Capital IQ, be sure to visit www.getmarketscope.com.
DISCLOSURE: The views and opinions expressed in this article are those of the authors, and do not represent the views of equities.com. Readers should not consider statements made by the author as formal recommendations and should consult their financial advisor before making any investment decisions. To read our full disclosure, please go to: http://www.equities.com/disclaimer