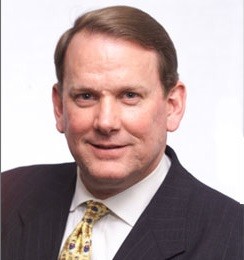 Each week, we tap the insight of Sam Stovall, Chief Equity Strategist for S&P Capital IQ, for his perspective on the current market.
EQ: The S&P 500 continues to hit all-time highs. Just as important, however, is that the SmallCap 600 seems to be keeping pace with it. Does this indicate that investors are more bullish in sentiment across the board?
Stovall: Yes, it does. We've had more than 200 times since 1979 in which large-cap all-time highs were supported by small-cap all-time highs. You could say that investors are now feeling a little more optimistic in the upsurge in prices because the breadth of advance is improving investor sentiment. It is not just a very narrow grouping of companies in large-cap areas like it was back in 2000, which ultimately led to a significant bear market. So the breadth of advance, combined with the double all-time highs, are a reflection of improving investor confidence.
EQ: The double all-time highs refers to both the large caps and small caps hitting record territory at the same time. In this week's Sector Watch report, you examined what happens when the S&P 500 and SmallCap 600 both close at all-time highs. There's some good news and some bad news. What did you find?
Stovall: First off, I found that the anecdotal conclusion–meaning that improving breadth would lead to higher prices–was born out by history. Going back to 1979, in the three, six and 12 months after reaching all-time highs for both large and small-cap stocks, we had median price changes that were superior to the median for all periods over those respective timeframes. Also, I found that the frequency with which the market rose did better after double all-time highs than what we experienced on average.
The bad news is that just because we see better price performances on average in the coming three, six, and 12 months does not mean that we are immune to price declines. That's the bad news. We ended up having several price declines, be they pullbacks, corrections or bear markets.
The good news to that, however, is that 82% of all declines of 5% or more were found to be limited in scope. A significant majority of these declines were what I call pullbacks (drops of 5-10%), rather than something more significant.
EQ: Over the course of this bull market, the small caps have pretty much moved in lockstep with the broader market, albeit with higher volatility. There were concerns several months ago that small-cap stocks were potentially beginning to break down. Has that since subsided considering where it's at now?
Stovall: I think certainly the divergence has ended because now we're looking at large and small caps that are posting all-time highs simultaneously. I don't think the concern has gone away. If anything, it's actually become a bit more magnified. By that, I mean the S&P SmallCap 600 is currently trading at a 45% premium to the P/E ratio of the S&P 500. Granted, small caps traditionally trade at a premium to large caps but their premium is traditionally 22%, not the current 45%.
So I would tend to say that when we do ultimately get a decline of 5% or more, do not be surprised to see the small caps decline much more rapidly and more deeply than the larger cap issues.
EQ: Looking at just the price performance, small caps have pretty much traded on par with the S&P 500 year-to-date. We know it underperformed last year. Are there any reasons to think that it will outperform this year given its recent momentum, despite the valuation concerns?
Stovall: Yes, because 2014 was a consolidation year for small-cap stocks. Historically, small caps tend to rise during every year of bull markets. So I would tend to say that investors are probably saying, "Damn the valuations and full speed ahead!" We could find that 2015 demonstrates outperformance by small caps relative to large caps.
EQ: You've covered this before, but there is a belief that small caps could serve as a leading indicator for a broader market decline. Should investors believe that to be true?
Stovall: Not necessarily. Even though we did have small-cap stocks begin to underperform large-cap stocks about a year or two before the end of the bull market that stopped on March 24, 2000, in many other bull market tops, small caps and large caps hit all-time highs. In particular, we saw that in the bear market of 1980 as well as the bear market of 1987. We also saw that with many corrections and pullbacks.
In fact, I found that pullbacks on average saw large caps and small caps peak within a day of the end of that market advance before slumping into a decline of 5-10%. So I would tend to say that despite what a lot of investors think, usually if we are in a bull-market mode, both large and small cap stocks tend to perform well. It's only when the large caps start to stumble and fall into a bear market does it also drag the small-cap stocks with them.
For more from S&P Capital IQ, be sure to visit www.getmarketscope.com.
DISCLOSURE: The views and opinions expressed in this article are those of the authors, and do not represent the views of equities.com. Readers should not consider statements made by the author as formal recommendations and should consult their financial advisor before making any investment decisions. To read our full disclosure, please go to: http://www.equities.com/disclaimer