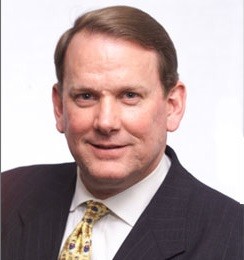 Each week, we tap the insight of Sam Stovall, Chief Equity Strategist for S&P Capital IQ, for his perspective on the current market.
EQ: In this week's Sector Watch you discussed that just as investors thought they could take a breather from Fed watching, we're now looking at drastically lowered earnings growth expectations this year. How far have S&P 500 earnings estimates come down for 2015?
Stovall: The estimates based on S&P Capital IQ's consensus have almost evaporated for all of 2015. At the beginning of the year, expectations were for growth to be around 9.0% for the full year. Now, looking at full-year versus full-year—which means all of the earnings for 2015 versus all of the earnings for 2014—it looks as if we're only expected to see a 0.4% increase. So we've gone from 9.0% down to 0.4%, so that certainly causes analysts and strategists to sit up and take notice.
EQ: The bulk of this sluggishness is attributed to the Energy sector and how far oil has fallen. How bad is that group looking right now? How do the other sectors look in comparison?
Stovall: That group is looking pretty ugly right now. If you want to just talk about first quarter earnings expectations, estimates are pointing to almost a 64% year-over-year decline for Q1. For all of 2015, the group is expected to show a decline of 56%.
While five of the 10 sectors in the S&P 500 are currently expected to show earnings declines in the first quarter, only Energy is currently expected to show a decline for the full year.
EQ: Relatively speaking, are the other sectors outside of Energy looking healthy to their previous estimates?
Stovall: Every sector has seen an erosion in earnings estimates since the beginning of the year. Interestingly enough, it is not just relegated to Energy. One reason is because we've seen a very dramatic increase in the value of the US dollar. Since 46% of the revenues for the companies in the S&P 500 come from overseas operations, that's obviously going to affect every sector in the index—some a little more than others.
Also, because these sectors are not stand-alone sectors, there is overlap in terms of economic drivers and etcetera—with oil prices being down as much as they are, and a reduction in capital expenditure demand and so forth, the ripples do tend to affect the other nearby sectors as well.
EQ: While projections aren't necessarily showing a profit recession, it is certainly walking that line. Historically speaking, how grim are the implications of a profit recession for the market?
Stovall: Just looking at a chart showing 12-month percent change in earnings going back to World War II, it appears that every recession either was accompanied by a decline in earnings growth or was preceded by a decline in earnings growth. There were three additional times in which we saw earning growth go negative that was not then immediately followed by a recession.
So basically, three out of every four times in which the year-over-year percent change in earnings growth became negative, we were approaching or fully engulfed in a recession. Those three times in which we were not, it wasn't that much longer until we eventually were.
EQ: Since most of this hinges on the price of oil and the potential recovery of the Energy sector later this year. What is S&P's outlook for oil and Energy for 2015?
Stovall: Taking it from a top-down perspective, we are not anticipating a recession right now because we are looking at only one sector that's expected to post declines in earnings. We have a couple of other sectors at around 1.3% to 2% growth, but it really is still more of a one-sector situation that we don't think that this profit recession will morph into a general economic recession.
More specifically, in terms of energy, things are likely to be pretty tough for this group. We do think that oil prices are tracing out a bottom right now. We are not recommending that people lighten up from their exposure in Energy right now, but we also don't think that it's going to be an outperformer anytime soon. We're still looking for oil prices to be in the low $50 per barrel range this year, and approach $60 per barrel next year. So it's a slight upward drift over the next two years.
For more from S&P Capital IQ, be sure to visit www.getmarketscope.com.
DISCLOSURE: The views and opinions expressed in this article are those of the authors, and do not represent the views of equities.com. Readers should not consider statements made by the author as formal recommendations and should consult their financial advisor before making any investment decisions. To read our full disclosure, please go to: http://www.equities.com/disclaimer