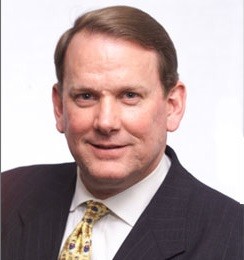 Each week, we tap the insight of Sam Stovall, Chief Equity Strategist for S&P Capital IQ, for his perspective on the current market.
EQ: We're nearly a week removed from the Fed's decision to not raise rates in September. While the immediate market reaction was mostly flat, we've seen some intense selling the past few sessions. What is the sentiment of the market now that investors and traders have had a few days to digest the news?
Stovall: Well, I think the sentiment is not positive because it's really just wrought with confusion. A lot of investors thought that the Fed would have started their rate-tightening program by now. Let's face it, it's only a 25-basis point increase at the most. Yet, they continue to kick the can down the road.
Also, investors know that this is usually a pretty challenging time for the market from a seasonal perspective. In addition, we are approaching the third quarter EPS reporting period and, like the second quarter as well as the first quarter, early estimates are for a year-over-year decline. So I just think investors are not feeling optimistic because they're feeling so confused.
EQ: One theme that seems to have changed based on what Fed Chair Yellen said was that the emphasis now may be placed from watching domestic economic activity to a more global perspective. Does that add to even more uncertainty since investors may feel that the driving forces for the Fed's decisions may be even murkier than before?
Stovall: Yes, I think it does because we're looking particularly at China and realizing that while we consider it as the engine of economic opportunity, it's clouded by smoke and mirrors. As a result, the data that we get from China is usually taken with a grain of salt, but pretty much ignored if it's heading in the right direction.
Now, however, economic growth seems to be slowing. The flash PMI report came in weaker than expected and showed contraction, so in general investors are a bit nervous. Also, we realized that Canada is in recession, and Canada is one of our two biggest trading partners along with Mexico. So in general, I think investors are wondering how the U.S. can be thinking about raising interest rates when a lot of economies around the globe are slowing, if not in outright recessions. So I think that's also added to the uncertainty.
EQ: In this week's Sector Watch report, you said that it's pretty likely that we'll be retesting, and perhaps even surpassing the Aug. 25 lows. What are some of the reasons for that downward pressure?
Stovall: The reason that I come up with that estimate is because we went 44 months without a decline of 10% or more, and all we got was a 12.4% decline. So it would seem to me as if we got off pretty lightly, and that's why I would not be surprised if we ended up going deeper. Also, whenever corrections have occurred more than 12 months after the prior correction, the average decline was closer to about 18%, therefore I would tend to say that I don't really see us getting off that lightly.
Second, technicians have been pointing to this being a downward wave in stock market activity. For those that watch the Elliott Wave Theory, the implication is that the third wave is traditionally a sharper and deeper decline than the first one. So as a result, that too, has influenced my feeling. In general, the concern about the U.S. economy and global economic growth leads me to believe that we'll retest at least the 1867 level, and possibly the 1820 level or even lower.
EQ: Considering that if we surpass the 1867 level, we could potentially approach the 20% decline bear-market threshold, do you have any advice for investors to handle the down move?
Stovall: I don't think we're going to head into a recession, and while every recession since 1948 has been preceded or accompanied by either a bear market or a correction, the flipside is not true. We have had 31 declines of 10% or more but only 11 recessions. So I don't think that in this case that prices lead fundamentals to the standpoint where a recession is now assured.
Second, I think that once we get down to the 1820 or maybe even the mid-1700 area on the S&P 500, then valuations are going to start looking relatively attractive once again. We're also in an environment of a very low inflation rate and a very low interest rate. We have never had a bear market when inflation has been below 2% and the yield curve—which is the difference between the 10-year note and a three-month bill—be 2% or higher. That's where it is now.
EQ: So there are a few areas of support for the market, but there are more and more red flags popping up as well. You recently address some of these major issues in an S&P Capital IQ investment webinar called "Responding to a Rising Risk of Recession". What were some of the takeaways that you can share with us? Can people access a recording or archived version?
Stovall: Some of the takeaways were that while this market is going through a decline—one that is long overdue—I reminded investors we do traditionally have declines leading up to the first rate increase. So, in a sense, the declineshould not have come as a surprise to investors. I then reminded them about recessions and bear markets, but then also took an optimistic approach in that we don't see a recession around the corner. We've had three times as many price declines as we have had recessions, so there's not a one-to-one correlation.
I also pointed out that even though the S&P 500 is likely to slip into an earnings recession by the end of this year, it won't necessarily turn into an economic recession because we anticipate a V-shaped earnings recovery with third quarter earnings being the deepest at a 4% decline. However, subsequent quarters will likely see gains from 1% up to close to 15%.
We then followed up with our Industrials analyst talking about his outlook for the sector and which categories he favored, such as Airlines and Air Freight as well as some selected Aerospace and Defense categories. We then finished up with some ETF recommendations on some of the Industrials ETFs, Transportation ETFs, as well some of the higher-quality ETFs because they do have some large Industrials representation. For those interested in watching the webinar, you can register and view the recording here.
For more from S&P Capital IQ, be sure to visit www.getmarketscope.com.
DISCLOSURE: The views and opinions expressed in this article are those of the authors, and do not represent the views of equities.com. Readers should not consider statements made by the author as formal recommendations and should consult their financial advisor before making any investment decisions. To read our full disclosure, please go to: http://www.equities.com/disclaimer