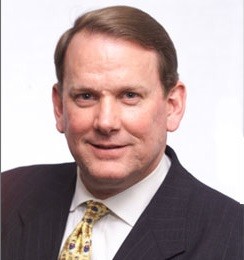 Each week, we tap the insight of Sam Stovall, Chief Equity Strategist for S&P Capital IQ, for his perspective on the current market.
EQ: In this week's Sector Watch report you discussed how May is a barometer month for the sell in May period. If May remains on track and closes with a gain, is that a positive indicator for the remaining five months until November?
Stovall: Yes, it is. As we know, the May-through-October period has only gained an average of 1.3% going back to 1946. In addition, the market rose only 64% of the time. Yet, when we get through May, and do so on a positive note, the percentages for this six-month period go up quite dramatically. Instead of getting a 1.3% price increase, it jumps to a gain of 3.5%, and the frequency of advance improves to 78% of the time.
So just by getting through the difficult opening month of this sell in May period really relieves an awful lot of pressure from the market for the remainder of this May-through-October period.
EQ: For those investors that deployed the sector rotation strategy, should they stay the course or does a positive May suggest a different approach may be better?
Stovall: I think they should still stay the course because there were still many times in July, August, September, and especially in October, in which the market did actually then fall into a meaningful decline. The benefit of being in the defensive sectors during this sell in May strategy is by remaining with stocks, so that a rising tide could lift all boats, but because you are emphasizing the defensive sectors of the market, you still are in the areas that are likely to decline less should we stumble along the way.
EQ: You also described the S&P 500's current movement as a creeping vine. What does that tell us about investor sentiment in the market right now?
Stovall: I think it tells us that investors are nervous. Even technicians are trying to figure out which way this market will eventually break. The technical patterns says that a break is ahead, but I think that there's no consensus as to which way it will break.
With valuations fairly lofty at this point, combined with the absence of a 10% decline in more than 44 months, I think you have an awful lot of investors who are nervous that when it does break, it will go downward and not upward. Hence, even though we've had four new all-time highs for the S&P 500 in the month of May, those have been creeping highs and not jumping highs.
EQ: We've discussed potential headwinds working against the market right now, but what are some possible catalysts that could potentially help the market break higher?
Stovall: I think one of the catalysts is a delay in when the Fed raises rates. That could cause the dollar to come down a bit, which would ease some of the pressure on stocks and also make second-quarter earnings come in stronger than the current expectation of a 4% year-over-year decline.
Even if we do have a decline in the second quarter, I think most investors believe that will be the trough quarter and that we will be climbing in the third quarter of this year and all the way through each of the quarters of 2016. So if you look at a graphic representation, it becomes sort of a flattened, V-shaped recovery with the deepest decline occurring in the second quarter of 2015.
For more from S&P Capital IQ, be sure to visit www.getmarketscope.com.
DISCLOSURE: The views and opinions expressed in this article are those of the authors, and do not represent the views of equities.com. Readers should not consider statements made by the author as formal recommendations and should consult their financial advisor before making any investment decisions. To read our full disclosure, please go to: http://www.equities.com/disclaimer