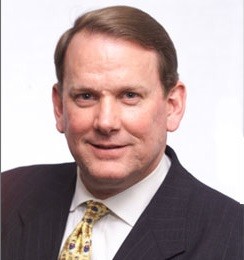 Each week, we tap the insight of Sam Stovall, Chief Equity Strategist for S&P Capital IQ, for his perspective on the current market.
EQ: Next week, the Fed is expected to make a decision on possibly raising interest rates. What is the range of potential outcomes that you're anticipating at this point?
Stovall: The range could be anywhere from their deciding to do nothing and postponing until December to starting their rate-tightening program. They could even do a one-and-done, which would mean that they raise interest rates by 25 basis points and then don't do anything for the next several meetings. I think a one-and-done is highly.
If they do decide to do nothing, our feeling is they'd most likely postpone a rate hike until December, even though there is a meeting scheduled for October. The reason is because there is no press conference scheduled for October, at which to communicate their decision, since we know they want to make the first rate change as transparent as possible, and also have it accompanied by an implementation note.
What they could also do is start the rate hikes in September by 25 basis points and let us know that, if the data were to support it, continue to raise interest rates at a very minor level and at a fairly consistent pace over a an articulated timeframe. I think that once they get started, they will be letting us know pretty clearly for how long and by how much they plan to raise rates.
EQ: The Fed has made an effort to project and be as transparent with its plans as possible. Given that they've been watched so closely up to this point, what is the likelihood that the market can be caught off guard by any surprise moves?
Stovall: People have been throwing out a variety of scenarios, one of which is maybe they raise rates by only 10 basis points rather than the anticipated 25 to calm the market's nerves even further. Looking at discount rates over the last 50-some-odd years up until 1990 and then looking at Fed funds rates, they've only raised and lowered rates by a level that is divisible by 25 basis points. So to do something that is less than that I think would be a surprise.
Also, if the Fed was to raise rates by 50 basis points or more, then I think that would be probably the biggest surprise and the one least expected by investors.
---
---
EQ: While the market doesn't seem as fearful or jittery as it was at the end of August and beginning of September, we aren't necessarily out of the woods yet. In this week's Sector Watch, you mentioned that some people are expecting an even lower low than the 1867 closing level we've seen so far. What are some of the reasons for that?
Stovall: I think first off, we went 44 months without a decline of 10% or more, which was the third longest since World War II. For the S&P 500 to only retrench by 12.4% as it did would seem to suggest that the market got away with more than it should have. When you think about the fact that the average decline is a bit more than 14%, and realize that the median price decline for those periods in which we went longer than 30 months was 19.9% (meaning we incurred nearly a bear market whenever we went more than 30 months), then at least from a historical perspective, we could end up declining even more than the 12.4% we already got.
Then add the fact that from a fundamentals standpoint, the price-to-earnings ratio on forward 12-month earnings dropped to only 15.3 times, which is equal to the median going back to 2000. Usually, the market tends to overshoot to the upside or to the downside, rather than go straight back to the long-term median as we did. So again, I would indicate that possibly we have more volatility and possibly an even greater decline to experience before all is said and done.
EQ: You also looked at whether or not corrections and bear markets always preceded economic recessions. Given what you found, are corrections and bear markets serviceable forward-looking indicators of recessions?
Stovall: Yes and no. Yes because every recession was preceded by either a bear market or a correction. Of the 11 recessions since WWII, eight were accompanied by bear markets and three were accompanied by corrections. On the flipside, however, the answer would be no because we had 31 declines of 10% or more. We had 19 corrections and 12 bear markets, yet we only had 11 recessions. So while all recessions were preceded by corrections or bear markets, not all corrections or bear markets resulted in a recession.
EQ: How should investors approach the market and even individual stocks right now given that there is so much near-term uncertainty in the market? Should they be looking to add to positions or waiting for stocks to bottom?
Stovall: There's always a bull market someplace. That's a phrase that's been around for decades. S&P Capital IQ has buy, hold, and sell recommendations on 1,063 stocks here in the U.S. and Canada. Of those 1,063 issues, 90 carry strong buy recommendations. So what we're saying is that yes, we think there are some very good opportunities out there. You have to be selective and as an individual, if you're looking to make some stock purchases without using an outside resource like S&P's MarketScope Advisor, then I would say to define your parameters for which you make purchasing decisions.
If a company has declined to the P/E level that you find attractive, then buy it. If a company has declined to a point where its dividend yield moves above a threshold of importance, then take advantage of it. Don't wait in anticipation that the price will go even lower because it might not. So I would say you could look to somebody else's recommendations or look to your own attractiveness, be it P/E ratios, dividend yields, or something else.
For more from S&P Capital IQ, be sure to visit www.getmarketscope.com.
DISCLOSURE: The views and opinions expressed in this article are those of the authors, and do not represent the views of equities.com. Readers should not consider statements made by the author as formal recommendations and should consult their financial advisor before making any investment decisions. To read our full disclosure, please go to: http://www.equities.com/disclaimer