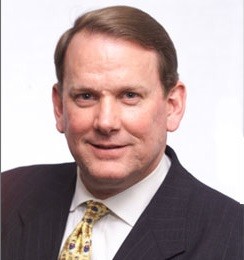 Each week, we tap the insight of Sam Stovall, Chief Equity Strategist for S&P Capital IQ, for his perspective on the current market.
EQ: We're still really early in the earnings reporting period, but it does seem that stocks have liked what they've seen so far. Does it look like we're in the right direction?
Stovall: It's interesting because, while I wouldn't necessarily say that investors like what they see, but at least it's not getting much worse than was the initial estimate. As of the beginning of April, S&P Capital IQ estimated that the S&P 500 would post a 3% decline in first-quarter earnings, and that five of the 10 sectors would be in the red as well. Here we are on April 16, and the S&P 500 is now expected to post a 3.6% decline. So the expected decline has gotten a little bit deeper, but now we're only looking at four sectors that are expected to be in negative territory as the Consumer Staples group is expected to post a very minor advance. So I would tend to say that investors are feeling a little bit relieved that the reports coming in are not dramatically worse than what had been anticipated earlier.
EQ: We've also seen a major move in oil recently. Given that this was one of the major headwinds in Q1, does this help to alleviate fears for the coming quarters?
Stovall: Yes, I think it does. Standard & Poor's Economics is still anticipating oil prices to average about $50 this year, and then move up to about $60 in 2016. However, we have seen the earnings estimates for all of 2015 moderate a little bit. We're now looking at an estimated decline of 0.12%. We had been expecting a decline of about 1% or so. So even the full-year earnings picture is getting a little bit better, primarily I think because the pressure from Energy is dissipating slightly.
EQ: You've always said that the trend is your friend until it ends. In this week's Sector Watch, you looked at a way to decide which friends may be ending sooner or later than others. What metrics did you look at to gauge their momentums?
Stovall: I just looked at three different moving averages based on relative strength. I computed the relative strength for the 150 sub-industries in the S&P 500 by dividing each index value for the sub-industries by the S&P Composite 1500, which is the broad benchmark. Then I maintain a four-week, 13-week, and 26-week moving average of that relative strength. So if the current relative strength is above the short, the intermediate, and the long-term moving averages, then it would imply that the trend has some staying power—it's not just doing well in the short term or just the long term. It has strength across all three time horizons.
So very simply, I did what anybody could do using a spreadsheet and by downloading the sector or sub-industry data for particular ETFs that they might invest in.
EQ: You combined this with S&P's STARS qualitative rankings to find standouts. Which groups and stocks should investors look into and which ones would they might want to avoid?
Stovall: I guess I'm one of those people who like the confirmation of a second opinion. I jokingly say that I tend to wear both suspenders and a belt. So I looked at the technical indicators based on the short, intermediate and long-term moving averages, but then also looked at the investment recommendations by S&P's equity analysts. I selected those industries that not only were positive on all three moving averages but also had aggregate S&P STARS between 4 and 5 (buy or strong buy). Here are the names that came up:
For more from S&P Capital IQ, be sure to visit www.getmarketscope.com.
DISCLOSURE: The views and opinions expressed in this article are those of the authors, and do not represent the views of equities.com. Readers should not consider statements made by the author as formal recommendations and should consult their financial advisor before making any investment decisions. To read our full disclosure, please go to: http://www.equities.com/disclaimer