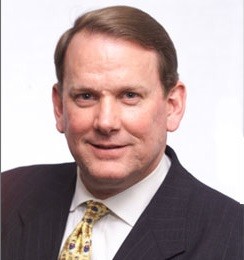 Each week, we tap the insight of Sam Stovall, Chief Equity Strategist for S&P Capital IQ, for his perspective on the current market.
EQ: With three quarters of the year in the books, the S&P 500 is down about 7.5% from where we started. What do you expect for the last three months? Is a positive year for 2015 completely out of the question?
Stovall: First off, I think investors look to the fourth quarter as a potential saving grace. Since World War II, the S&P 500 has gained an average of 3.8% in that final quarter and has risen in 77% of all fourth quarters since 1945. So just looking at the fourth quarter in general gives investors reason to be optimistic.
If they actually look back to 2011, which in some ways is similar to what we're going through right now, that was the last time the S&P 500 fell by 10% or more. The decline in 2011 started on April 29, which would is less than a month before the start of the current decline. We fell a total of 19.4% back in 2011, and so far the S&P 500 has fallen 12.4% in this correction but it's still too early to tell whether that's the low point or if we end up breaking below that before this correction has run its course.
However, in 2011 the market bottomed about five months after the correction started, which is equal to the average time that it takes corrections to go from their peak to their trough since WWII, and we had a very strong end-of-year rally. The S&P 500 was able to rally gained over 16.8% in the final quarter of the year in 2011, really skyrocketing off the correction low so that the market ended up closing essentially where it began the year. In fact, you have to go out to the third decimal point to see whether it was a positive or negative year. For those enthusiasts that want to know the answer, the market was down 0.002% in all of 2011. So, in other words, the market has dug a big hole for itself. If history holds true, and there's no guarantee that it will, we may end up bottoming in 2015 in the same way that we bottomed in 2011, but we are going to need a very strong end-of-year rally just to peak our head above water.
If we don't do that, this will be the first post-WWII third year of a president's term in office that is negative. Usually the third years are positive because of the stimulus injected by the party in power in order to help their chances of getting reelected, but this would be the first time since WWII where the third year was negative.
EQ: Looking at earnings season for the third quarter, we're again projected for an EPS decline. However, as you stated in this week's Sector Watch report, companies have managed to avoid an earnings decline and beat expectations the past two quarters. Is the third time the charm for negative EPS growth?
Stovall: That's a good question. I think that it might be. In the first quarter of 2015, the expectation was for a 3.2% decline and in actuality, we ended up with a 3.2% advance. In the second quarter, expectations were for a 4.5% decline but we ended up with a 0.1% gain. So here we are in the third quarter and expectations are for a 4.6% decline. So who knows whether we will be able to peak our heads above water when all companies have reported, but it does seem like a pretty steep uphill climb in order for us to do it.
Historically, in the past 14 quarters the actuals have beaten the estimates in every single timeframe with the average outperformance being 4 percentage points. So maybe this one will be the charm. Certainly, I think investors will be pointing to China and their slowdown, as well as a near-16% increase in the value of the dollar in the third quarter of this year versus the third quarter of last year, and the 50% average decline in oil prices. While a fall in oil prices isn't necessarily always bad—especially for groups like the consumer sectors—but for those who benefit from Energy sector expenditures like Industrials, it could be a pretty bad scenario. We'll have to wait and see, but I think the possibility is real that we finally get our first quarter in the red since the third quarter of 2009.
EQ: The Energy sector remains the black hole on the S&P 500, with an expected 65% year-over-year decline in estimates. How bleak is the outlook for this group?
Stovall: The outlook is pretty bleak, however, as the saying goes, it's always darkest before the dawn. So if we actually look at quarter-by-quarter estimates for Energy, the third quarter is anticipated to be the trough quarter with year-over-year earnings changes being a 65.9% decline. It is expected to be less negative in each of the coming three quarters, with the final two quarters of 2016 being in positive territory and the final quarter being up 63%. So for all of 2015, Energy is expected to post a 59.4% decline whereas for all of 2016, it is expected to eke out a 4.8% increase.
EQ: For the most part, the other sectors are holding steady. You did note that Financials is perhaps much weaker than the overall projection numbers if you exclude just two companies from the group in Bank of America (BAC) and Citigroup (C). Is this a cause for concern that there could be further weakness in the market?
Stovall: I wouldn't say that it's cause for concern, I just think that the outlook is not as rosy as the cap-weighted numbers are implying. Right now, we're looking for a 6% increase in earnings for the Financials sector. Take away those two large, dominating companies within the overall sector, and maybe we end up with a number in the lower single digits. But that's not a reverse of Energy. In other words, if you take Energy out of the S&P 500, we would expect to be up by more 3% this quarter. If you take our Bank of America and Citigroup, it doesn't mean we go negative for Financials, it just means that the overall sector earnings will likely be less strong.
EQ: Are there any groups that standout or that investors should keep a closer eye on to get a better sense of the market and economy's health?
Stovall: I would say two areas on a sector level. Take a look at Materials, which is experiencing the same fate that Energy is. They are projected to be down 12% on a year-over-year basis, so check and see whether the global outlook for Materials stocks will also likely be hammered along with Energy.
Then digging down a little bit deeper, take a look at Health Care, which is expected to be up by 7.5%. Biotechnology stocks are still expected to hold up fairly nicely. For all of 2015, biotech stocks are expected to post in excess of 40% and for all of 2016 earnings are expected to be up over 18%. In both cases, the P/E ratios for biotech are less than not only the Health Care sector but also trading at a discount to the S&P 500. So take a look at biotechnology in the third quarter of this year. They are expected to post a 45% increase in earnings, and I would not be surprised if we see as quick a snapback in terms of biotechnology share performance as we saw a sharp sell-off following the comments from candidate Clinton as to what she would do with biotech stocks if she were to become president.
For more from S&P Capital IQ, be sure to visit www.getmarketscope.com.
DISCLOSURE: The views and opinions expressed in this article are those of the authors, and do not represent the views of equities.com. Readers should not consider statements made by the author as formal recommendations and should consult their financial advisor before making any investment decisions. To read our full disclosure, please go to: http://www.equities.com/disclaimer