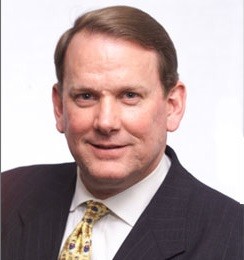 Each week, we tap the insight of Sam Stovall, Chief Equity Strategist for S&P Capital IQ, for his perspective on the current market.
EQ: Monday, March 9 will mark the sixth birthday for our current bull market. How has this bull stacked up with the 12 others since World War II?
Stovall: Well, first off, it's lasted longer. There have only been three other bull markets that have lasted to the end of year six. In terms of year six performances, we're below average at a 12% gain compared with an average 19% advance. Yet, on a cumulative basis, we've basically outpaced everybody. The S&P 500 is up more than 210% since the 2009 bottom. That compares very favorably with the 165% average, and this one has outperformed the three others that made it this far.
EQ: How would you assess the health of this current bull market as we enter into its seventh year? Are there more tailwinds than headwinds right now?
Stovall: I think so. First off, in terms of valuations, the P/E right now on trailing 12-month operating earnings is less than 18 for the S&P 500 as compared with the median of 15 for the four bull markets that made it this far. While that might seem expensive in comparison, that isn't necessarily the case when you include inflation in this analysis. Using what I call the Rule of 20, which states that valuations are fair when the sum of the P/E and the rate of inflation is equal to 20, the average level was 22 at all bull market tops since 1948. We are currently below 18. Remember, the most recent CPI reading came out at a -0.2. So you could say that right now the Rule of 20 level is south of 20 and closer to 18. So we are a good 400 basis points below the average that we've experienced at bull market tops since WWII.
EQ: Are there any headwinds outside of the usual concerns that worry you?
Stovall: Yes, we've got that overhanging headwind of a rising interest rate environment even though the yield today on the 10-year note at about 2% is less than any of the prior six-year bull markets. In fact, the average is closer to 4.5%. Also, the yield curve right now is the steepest that it has been at any year-six birthday level.
But if I were to say what is a more immediate concern, it is the fact that earnings are now expected to rise by only 1% in 2015. Yet, at the end of 2014, the expectation was that we would see earnings growth in the coming year at closer to 9%. So with us having gone from 9% down to 1%, that is a pretty big concern in my opinion.
EQ: You also looked at the sector outperformers during these observations. The common theme seemed to be Health Care. What were some other ones that stood out?
Stovall: The better performers in year six were, as you said, historically Health Care, Industrials, and Energy. However, Industrials pretty much kept pace with the overall market and Energy slipped on lower oil prices (pun intended). In terms of the average performance in the seventh year of bull markets, we again find that Energy is among the leaders, but so is Financials and Information Technology.
I have to caution, however, into reading too much into these performances because going back to 1970 there was only one bull market that celebrated its seventh birthday. So with that in mind, I would tell investors to be a bit cautious and look upon history as not even being a good guide, and certainly know it's not gospel, because we're in uncharted waters.
EQ: So if investors can't use history as a guide, what is some advice you have for them on how to look forward in this uncharted territory?
Stovall: Well, because we are now getting so long in the tooth in terms of this bull market, we don't have much to compare it with. Once we get beyond year seven, then we've only had one bull market since WWII that lasted that long, and that was the bull market from 1990 to 2000. I would say that maybe you have to stop looking at history and start focusing on more overall fundamentals and technical to decide how long this bull market will last.
EQ: Is there any chance it picks up a second wind from here?
Stovall: It's certainly a possibility because, as I mentioned, earnings estimates are only in the 1% area. Historically, we have found that earnings growth nearly doubled compared with year six. So we have seen a second wind occur in year seven historically. So there's always the possibility that can happen as well.
For more from S&P Capital IQ, be sure to visit www.getmarketscope.com.
DISCLOSURE: The views and opinions expressed in this article are those of the authors, and do not represent the views of equities.com. Readers should not consider statements made by the author as formal recommendations and should consult their financial advisor before making any investment decisions. To read our full disclosure, please go to: http://www.equities.com/disclaimer