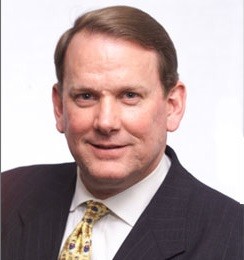 Each week, we tap the insight of Sam Stovall, Chief Equity Strategist for S&P Capital IQ, for his perspective on the current market.
EQ: The market was down almost 2% since Monday before reversing late on Wednesday. The dip was largely because of China's recent announcement to essentially devalue its currency. How scary was or is this situation for US investors?
Stovall: I think it was and continues to be scary for investors because China represents the engine of economic optimism. With China devaluing its currency twice after lowering interest rates and embracing several attempts at stimulating its economy, investors are worried that there is an economic slowdown afoot in China. We at Standard & Poor's still forecast China's GDP to grow by 6.8% for 2015 and 6.6% next year, but obviously, if those estimates end up looking overly optimistic, then I think that could cause a downward spiral to occur once again as global equities revalue themselves based on the newest economic growth assumptions.
EQ: The market has been bouncing up and down in a relatively narrow range for a while now. Are setting up for a breakout in either direction or is this just to be expected during the summer months?
Stovall: Yes to both portions of that questions. First off, I am encouraged that the market does seem to bounce whenever it moves between 2035 and 2055 on the S&P 500. That's the support level. However, I'm discouraged that it keeps getting smacked down once it gets up to the 2110 and 2120 level, which is the resistance. So sooner or later we will have to make a move, one way or another, and like a coiled spring, I think whichever way it does break, it will break swiftly and sharply.
With that said, we are in that very uncertain, very defensive May-through-October period, and right now investors who are on the sidelines are breathing a sigh of relief. However, if they had rotated into the defensive Consumer Staples and Health Care sectors like I have suggested, whether you look to the large-cap S&P 500, equal-weight S&P 500, S&P SmallCap 600, or S&P Global 1200, each of these strategies would be outperforming their benchmarks by a minimum of 400 basis points just this year alone.
EQ: There are a lot of reasons, whether it's market volatility or risks to global economic growth, keeping investors up at night. In this week's Sector Watch report, you addressed this issue by suggesting investors look at quality dividend stocks. How can these stocks provide peace of mind for fretting investors?
Stovall: I think that investors have to change their mindset, income investors in particular. Ask yourself the question, "If I'm an income investor, why do I own stocks?" The answer is, "For income!"
So if I'm buying these stocks for the income, then why do I keep looking at price fluctuations and thereby stay up nights worrying about the changes in price, especially when my real concern should simply be getting paid my income?
So my recommendation is that investors act more like landlords than traders by focusing on the income stream. In my Sector Watch report, I showed five stocks that had A+ quality rankings, meaning they have the highest consistency of raising their earnings and dividends in each of the last 10 years. In addition, they have a very attractive dividend yield of 3% or more. So five companies were: Emerson Electric (EMR), International Business Machines (IBM), Johnson & Johnson (JNJ), Northwestern Corp. (NWE), and Tupperware Brands (TUP).
Then I plotted out their rolling 12-month income stream since 1999. The interesting thing was that there were no fluctuations whatsoever. It ended up looking more like a department store escalator than an investor's EKG diagram, which is usually what the prices do.
EQ: How does the impending rate hike factor into this equation? How could the Fed's action hurt or potentially even help this group?
Stovall: Well, with the likelihood of a Fed rate increase in September, and if not September then December, and if not December then the first half of 2016—again, I say focus on the income stream. Back in the time period examined, which stretched across 15 years, each one of these stocks went through two mega-meltdown bear markets (declines of 40% or more). In addition, they endured a two-year rate tightening program in the mid-2000s. So should history repeat itself, and there's no guarantee it will, then these income-oriented investors will again be able to sleep well at night if they focus exclusively on their income stream and make sure they're paid their dividends, which is the reason why they're invested in these stocks to begin with.
For more from S&P Capital IQ, be sure to visit www.getmarketscope.com.
DISCLOSURE: The views and opinions expressed in this article are those of the authors, and do not represent the views of equities.com. Readers should not consider statements made by the author as formal recommendations and should consult their financial advisor before making any investment decisions. To read our full disclosure, please go to: http://www.equities.com/disclaimer