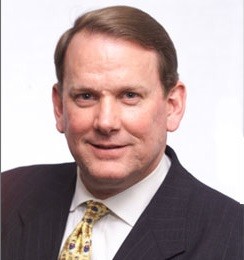 Each week, we tap the insight of Sam Stovall, Chief Equity Strategist for S&P Capital IQ, for his perspective on the current market.
EQ: Trading on the NYSE was halted today due to an "internal technical issue". This dominated the news cycle today, but how much did this actually affect the market?
Stovall: Well, it affected the markets in that it added to overall uncertainty and when you look at the change on the S&P 500, we're seeing that it is down about 5 points from where the glitch actually took place. So there has been a bit of additional pressure put on the market as a result of this uncertainty as to whether it is just a glitch or whether we'll find out that it is a result of some sort of hacking attempt.
EQ: As of right now, the official statement from the NYSE right now is that it is just an internal glitch and not a security breach. But the timing could not have been worse as the market was already dealing with a sell-off in China, the latest Fed minutes, and the kick-off of earnings season after the market closes. When you factor in the United Continental (UAL) grounding and Greece's ongoing drama, doesn't it seem as though the market is holding up quite well?
Stovall: In general, I would have to agree with you. There has been an awful lot of uncertainty and concern out there. But as you said, we have not come close to what I define as a pullback line in the sand, which is a decline of 5% or more. We would have to go down into the low-2000s on the S&P 500 in order to get that. We recently closed at around 2130, so a 5% would bring us down to about 2025 or a little bit less for us to hit that pullback threshold. Let's remember that we would have to go down to the low-1900s to eclipse the 10% correction level, which we have not seen since October 2011.
EQ: In this week's Sector Watch report, you looked at expectations for second quarter earnings season. How grim is the picture looking right now?
Stovall: I think the picture we're looking at right now is grim in that we're expecting to see S&P 500 post a decline of 4.3% in year-over-year earnings. It's going to be led by Energy, but contributing to that will be declines seen in Consumer Staples and Utilities. What's more, basically all of the sectors in the S&P are now expected to earn less than they did at the beginning of the last quarterly earnings cycle.
So, in a sense, most if not all sectors have taken haircuts. Now the question is, by how much will the actual numbers beat the estimates. If you recall, the expectations for the first quarter was for a decline of more than 3%. We ended up with a gain of more than 3%. Could we do the same thing and actually see a more than 800 basis point turnaround? Probably not, because on average we've seen actuals beat estimates by 3.5 percentage points. So maybe that brings us back to the surface, or leaves us slightly underwater.
EQ: We've discussed that bear markets are usually triggered by major unforeseen events. However, if we do end up with a profit recession on earnings this quarter, could this cascade of ongoing bad news eventually just break the proverbial camel's back?
Stovall: That's a good question. We're looking for maybe one unanticipated event when actually, it could end up being an amalgamation of several minor unanticipated events. I think we would have to not only have consumer confidence greatly affected, but I think we would also have to see an increase in the likelihood of a recession to occur because we really need to see the flat-to-inverted yield curve, a sharp decline in housing starts, and a big pickup in interest rates, inflation, etc. as it points to a potential recession for us to really slip into a bear market. Granted, you don't want to ignore them for too long, but at the same time, I'm not really sure that an amalgamation of small, anticipated events is enough to replicate one large exogenous event could do.
EQ: There have been several market commentators, including CNBC's Jim Cramer that suggested the short-term dip caused by the NYSE halt could pose as a buying opportunity for investors. What are your thoughts on that?
Stovall: I think that from a trading perspective, he certainly would know better than I. What I have found is that whenever we have had market shocks shake loose hands from the markets, or in other words causing the markets to go through swift and sharp declines, they have usually represented buying opportunities if they are in the confines of a bull market and don't threaten the health of the US or the global economy.
I would tend to say that the events that we have been seeing, whether it's related to Greece, the sell-off in China's stock market (because GDP growth is still expected to be well above 6% for this year and next year), combined with the computer outages at the NYSE and at United Airlines—all of those things together are of concern, but I don't think enough to make us feel as if we're now headed for economic contraction.
For more from S&P Capital IQ, be sure to visit www.getmarketscope.com.
DISCLOSURE: The views and opinions expressed in this article are those of the authors, and do not represent the views of equities.com. Readers should not consider statements made by the author as formal recommendations and should consult their financial advisor before making any investment decisions. To read our full disclosure, please go to: http://www.equities.com/disclaimer