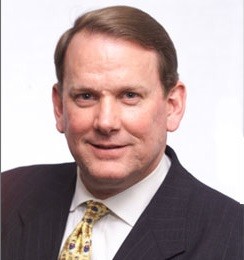 Each week, we tap the insight of Sam Stovall, Chief Equity Strategist for S&P Capital IQ, for his perspective on the current market.
EQ: A December Fed rate hike is a foregone conclusion at this point, at least that's the sense the market seems to be projecting. For a number of years now, the market has responded favorably to dovish moves by the Fed. But by now, would you say that even investors are in favor of raising rates?
Stovall: Yes, I think that investors are in favor of the Fed beginning its rate-tightening program—or as the Fed likes to call it, "the normalization process"–mainly because that would imply that the economy is strong enough in the view of the Fed to withstand the moving higher of interest rates on a slow trajectory over the coming year or two. But I think the word "seems" is the right word in phrasing the question because based on Tuesday's plunge in the ISM Manufacturing report to a contractionary reading, I think it still leaves open the possibility that the Fed might decide not to do anything.
I think, however, the Fed really wants to get off the dime. They really do want to begin this normalization process and I think investors themselves would breathe a sigh of relief once the veil of uncertainty has been lifted.
EQ: One of the comments made by Fed Chair Yellen was essentially that the Fed did not want to be in a position to have to play catchup to inflation, which could then potentially disrupt the market. S&P Capital IQ believes that we're potentially looking at three to five additional rate hikes next year. Is there wiggle room for the Fed there to adjust its pace?
Stovall: Absolutely, I think that the Fed will make its first move in December and probably wait until the second meeting of 2016 before making a second move. It wants to monitor the market's response as well as further economic data before putting into works its second rate increase. So I think everything will be data-dependent, and not just economic data but stock market data as well. So based on what the underlying indicators show could either speed up or slow the rate of future interest rate hikes.
EQ: The first rate hike, assuming it happens, could not have been telegraphed any more than it was. What's important now is the subsequent rate hikes going forward. What should investors look for once the first hike is out of the way?
Stovall: I think that after the first rate hike occurs, then it's going to be accompanied by an implementation note and a press conference by Fed Chair Yellen. I think the market will then evaluate the desire and the intensity of future rate increases and will then make educated guesses as to what kind of an impact they will have on future economic growth. So I think really it's the old saying that prices lead fundamentals and so investors need to watch what happens to the market if the interest-sensitive sectors sell off quite dramatically then I think the implication is that the Fed might be a bit behind the curve and will need to raise rates more aggressively.
If, however, interest-sensitive sectors of the marketplace hold up quite nicely, then it seems as if a very measured pace is what the Fed will be embracing and as a result will not have a negative impact on economic growth.
EQ: In our last interview we talked about what this December could mean for 2016. However, in this week's Sector Watch report, you looked at why Decembers in general are so good to the market. In just about every way—from average gain, frequency of advance, etc.—December is head and shoulders above the other months. What makes this month in particular so special to investors?
Stovall: I think that it's because of the feelings of appreciation, celebration and hope that straddle the setting of one year and the dawn of another. In addition, I think near-term concerns tend to vanish and get replaced by distant optimism. Instead of worrying about what is going to happen in this final quarter of 2015, investors are now beginning to look out to all of 2016 from an economic improvement perspective, from an earnings growth perspective, as well as a political perspective because by this time next year, we will have a new president.
For more from S&P Capital IQ, be sure to visit www.getmarketscope.com.
DISCLOSURE: The views and opinions expressed in this article are those of the authors, and do not represent the views of equities.com. Readers should not consider statements made by the author as formal recommendations and should consult their financial advisor before making any investment decisions. To read our full disclosure, please go to: http://www.equities.com/disclaimer