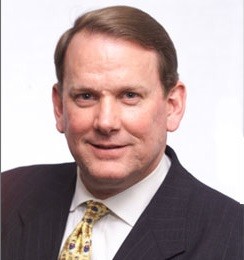 Each week, we tap the insight of Sam Stovall, Chief Equity Strategist for S&P Capital IQ, for his perspective on the current market.
EQ: The S&P 500 bounced as much as 9% since the late August low, crossing the 2000 level. Yet, in this week's Sector Watch report, you found that most investors still aren't convinced that the market is in an upswing. What is the reason for all the bearishness?
Stovall: Well, I guess, take your pick. The duration of this bull market has now entered 6.5 years versus the average of 4.5 years since World War II. Then there's the expectation for a possible earnings recession as 2015 EPS are expected to have fallen by 1% versus the 2014 tally. Investors are also concerned by Chinese economic growth prospects. They're also worried about the Fed continuously threatening to raise interest rates.
Finally, during the most recent decline, we really didn't see a full resetting of the dials. We actually fell less than we normally would under similar circumstances, and the market only went down to the long-term median P/E levels, whereas we usually overshoot to the downside whenever the market goes through a pretty meaningful correction.
EQ: Some of the most used clichés when it comes to investing are to buy low and sell high, be greedy when others are fearful, buy when there's blood in the streets, and so on. Basically, times of market pessimism is great for bulls. How pessimistic is the market right now?
Stovall: One measure that I like to look at is the called the Bullish Percentage, which tells us the percentage of the S&P 500 stocks trading above their 200-day moving average. The Bullish Percentage fell to below 20% at month-end September, which is an amazingly low number since it is more than two standard deviations below the average Bullish Percentage of 61% seen in the past 30 years.
EQ: In some ways, this sentiment isn't really a shift if you consider that investors have predominantly been skeptical of this prolonged bull market for the majority of the time that we've been in it. With that in mind, how has the market responded in the past to these periods of extreme pessimism?
Stovall: As I mentioned, we did fall into an extreme reading of below 20% in September. What I found, however, was that there were six times in the past 30 years where the Bullish Percentage fell to below 20%. Four of those times were associated with the bear markets of 1987, 1990, 2000 and 2007, as well as the fairly meaningful corrections that we experienced in 1998 and in 2011.
But after declining to these extreme levels in the Bullish Percentage, the S&P 500 on average was up 5.5% after three months, 12.5% after six months, and 17.4% after 12 months. There's no guarantee that we're going to see that kind of return this time around, but I think it implies that if you did take the advice of Baron Rothschild of buying when there's blood running in the streets, this would be a good indication that we have seen that level of pessimism needed, which should be looked upon favorably.
EQ: As you said, nothing's guaranteed either way, but going against the crowd is never easy. How should investors proceed if they do want to take advantage of an overly negative market sentiment?
Stovall: Well, it's very easy for investors to allow their emotions to rule their investment decisions, so that's why I think for most investors it's better to adopt a rules-based investment approach. With that in mind, we are now in the period that the Stock Trader's Almanac calls the best six months of the year. Since 1945, the S&P 500 has gained nearly 7% in price during this November through April period, rising 78% of the time. Even though history is not gospel, it is a great guide, and I think investors should use stock market history to encourage them not to bail out of stocks, but actually to maintain their appropriate exposure to equities.
For more from S&P Capital IQ, be sure to visit www.getmarketscope.com.
DISCLOSURE: The views and opinions expressed in this article are those of the authors, and do not represent the views of equities.com. Readers should not consider statements made by the author as formal recommendations and should consult their financial advisor before making any investment decisions. To read our full disclosure, please go to: http://www.equities.com/disclaimer